Home
»
Apple
,
iPhone
New Apple iPhone 4S Summary & iOS 5 Update
The new iPhone 4S as introduced yesterday. Pre-order starts October 7th, in store availability on October 14th.
The phone look & exterior did not change – same dimensions.
It got a faster processor, an 8x camera (plus a lot of optics and camera software upgrade, an HD video camera + stabilizer. It also is available in a 64 GB version. The most important addition is the SIRI VOICE ASSISTANT (software) upgrade that only runs on the iPhone 4S.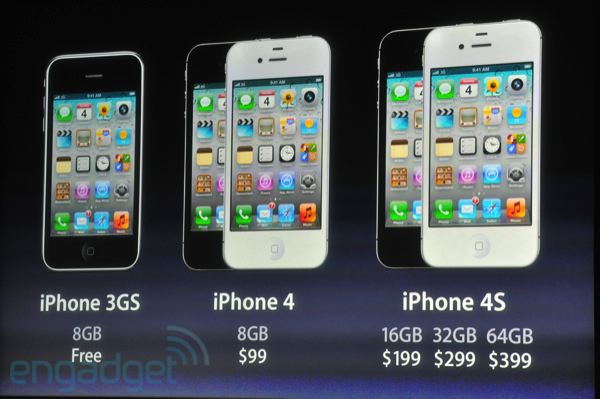 Photo courtesy of Engadget – great live photo blog from yesterday – you can see all of the presentation or scroll down about 75% of the way through for just the iPhone info.
The Siri Voice Assistant is part of the iOS 5 upgrade – a free upgrade that is available to all users of iPhone 3GS, iPhone 4, iPad's and recent iPod Touches – though apparently this Siri upgrade will only run on the iPhone 4S. (Siri was previously a free app – Apple bought them about a year ago).Siri seems pretty cool – the proof will be how well it actually works – instead of trying to describe it – just read the Engadget link above or watch the Apple iPhone 4S video.
You can download iOS 5 starting October 12th.
The big additions were announced a few months ago – shown in slightly greater detail (they all go to one link on iOS 5):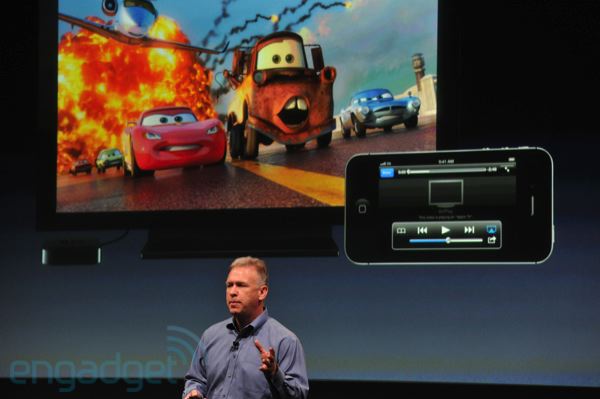 Airplay (Streaming) now lets you stream anything to your AppleTV including apps. iMessage lets you text to other iOS users FREE (unlimited) via 3F or WiFi including iPads so you can save a little on a text plan from your phone carrier. Newsstand is like iBooks except for magazines so you don't need 50 separate apps to read 50 mags. Reminders is obvious but it also syncs with others. Safari has tabbed browsing now. You can read more about them here at Apple.
And iCloud – the free 5GB cloud backup and sync. Again easier just to watch the iCloud (and Music Match) video at Apple.
You can watch the whole presentation here.
Non-iPhone AT&T customers who want to preorder can visit AT&T's iPhone Upgrade page at www.att.com/phoneupgrade. Both Verizon and AT&T customers can also check upgrade eligibility on Apple's website.
Current iPhone owners can also try downloading AT&T Upgrader APP – from the time I downloaded it, AT&T might have pulled it? It no longer shows up in iTunes search but it might be back.
The other news is that SPRINT has been added as a US carrier though no info yet on the SPRINT website.