Home
» OUR STORE
OUR STORE
Take Five A Day: The Magazine!
You asked for it and now, you can on-demand it!
Each issue covers a release year or motif – there is one issue for Ultra Completists which covers the rarest and most valuable CARS … plus a couple complete checklists whether you collect EVERYTHING or not the Toons, Holiday Storytellers & Expanded Universe CARS.
Click on this link to to our Magcloud page or click on the graphic below.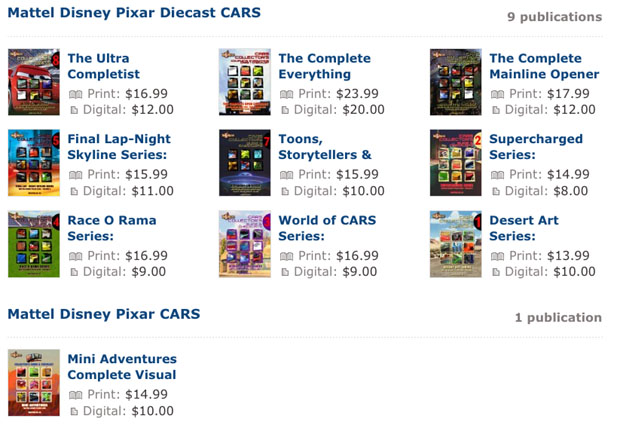 Once you are at MagCloud, click on each issue for a PREVIEW (sample below).
You also have the option of buying a print issue or a digital version.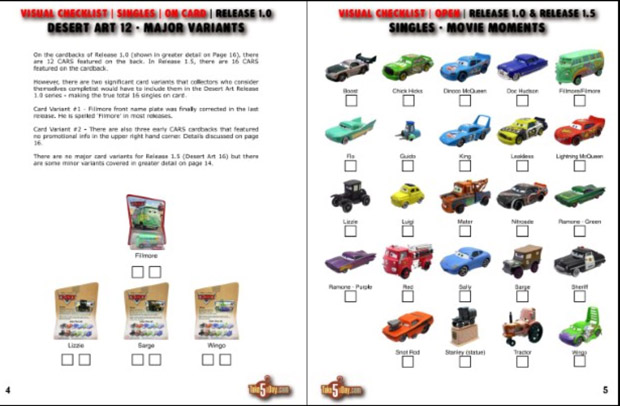 I have re-photographed nearly everything with crystal clear backgrounds for clarity, there are SEPARATE checklists for openers, mint on card collectors, box sets, & playset. Each covers the 1:55 series of releases COMPLETELY, no matter how redundant – if it got released and is part of te 1:55 series, it is in there!
Issue #6 (Lenticular) are coming soon.
Thanks for your support of TakeFiveADay!
Click on HERE to order and check out a Preview of all available issues.
Just order directly and they will print up an issue to send to you – secured transaction. International shipping worldwide is available now. Credit cards or Paypal.
Take Five A Day: The Book!

Of course, the book that covers the years 2006 & 2007 has been available but just a quick reminder for those who do not have it.
It covers the first two years of CARS collecting in much greater detail and is not a collection of just checklists. The book cost-per-page was that it was too costly to create all the possible checklists that the magazine can now do so – so it really the story of CARS, the diecast line – over 110 pages and over 300 high res photos of EVERYTHING released for CARS in 2006 & 2007 or from Desert Art to Supercharged to the opening salvo of World of CARS.
Volume II will eventually be available if there is interest.
Click on the graphic below to see a preview of the first pages and reviews.
Own a Kindle or Thinking of Buying One?
Now, have TakeFiveADay.com auto load via the magic of wireless right into your Kindle!
Just click on the graphic below … or even if you don't have a Kindle, sign into your Amazon account and leave a review!
(Amazon sets pricing BTW … I tried typing in $11,999.00 but no go :-)  ).

We're always here on the web but if you want to take TakeFiveADay with you – enjoy and thanks for your support!
The Great TakeFive Race Team

Thanks to the artistry and craftmanship of Nathaniel Binns, we here at TakeFive have a customs race team and you can too also!
(click on link for his email).
Order them individually or as a set.
Thin.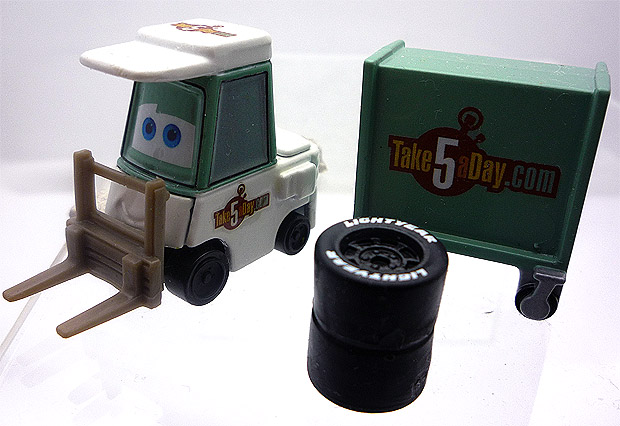 Wide.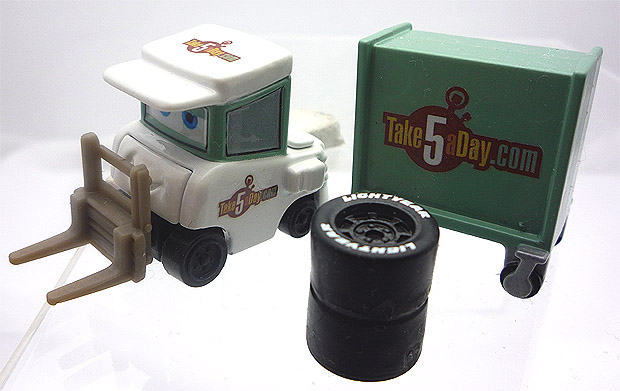 Fat.
Or order the full set!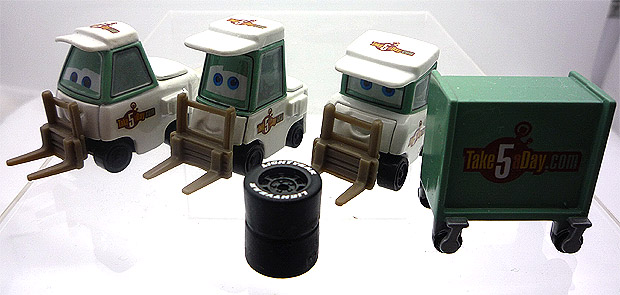 Of course, you need a Crew Chief …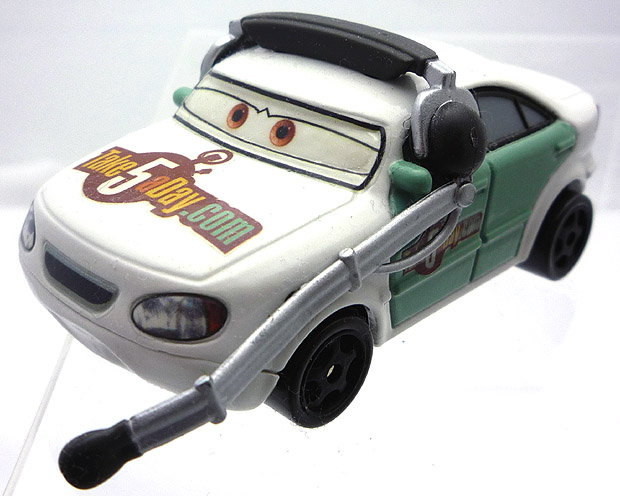 And of course, the Piston Cup Racer.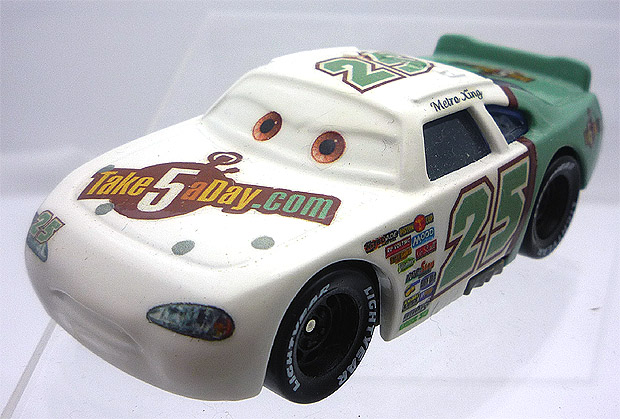 So, contact Nathaniel for these beautiful hand-crafted, hand-painted individually-made customs or if you have customs you'd prefer, email him for his art.
(click on link to launch email).
Again, all the proceeds go to him as he's doing all the hard work and we believe artists should get all the thanks and all the proceeds. So, thanks, Nathaniel!
T-Shirts
A flash preview of the t-shirts plus designs by Caitlin-FPG. Thanks Caitlin!
Or you can access the new t-shirt store directly at: http://www.zazzle.com/takefiveaday*
Or Thanks For a Donation!
While we are adding advertisers, our hosting costs have gone up 5 times as we move to a more stable web host so any help is appreciated – thanks!