Home
» CARS Trading Forum (Rules For Trading-Selling)
CARS Trading Forum (Rules For Trading-Selling)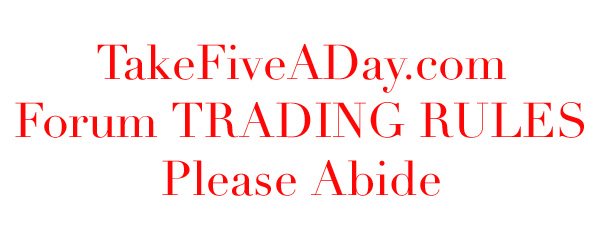 This page is NOW CLOSED to comments or listings.
Also note – trades are not sanctioned nor moderated by us, we're only providing a "bulletin board" for you to connect to another seller, trader or buyer. We don't collect a % of sales nor are we going to. So, have fun, trade fair but use normal caution. Thanks.
There are a few simple rules:
1) No eBay listings if they are your listings. You may list eBay listings if you think they might of interest to others or it amuses you – just note in the comments that it is NOT your auction.
2) You MUST list prices for anything you are selling. This will save a lot of back and forth and save everyone a lot of time. If you have a large collection or high value item, you may note that it is negotiable but you still must list a starting discussion price.
3) Our trading posts are for CARS ONLY HERE (separate forums), if you have anything else to sell, you may note it at the bottom of a CARS listing but this post here is for Mattel Disney Pixar CARS ONLY. (Other CARS toys are okay). All other auction items must go into the other forum.
4) We believe that everyone values different CARS differently so there is no cap on how much you want list as a selling price for anything for the 1:55 series of CARS & related items here. If you feel some item is listed at too high of a price, just keep scrolling. There is no need to comment on anything you are not willing to pay. It is all relative – for instance, the launchers can sell for as much as 15 EU in Europe (or about $22 USD) so for many of our Europe or international collectors, they might even consider it a bargain 🙂 …
5) Please be sure and communicate with your buyers if you plan on being away from your computer.
6) If you have any problems or concerns with an ongoing transaction, if you get no response from the seller (or trading partner), please feel free to email me at metroxing (at) gmail.com. I will try and help you resolve any issues if I can. See below also.
7) You may list a link for photos of anything you are selling outside this website (other than eBay) but if you are asking people to visit your site if you are selling a custom, please email us first.
8 ) For anyone who wants to have your email address visible in your PROFILE (simply add to the section in your profile called ABOUT … that portion of the profile page is visible to everyone). Thanks. Otherwise, be sure and type your email address in your selling/trading/wants post – your email in comments is only visible to the admins.
9) There is also a FEEDBACK page so you can view their reputation – REMEMBER TO CHECK FIRST!– if you do not see them listed – ASK in the feedback post pages!
10) PLEASE NOTE IF YOU ARE selling or trading INTERNATIONAL CARDS – they may or may not be of interest to everyone plus there are varying shipping costs – so simply note it upfront to save everyone some time. Thank you.
11) If you are a store/eBay Storefront, you may list a response to a request, question or query for merchandise or a specific item someone is looking for. You are NOT allowed to list store inventory. If you wish to have a sale or offer a coupon, send us an email for approval – otherwise, contact Mark for advertising rates. You, of course, are free to trade or list wants.
12) While these are mass produced items – there is an expectation of shelf or shipping rub or soft corners but always be honest in letting the buyers – trading partner know of any condition beyond normal "wear & tear." You should tell them of any deviation from the norm whether it's a crease on the card, extra blister marks or more obvious damage. Ask them if they are opening or if they need further photos – this will save everyone grief & extra postage. This guide might be useful.
Thanks again for 99.9% of you self policing yourselves and making it casual yet efficient! And I know sometimes at the other end when you are waiting for a CAR, it can seem forever and even after two weeks, sometimes it is still winding its way towards so patience is sometimes required. Again, thanks to 99.99% of you, I think this is working great and it's you who's keeping it fun & interesting so keep it up! Thanks!
And additional bit of advice. If you are swapping something of higher value, it might be better to buy and use Paypal so you have some protection. All I'm offering is a blank page to post on and sure 99.99% of the people here are honest or make an occasion mistake but there are obviously people who are dishonest so use your judgment. If you are trading with someone new, make sure their emails are quick and forthright. Ask for photos and especially if you are trading with someone new in the $25+ range, you might want to make sure you get a phone number.
Now, sometimes there are circumstances where someone has a family emergency or some other circumstance but I think two weeks is more than enough time – even if you have not received the item, they should at least be able to communicate within a week or two.
If they fail to respond, you can email me but wait at least a WEEK of no communique before escalating. While you might be waiting by the mailbox or phone, they might not consider CARS the most important thing in the world so do NOT immediately presume the worst.
I do not keep track of trades but after some thousands of comments posted in the trades area in the last 8 months, there have only been TWO trader/sellers that have required banning so be cautious but don't escalate too quickly.
If there is ultimately a problem – of course, my powers are limited other than banning them from posting … however, the law is on your side. You can generally file a claim with their local police department over the phone or online. But you can definitely file a claim online with their state ATTORNEY GENERAL OFFICE. Just search for (THAT PERSON'S STATE) ATTORNEY GENERAL'S OFFICE to file a complaint. You can & should also file a claim with the FBI Online at:http://www.ic3.gov/complaint/default.aspx
All of these are serious matters so don't jump too quick into filing formal complaints but let them know that you are serious and if they don't want to be answering a LOCAL, STATE and FEDERAL complaint for FRAUD and/or MAIL FRAUD (that is a FEDERAL FELONY!) … they can at least return your merchandise.
I hope a few bad apples don't spoil it for everyone. I hope that those who intend to defraud people realize it is a FEDERAL crime and not just some passing thing to steal a couple CARS … it's not worth it. But conversely, let's not immediately presume the worst …
Also note – if you have a problem with an advertiser, email them first or email ME directly to resolve the issue – this is NOT the forum for any personal 3rd party customer service issues.