Article Archive for 13 October 2011

Everything You Wanted to Know About the Milwaukee Brewers Sausage Race
Posted in
Advertising
,
Sports
on 13 October 2011
Stats: and
1 Comment
They appeared from behind the left-field fence in the middle of the sixth inning, five tall, costumed wieners with heads like Easter Island statues but wearing hats. You are a true BREW CREW if you can name all five … The sausages are considered mascots and have names. Brett, the bratwurst, is identified by his […]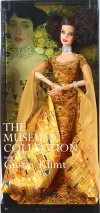 Classy Barbie Goes to the Museum
Posted in
Mattel
on 13 October 2011
Stats: and
6 Comments
Barbie's not just about going to beach now apparently … "The Museum Collection is a new Barbie Collector series inspired by top museums around the world and their most iconic classic masterpieces. It is art with a fashion fusion twist taking the tone and manner of selected famous paintings and reinterpreting them through fashion as […]

Super Mario Converse Chuck Taylors – Only in Japan …
Posted in
Design
on 13 October 2011
Stats: and
6 Comments
Ddddduuuuddddddddde – how can any Chuck Taylor's only be available in Japan? Isn't that kind of like a Harley or a Zippo only available in Japan? What is up with that? Even the box is super sweet … They are available on Yahoo Auctions – Japan (bigger than eBay there).