Home
»
Toys
Toys R Us: Top Holiday Toys 2012
This is what Toys R Us says will be the Top 15 Toys of the Holiday/Christmas season 2012 ….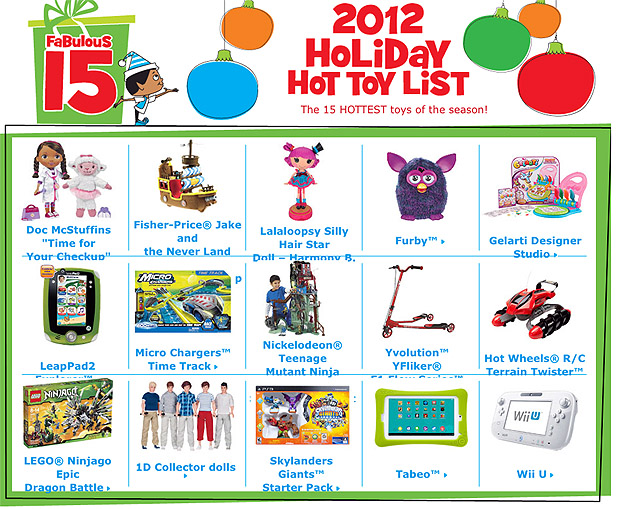 Nothing on this list seems like people will fight in the aisles for them … especially the Toys R Us "Tabeo" android tablet for kids – sure, it's only $149 but no kid above the age of 4 months will accept anything other than an iPad … and if they are 4-months old, you might as well hand them a towel they can gnaw on. I'm not even sure the Wii U will be a huge hit – for $300, even Nintendo can't explain why you need a tablet with a stylus to play an upgraded Wii.
TRU is offering a reservation system for anything on this list. A 20% deposit will guarantee you one … though my sense is if they sell out, they'll just give you your money back plus a 10% coupon.
So, anything on the list worth rioting for?