Home
»
Design
Resin Art – 3D Goldfish
Artist Riusuke Fukahori has a pretty unique style.
What looks like real goldfish or even real goldfish trapped in resin is actually 3D painting done by hand.
He pours in resin – then paints a layer and pours in more layers of resin and more layers of painting until it looks eerily real … (the bucket and scoop are actual real solid objects obviously) but it's not water but resin and not actual solid goldfish but painted layers.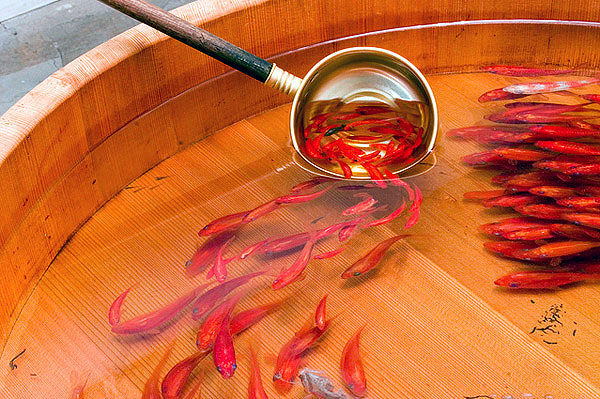 You can check out a FLIKR site with photos of his recent exhibit and there's a video showing how he slowly creates each fish layer …