Home
»
Food
Breakfast Choice – Twigs Cereal
It's weird to see something totally honest.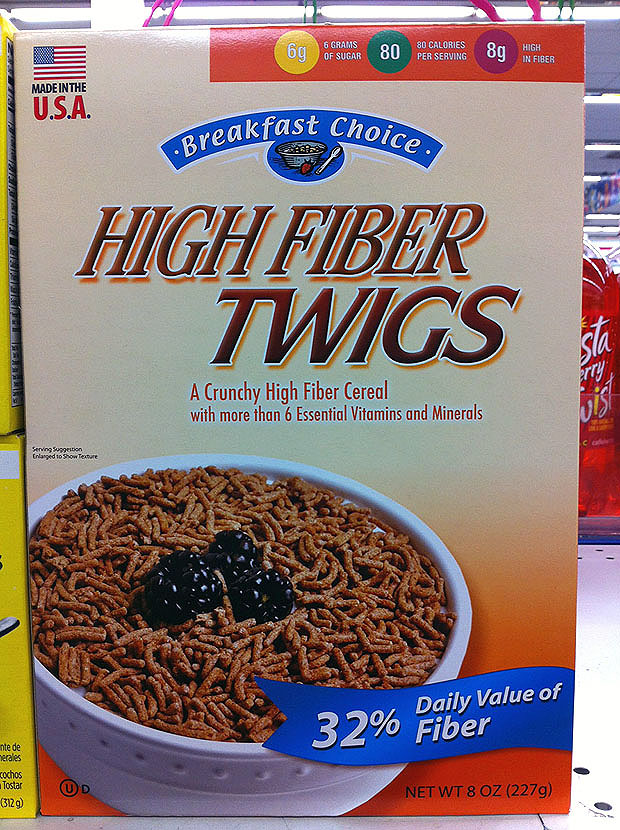 It is what it is.
Not "Scandia Granoka Crunch," or some other pretentious name but it is what it is.
Twigs.
AND they also spent no time on the name of the brand – Breakfast Choice. Yep, it is what it is.
Of course, this is a bargain brand but you get what you pay for and they promise you nothing more than a Breakfast Choice of Twigs.
Enjoy!