Home
»
Toys
Mega Plumber – An Action Figure For Your Everyday …
From American Standard, the home fixtures company, MEGA PLUMBER!
Yep, comes with toilet accessory!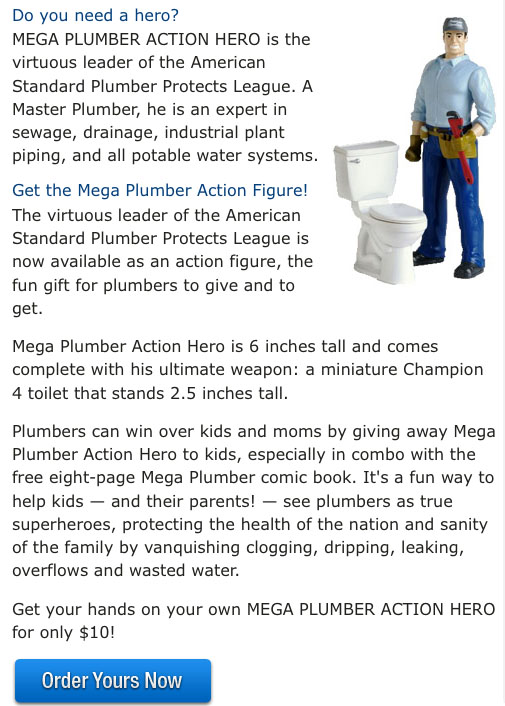 When you have a chili & prune-tini house party at the dollhouse AND you invite the Thing & the Hulk, who ya gonna call?
Mega plumber!
He's your #2 favorite action figure!
Plus there's a free comic book!
There's even an ad straight out of the early 1970's!
(b*** crack version – mail away CHASE variant).
Does the comic book explain why the B is silent in PLUMBER? Or is there some part of the country that pronounces this occupation "Plum-Ber"?