Home
»
Disney Pixar CARS 3
,
Mattel Disney Pixar Diecast CARS 3
Mattel Disney CARS 2 Diecast: It's Not a Puzzle That It's a Variant McQueen
The new Collect & Connect puzzles are out – emphasis on COLLECT.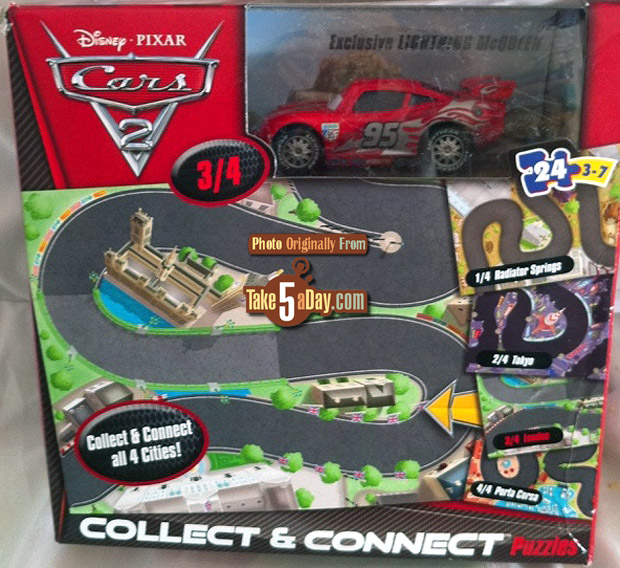 Some of you might be thinking, I bought the Finish Line Frenzy GAME with a silver logo MCQueen & Silver flames … did you think the puzzle guy would let the game guy trump him by releasing the same exact car?
No way – especially when the neon sign above his desk says COLLECT THEM ALL …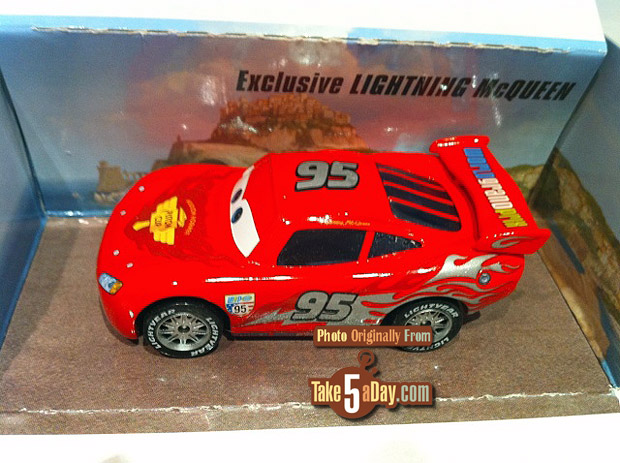 Yes on the silver 95 logo and yes on the silver flames but he is so totally different … this McQueen has the all silver rims while the Finish Line Frenzy one silver spokes on a red rim … but there is a bigger difference.
It's an unsegmented 1-piece body Lightning McQueen.
And apparently Lightning McQueen singles are going through a production change also …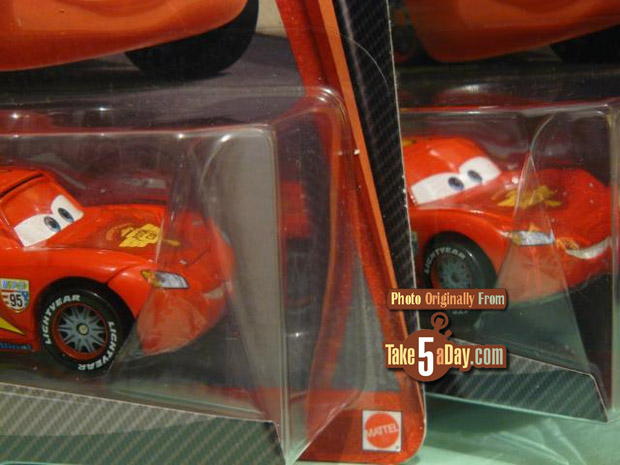 Whether this is a temporary change (aka: temporary production variant) or added to the mix (what will he be in this case assortment?) or a permanent change for "regular" Lightning McQueen, your guess is as good as anyone's … so, er really collect them all.
The other (and last) puzzle (in this series) is Francesco Bernoulli sporting silver paint …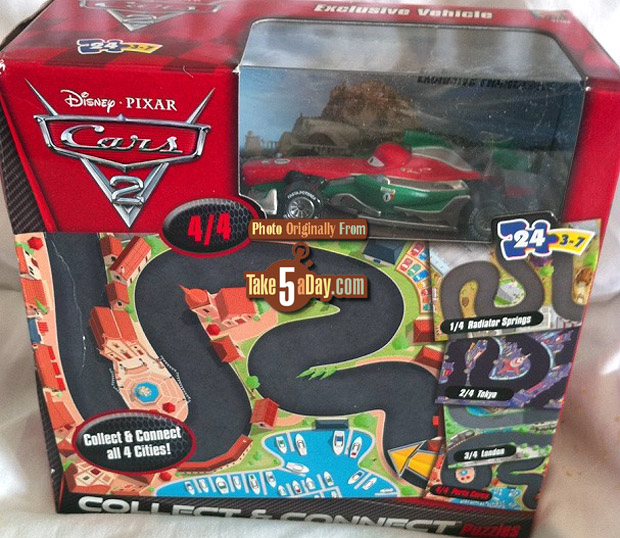 These being probably the first puzzles that have ever sold out, I'm sure they will start a "new" series …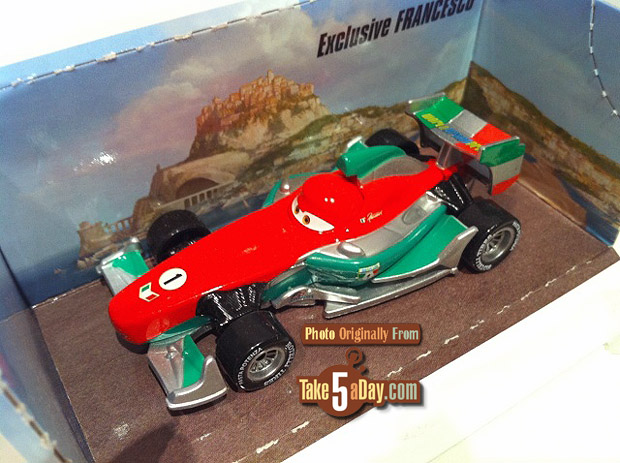 Thanks for the great pics, "David V."
Here are the two UPC's: 0-27084-95133-2 & 0-27084-95134-9. I have not seen any at our Target stores but people seem to find them at Target or TRU.
In case you missed the first two, here's the original post.


metroxing

27 December 2011

Disney Pixar CARS 3, Mattel Disney Pixar Diecast CARS 3


5 Comments