Home
»
Disney Pixar CARS 3
,
Mattel Disney Pixar Diecast CARS 3
,
Retail
Disney Pixar CARS 2: Post Christmas Clearance – Not So Much (Yet)
So far, there doesn't seem to be much available at a huge discount in stores … they are probably still assessing what they have left and the massive toy markdowns probably won't start until next week. Target has only dropped a handful of items about 10-15%.
For now, the best CLEARANCE pricing is still at Amazon – what's left has dropped a few more bucks more (most tracksets/playsets are under $10 now) and they still have the two carrying cases @$10. They added a few items since last week.
You can check out all the Amazon CARS 2 Clearance HERE.
All the Amazon Toy's on Clearance are HERE.
This Carrera set has dropped all the way to $39.99 so if you want to gift yourself a high end slot set. 🙂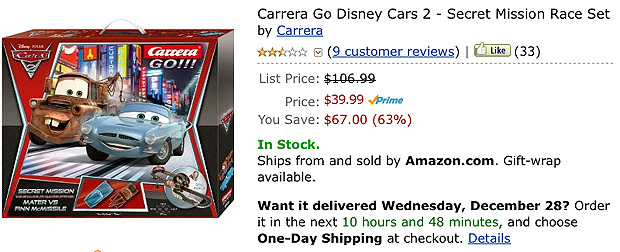 Not on clearance but if you're sharing your iPhone with your 18-month old or anyone who likes to gnaw and drool on it … the Fisher Price iPhone Case.

And while not the cheapest deal, it's a reasonable price for Carlo Maserati to have it delivered to your doorstep (in 2-days if you are a Prime customer or free shipping) without you having to drive around town.

Same for the Pope Pinion IV & Popemobile. And if you go by the first sellers $49 pricing, it's now 78% off!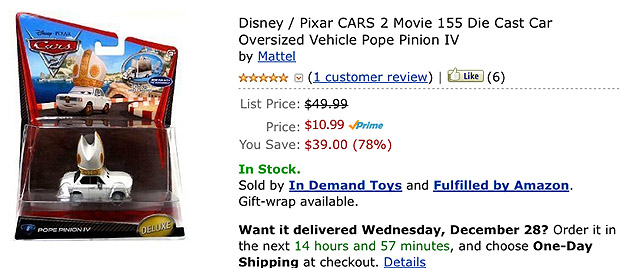 Again, not the cheapest but shipped to your door versus driving around looking for it.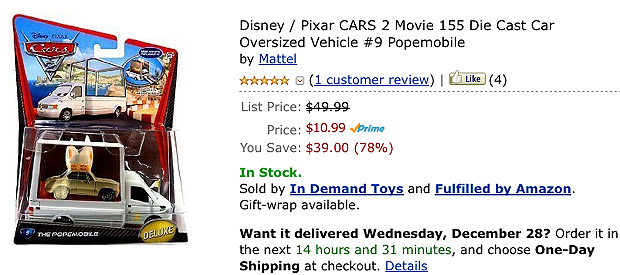 If I'm reading the Disney Store 15% off Coupon Code correctly – some CARS 2 items are 65% off? Since many items are already 50% off? The COUPON CODE is:
SALE15
A lot of the stores are empty or in short supply so it might be easier just to order it online. You also get free shipping with a $75 purchase.

Let us know if you get 65% off on some products?
At Target, the Squinkies all seem neatly arranged and the dispenser is on sale, not a good sign for Mattel's MicroDrifters …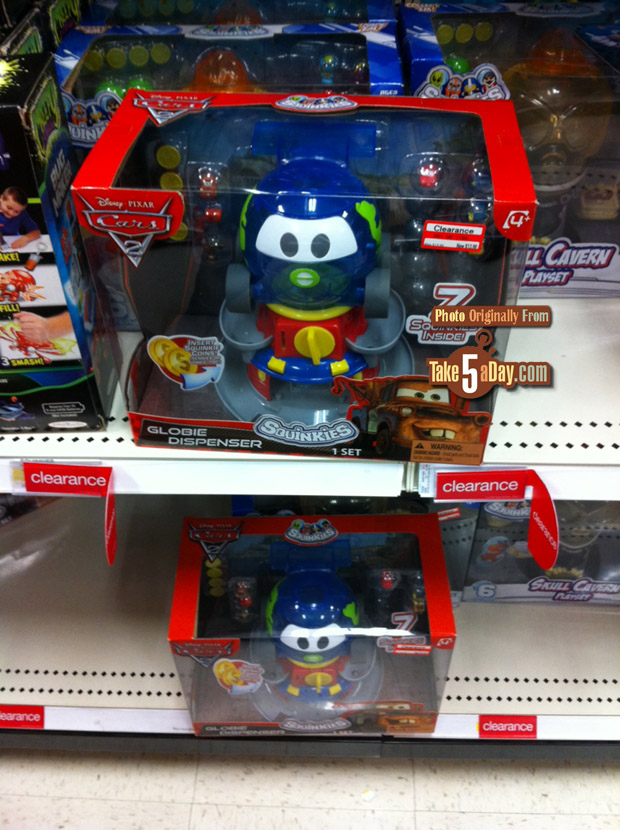 And holy hand grenade, what is this?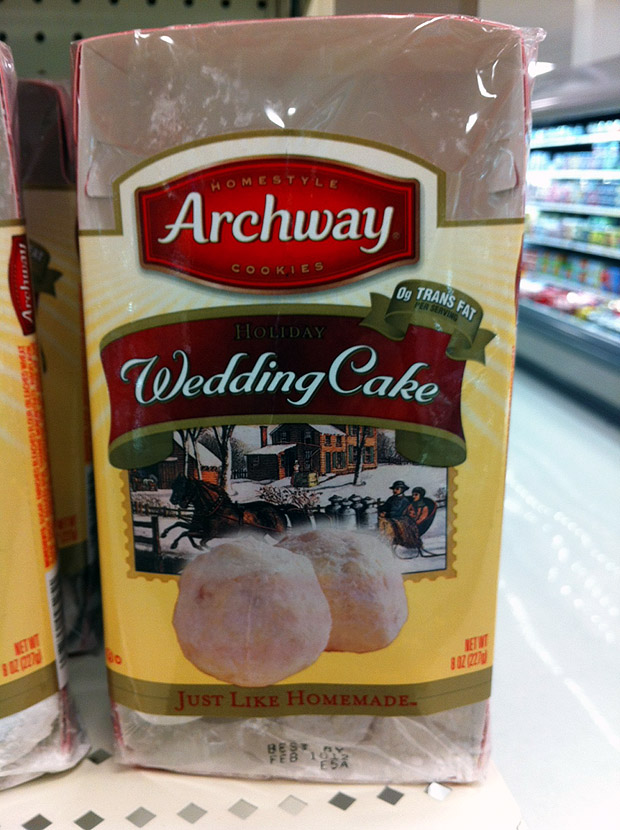 I'm taking this is not supposed to be actually served at a wedding but taste just like a wedding cake? Anyone try to serve this at their wedding? – it is much cheaper than one of those 5-layer dealies. 🙂
Are donut holes now called Holiday Wedding Cakes?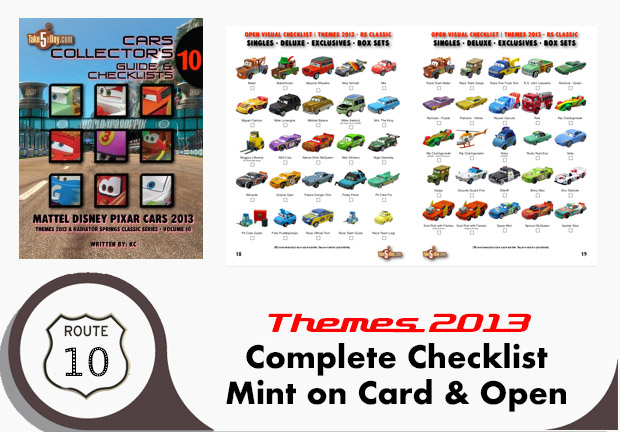 metroxing

27 December 2011

Disney Pixar CARS 3, Mattel Disney Pixar Diecast CARS 3, Retail


7 Comments