Home
»
Disney Pixar CARS 3
,
Mattel Disney Pixar Diecast CARS 3
Mattel Disney Pixar Diecast CARS 2: It's a Puzzle of a Variant
All those who are wave one complete, step forward … wait, not so fast says "Kevin. T." & friend …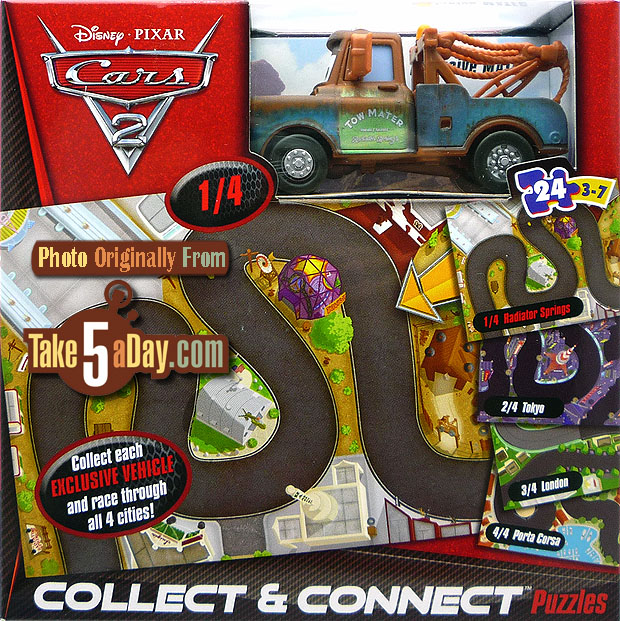 Collect & Connect Puzzles (2 of 4) are out. Each with an exclusive diecast CAR that is a variant.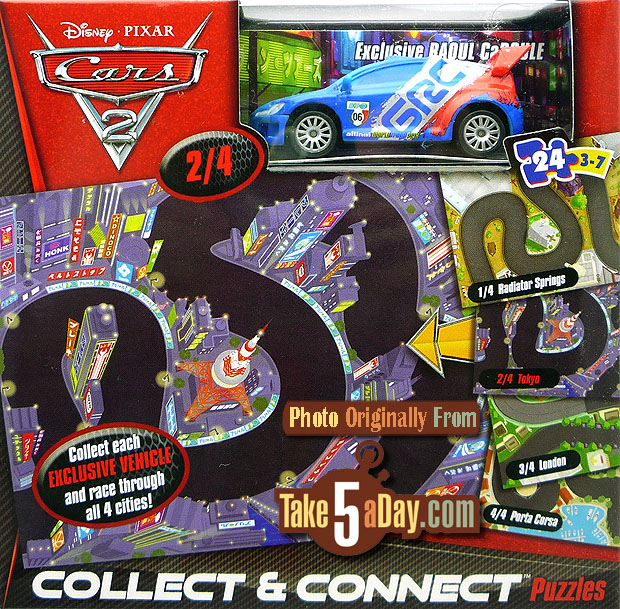 These are from the Mattel Puzzles & Games group and these are Mattel diecast CARS included.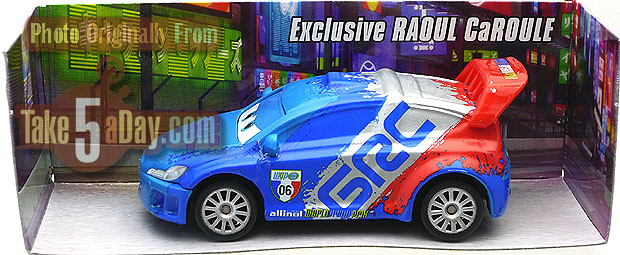 Raoul looks the same as the other releases (same eyes position and face plate expression) BUT he is sporting a SILVER paint stripe under the letters GRC versus the normal white.
Mater's main difference is that the rims are silver-gray and it's an "exclusive" eyes expression … he also does not sport the 95 logo as all current CARS 2 releases of him have so far …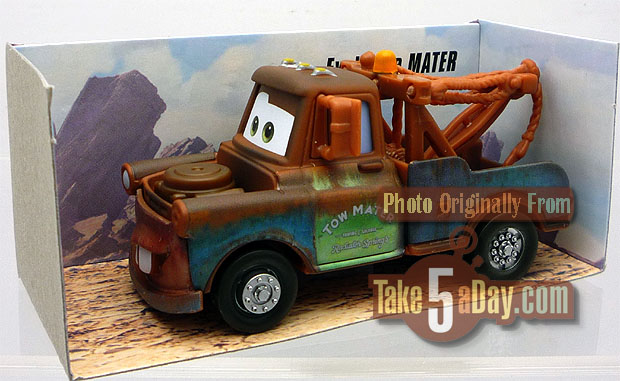 Otherwise, the same weight as normal CAR. He comes with a Radiator Springs puzzle. Raoul comes with a Tokyo puzzle.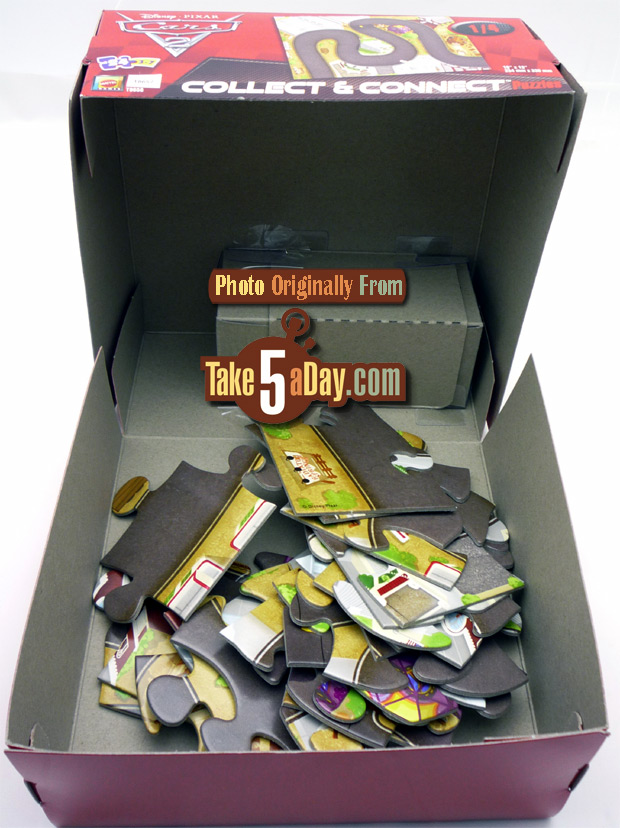 I did not assemble the puzzle – 24 pieces?! Who has the time?!  🙂
You do have to cut the perforated line above to get the CAR out, but otherwise, you can keep the box intact. The puzzle is not canon (see box art) as clearly they figured kids would prefer a winding road versus the accurate street grid.
The next two coming are UK & Italy. The lazy guess would be a Finn & Francesco variant but Raoul for "Japan," is not exactly anyone's first guess … but collect them all?
Not available online yet but found at TRU & Meijer. At TRU, it's in the puzzle section, the box is small so it's easy to overlook.
The next two are UPC codes are: 0-27084-95133-2 (Italy) & 0-27084-95134-9 (UK).
Thanks for heads up Kevin T. & friend!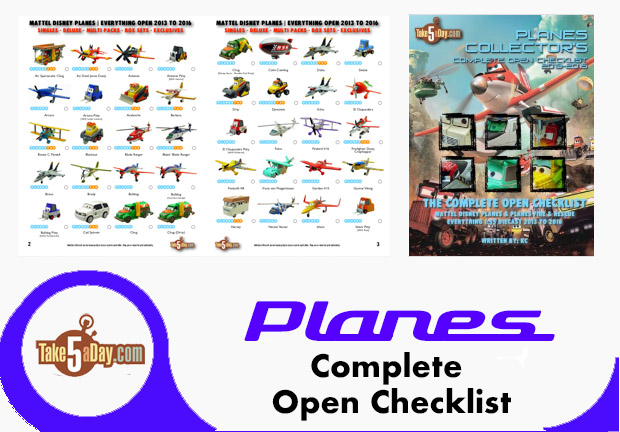 metroxing

20 May 2011

Disney Pixar CARS 3, Mattel Disney Pixar Diecast CARS 3


28 Comments