Home
»
Mattel
DreamWorks Turbo: Lots of Toys Coming
Well, I feel like I've already seen everything in the movie from the trailer but then maybe I'm not really the single digit age target of this movie? Who is the target of this movie?
Couldn't they just have animated all the 6 Fast & Furious movies into one 10-hour cartoon all voiced by Ben Stein and Vin Diesel doing all the women parts? Bring that on! 🙂
But clearly, Mattel thinks it's the second coming of CARS (2006) …
BTW, the snails are "normal" sized in comparison to actual race cars in this movie so the red race car is not correctly scaled.
This must be great – look at the enthusiasm on the kid who was totally not paid as an actor – it is the most fun he's had with snails while cashing a paycheck!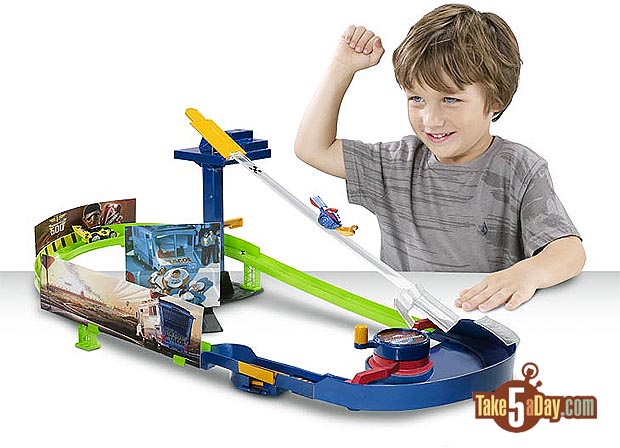 He even found an ethnically diverse friend who's just as excited!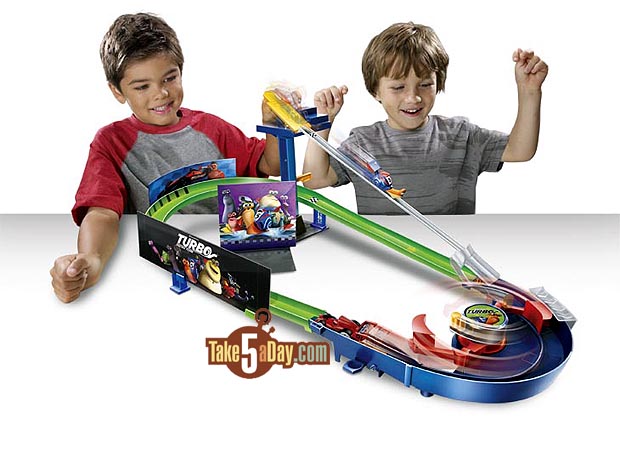 INT. Photography Studio
Boy on Left:
Dude, is there supposed to be something on the track?
Boy on Right: 
Just whoop it up, they're gonna photoshop in something later ...
Boy on Left: 
I heard it was snails.
Boy on Right: 
Dude, snails? - that's the fakest ploy ruse ever! It's just meant to throw us off the tracks. It's probably some cool robot that spits out singularities that will suck other worlds and then blows up!
Boy on Left: 
I'd buy that!
Boy on Right: 
Who wouldn't?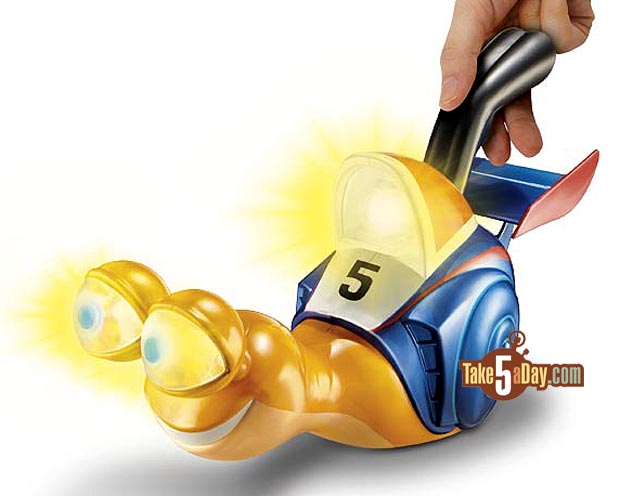 The Lights & Sounds version …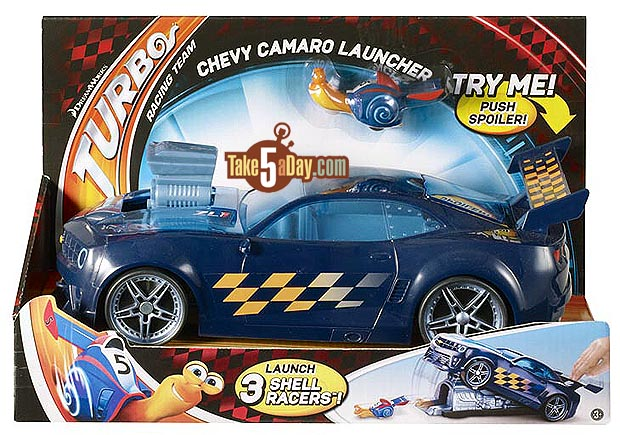 More fun than a barrel of slugs! Also works with cicadas! (now free in your backyard – Eastern Seaboard only). Clearly the look of a kid who's just added $500 to his college fund – woohoo!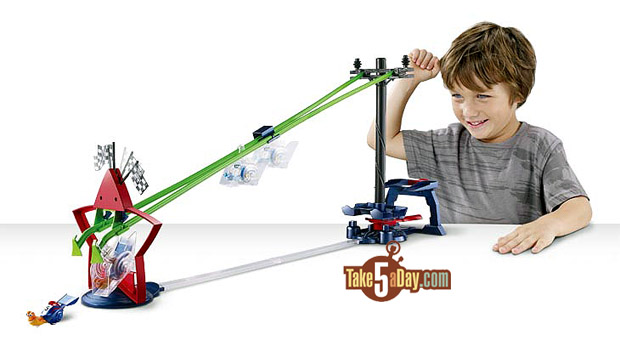 INT: Photography Studio
Boy
 It's just a blank space - what's my motivation?
Director
 We're gonna photoshop in a telephone pole with plastic strips to slide snails down.
Boy
 If you don't wanna tell me, just say so. I'm not a baby, I'm a seasoned pro!