Home
»
Disney
,
star wars
Disney Star Wars CARS: It's (Officially) Summer at Disneyland (Plus Phone Ordering)
When I asked the Theme Parks Group when the Star Wars CARS would show up at the theme parks (besides the Star Wars Celebration Weekends, of course at Hollywood Studios, Orlando), I was told "Mid-Summer," but I guess Disney is calling it SUMMER. WooHoo! No more school! (well, this might only apply to me) – It's summer at the theme parks. The Star Wars CARS are on the shelves & pegs … At Disneyland as "BamCars" reports "they are at the Star Tours Store and there was a worker with a cart walking around and announcing them."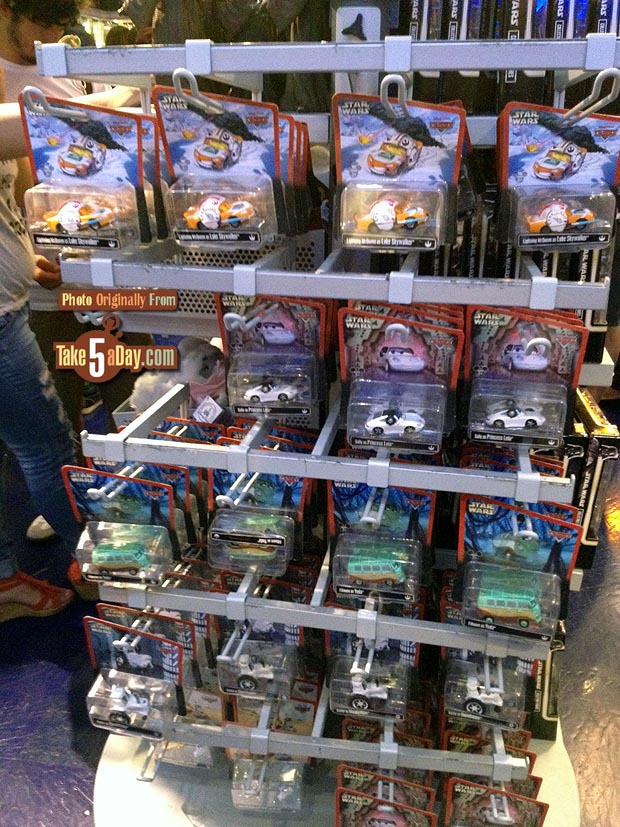 $9.95 each – though I guess they are not available at the store outside the park so it looks like you have to be inside the park for now … and Nikko reports & sends us updated photos that Darth Mater/Vader is sold out at Disneyland … no big surprise …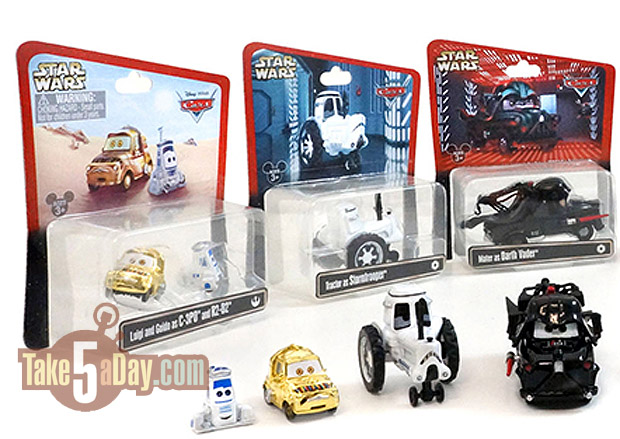 Luigi as C3PO and Guido as R2D2.
Tractor as Stormtrooper and:
Mater as Darth Vader.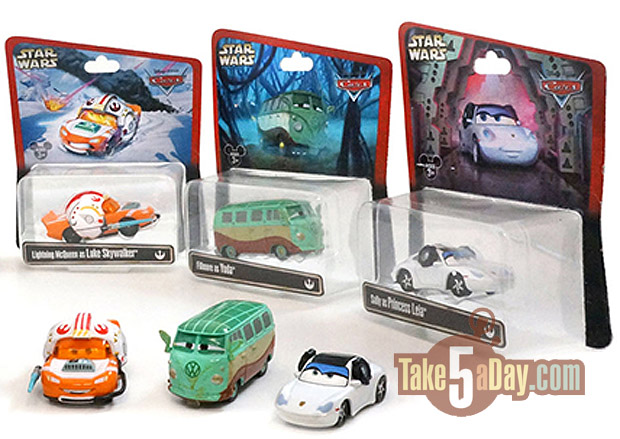 Lighting as Luke Skywalker, Fillmore as Yoda and Sally as Princess Leia.
Thanks BamCars for the photo and Nikko for the updated photos, thanks! Hope you're having fun at the 24 HOURS of Disneyland/California Adventures!
The Star Wars Celebration weekends continue through June 9 at Orlando so their stock will differ than what's available at Disneyland.
CarsLover Says the 1-877-560-6477 theme park ordering number will take your orders now – 2 per person. I believe they do fill international orders also. Thanks, CarsLover for the heads up.