Home
»
Food
TakeFive Makes You Money – Starbucks Stainless Steel Card Hot on eBay!
See, if you listened, we posted the special Starbucks Stainless Steel Gift card – available for $450 for $400 worth of Starbucks plus free gold membership of coffee and snacks …
NOW, a few days later, most are re-selling for $1,000 or a listing for $8,000 …
"Cards with an asking price in the range of $1,000 are getting between 23 and 45 bids … The top auction offering price for the silvery cards is $4,000, followed by $2,495. If you want to buy it now, and money is no object, you can pay as much as $8,000 for a stainless steel Starbucks gift card …"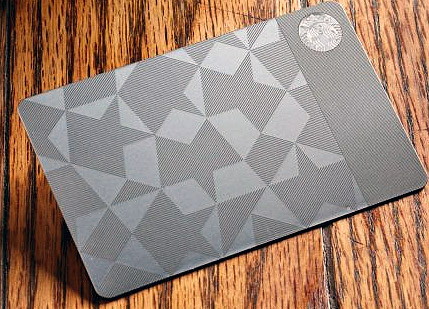 You can read more at the Seattle BizJournal.