Home
»
Advertising
,
Disney
It's July 17, 1955 – What Is There To Do Tomorrow?
Humm, this might be interesting … I mean, they make nice cartoons but what else is there? I better go fast, this thing'll probably shut down in a few months …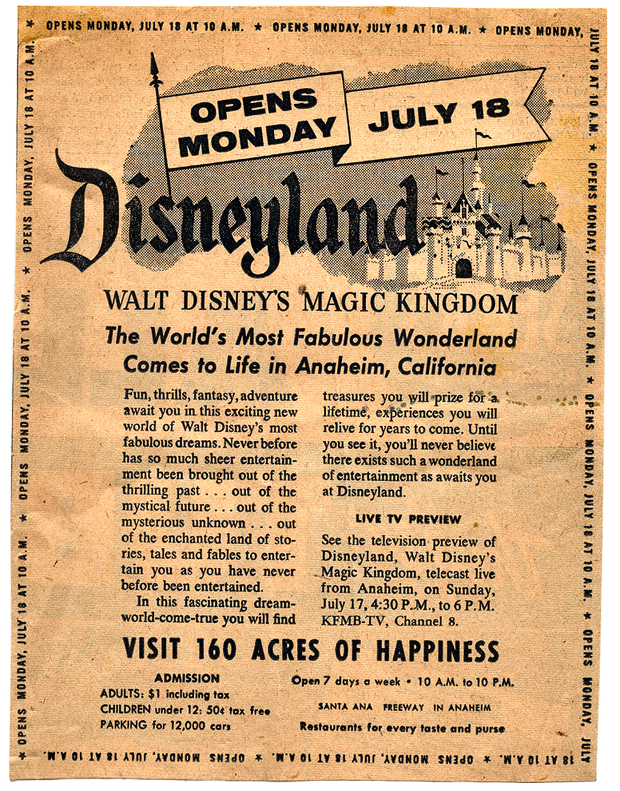 $1 to get in? Who would pay that much?
There is a great home movie from 1956 if you want a wayback machine trip …
"In July 1956, the five-member Barstow family of Wethersfield, Connecticut, won a free trip to newly-opened Disneyland in Anaheim, California, in a nationwide contest. This 30-minute amateur documentary film tells the fabulous story of their fun-filled, dream-come-true, family travel adventure, filmed on the scene at Walt Disney's "Magic Kingdom" by Robbins Barstow."
Free download or viewing at archive.org


metroxing

8 April 2012

Advertising, Disney


One Comment