Home
»
Apple Mac
Happy Easter & Free MacXDVD (to Digital Copy) Converter
MacXDVD says Happy Easter with free software for converting your DVD's to digital files for viewing on your computer or portable device. Mac users, click HERE or on the link in the graphic below.
You have until April 18th.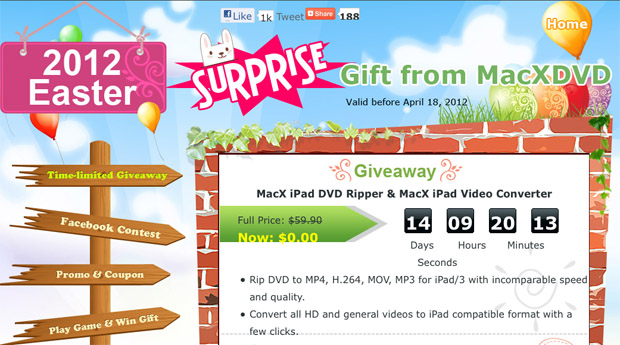 There is also a Facebook Contest as well as a mini game to win other software.
PC users can download the PC version here.
Thanks MacXDVD and Happy Easter!