Home
»
Design
The VW Camper Tent + One for Yogi
Your tent will be easy to spot … Replica 1965 Volkswagen Camper Van 4-person Tent (yep available at Amazon, what isn't? 🙂  ).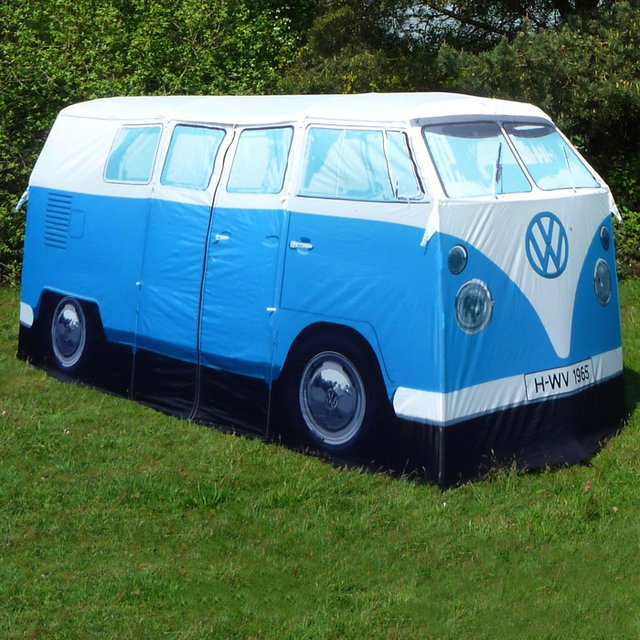 They claim it's 1:1 scale and the doors open – also is two rooms …
As the old saying goes, if this tent is a rockin', you did not stake it properly … wait, is that how it goes?
Sadly, Amazon does not carry the Field Candy – What a Water Melon Tent …
But if you really want a wacky tent, check out all the choices at FieldCandy.
Though would this just attract and annoy bears that it's not really a ginormous watermelon? Or really send them on a rager, a giant salmon tent!