Home
»
Disney Pixar
,
Disney Pixar CARS 3
,
Mattel Disney Pixar Diecast CARS 3
Mattel Disney Pixar CARS 2 Diecast: Make Your Own Ka-Ciao Lightning McQueen
If you can't wait or won't wait for the 2-pack Ka-Ciao Lightning McQueen (aka:Lightning McQueen with Bumper Sticker) (aka: Lightning McQueen with a ******* ************ ***** ******* Bumper Sticker) – here are some graphics pulled from the photos of the upcoming CAR …
"Full size" if you want to mess with it yourself …

Or the approximate actual size (about .5″ by .09″)


You do have to scrap off the World Grand Prix from your current CARS 2 Lightning McQueen (suggestions?)
The easy way is to just print in on adhesive inkjet sticker paper but if you want to go the full route, you'll need water labels just like Mattel uses.
You will need some Clear Inkjet Water-Slide Decal Paper. Amazon sells 1-10 sheet packs. Basically you print it out, cut it out, soak it in water and when it slides off, place it on the back of Lightning McQueen.
While I have not attempted this bumper sticker, I have made decals with these – first, the paper works great. BUT if you are mostly thumbs like me, you need to keep the following in mind …
Print out several/dozens extras on a sheet – then cut off that portion from the rest of the sheet – then cut them out ready to go* – then soak in water, note – as it's tiny, once it comes off the paper backing, sometimes it will curl up in ball or the ink has not dried properly and it runs so the first one (s) may not make it out of the water soak stage.
* if you have to keep going back to your inkjet to print out one tiny .5″ bumper sticker one by one, you will drive yourself crazy – and of course, dry your hands COMPLETELY before touching the main sheet again.
Also, make sure you have an area to grip the decal so don't cut it too close to the edge of the bumper sticker as your finger might rub off the ink … you might need tweezers.
And technically, after you print the labels, there's on other step, you should spray it with decal fixitive or coat on a fixitive (to seal it). Amazon has a sampler kit with paper and sealer. This make the inkjet on the decal less likely to slide off in the water but it still happens. Or you can buy it separately. There are also aerosol versions.
Have fun!
Or just buy the **** 2-pack at 7-11 for $18.99 when it comes out. 🙂
At least the release version of the bumper sticker is film canon versus the first prototype where they just decaled it with a random spelled out word.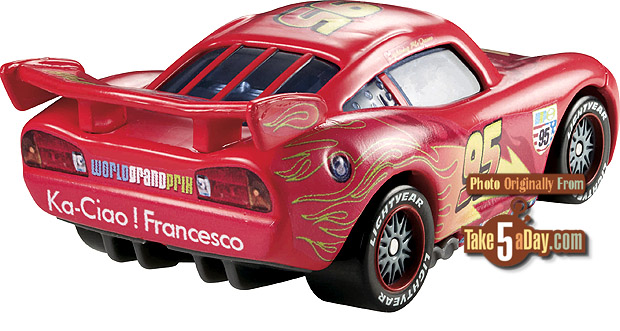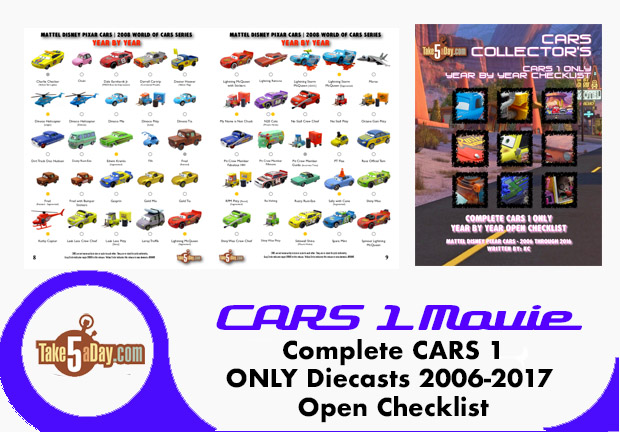 metroxing

10 March 2012

Disney Pixar, Disney Pixar CARS 3, Mattel Disney Pixar Diecast CARS 3


4 Comments