Home
»
Film
Star Wars Conceptual Artist Ralph McQuarrie dies at 82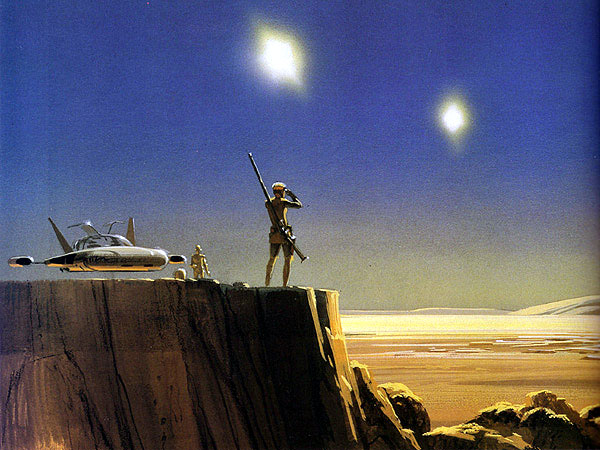 Via Variety.
Conceptual designer Ralph McQuarrie, who designed the look of "Star Wars" characters including Darth Vader and Chewbacca, died Saturday, March 3, in Berkeley, Calif. He was 82 and had been suffering from Parkinson's.
George Lucas hired him to illustrate scenes from his "Star Wars" script, and McQuarrie not only created the look of characters Darth Vader, Chewbacca, R2-D2 and C-3PO but also of some of the sets, including of the desert world Tatooine. His conceptual drawings helped convince 20th Century Fox execs to finance the film.
In a statement, Lucas said: "His genial contribution, in the form of unequalled production paintings, propelled and inspired all of the cast and crew of the original 'Star Wars' trilogy. When words could not convey my ideas, I could always point to one of Ralph's fabulous illustrations and say, 'Do it like this.'"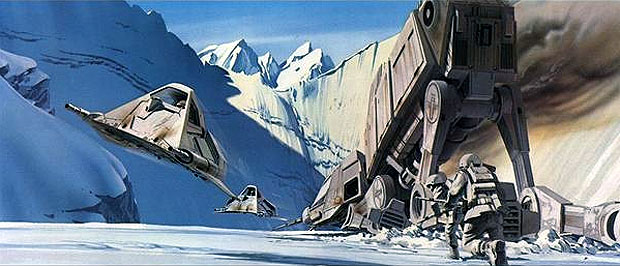 It's easy to forget now but back in 1975 when Star Wars was just an idea, a concept and just WORDS on a page, Ralph McQuarrie's illustrations brought it all to life – envisioning an ENTIRE world of what it might look like.
Unfortunately most of his Art of books for the first three Star Wars books are out of print but maybe they will bring many back. This one is still in print. They used to release print portfolios for each film.
Of course, Hasbro released a series of action figures based on Ralph's concepts of what characters/outfits/designs might look like – HERE & HERE.
You can check out his dazzling work for Star Wars plus a few dozen other iconic films at his website.