Home
»
Disney Pixar CARS 3
,
Disney Store
Disney Store: Travelin' Through Tokyo Box Set
The Disney Store Travelin' Through Tokyo Box Set is an interesting set …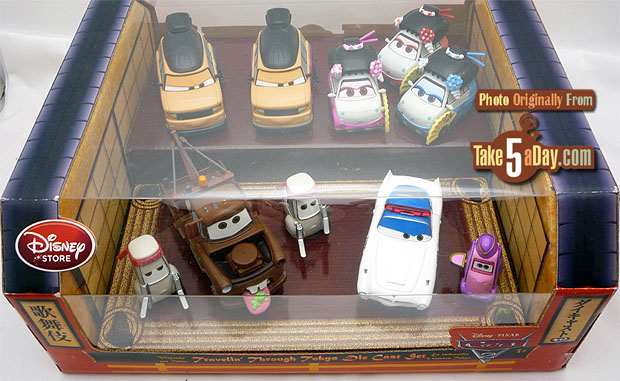 How does it compare to the Mattel 1:55's?
Strangely the Sumo CARS are smaller than the Mattel ones … but equally strangely, they are actually heavier …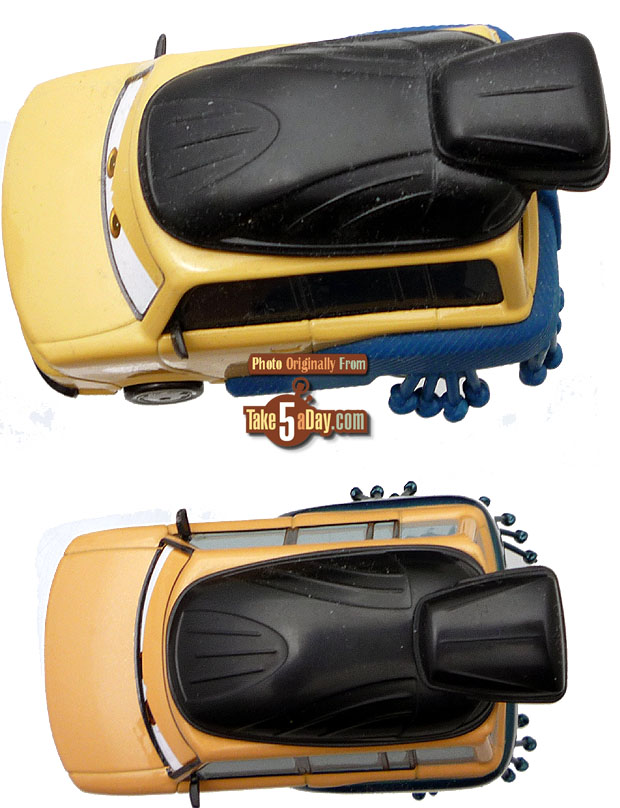 Because the sumo belt is plastic on the Mattel version but metal on the Disney Store one … the fringes are plastic.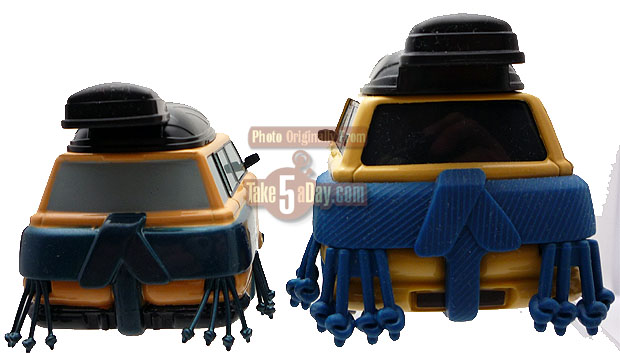 And Pinion Jr …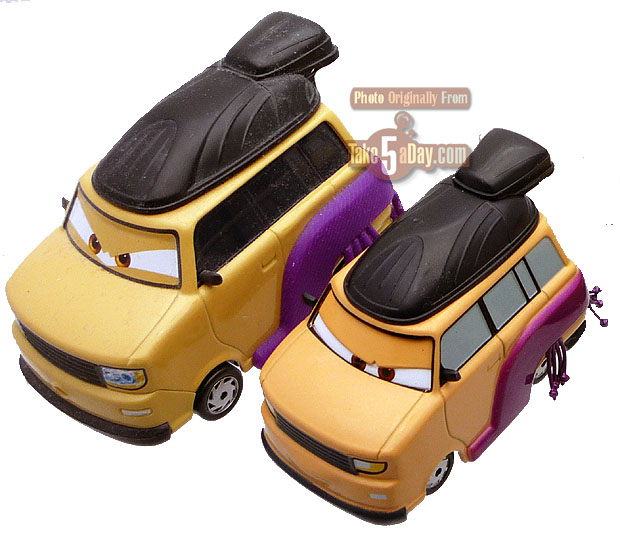 Not a huge difference on Security Finn.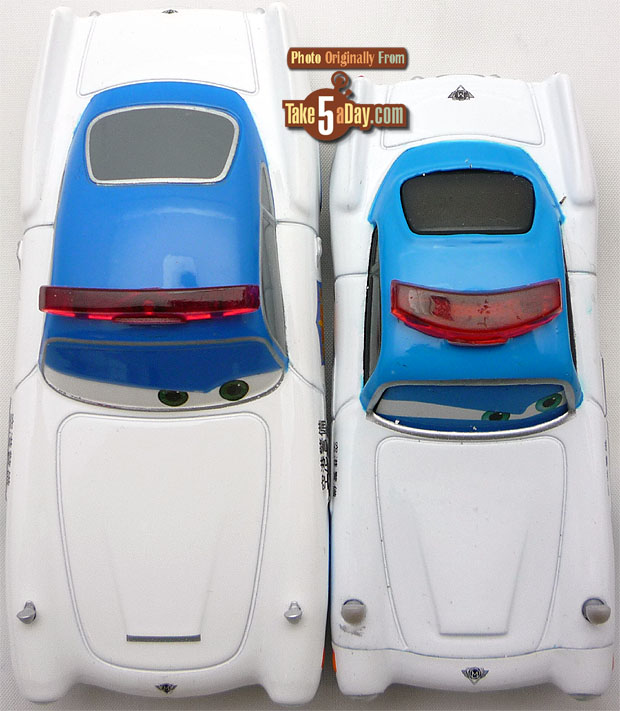 And equally strangely, the Japanese dancers, Okuni & Shigeko are larger than the Mattel versions …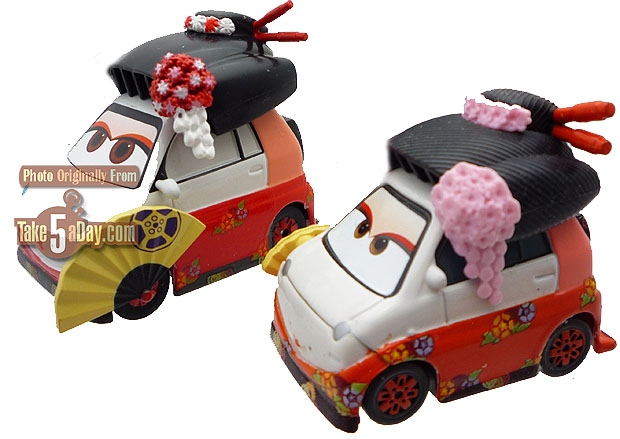 There differences are the Mattel version (below right) has more flowers on the "cloth" portion of the side but the Disney Store CARS have much more detailing on the flowers in the "hair." (the side of the fan are both technically correct as the two Red Kabuki Dancer in CARS 2 each hold the fan on two different sdes).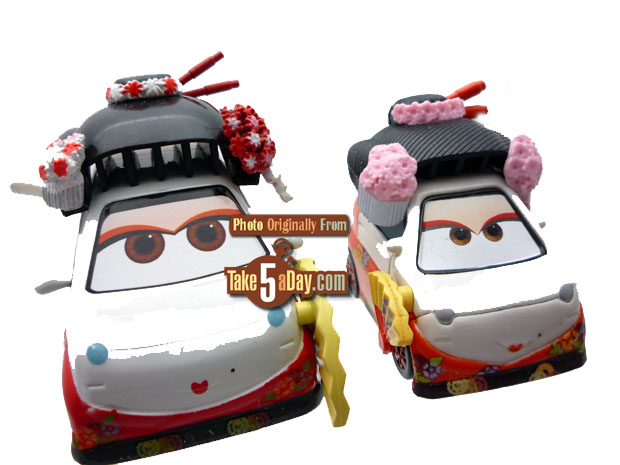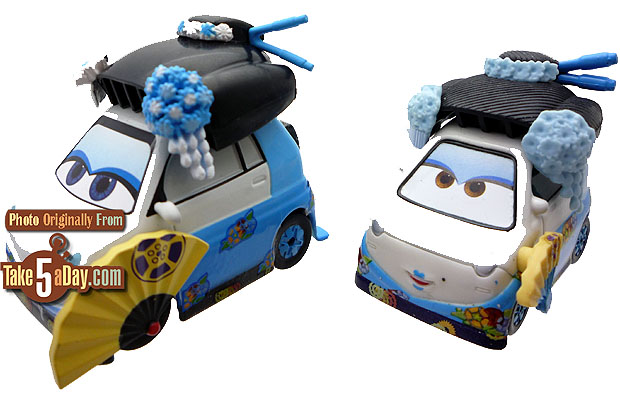 Mattel Tomiko's has the umbrella (but unreleased and not scheduled yet). This is the Disney Store version below.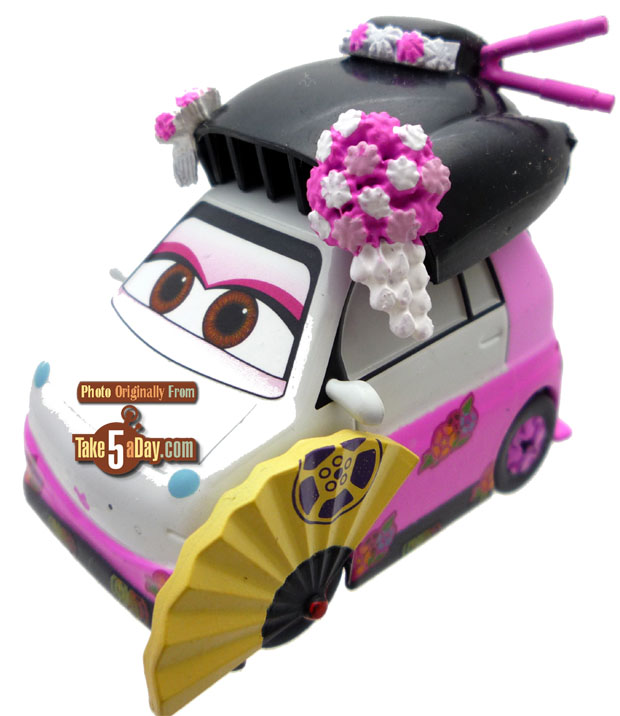 The Sushi Pitty's are HUGE though …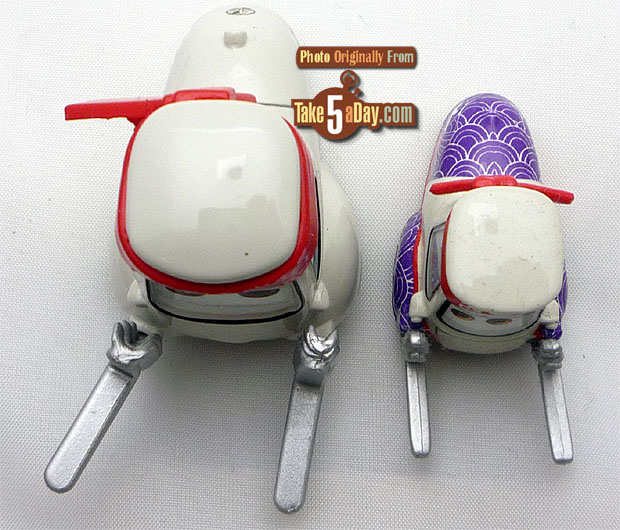 (Comparison to the Toon like-version).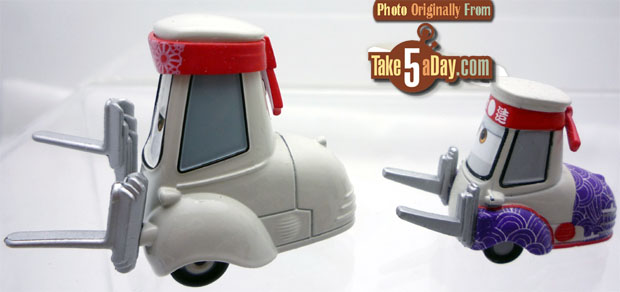 The Flight Attendant is an interesting size … it's in scale to the Mattel 1:55's …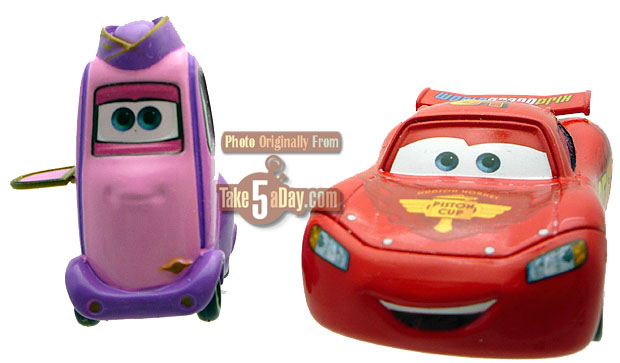 (Next to to Mattel 1:55 Lightning). There is a Mattel Flight Attendant scheduled.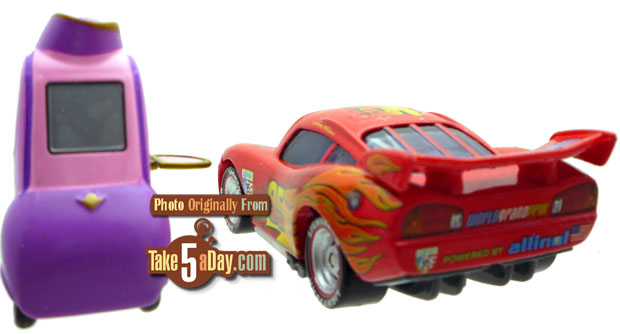 The Box Set is way down to $9.99 now but SOLD OUT at the Disney Store – available in stores?


metroxing

4 March 2012

Disney Pixar CARS 3, Disney Store


8 Comments