Home
»
Internet
,
ipad
,
iPhone
,
Mobile
,
News
TakeFive Now Optimized For Mobile – Update2
UPDATE 2:
Bingo!  I was able to toggle the drop down menu to include all of our navigation pages. What you most want to know is that YES – YOU CAN ACCESS THE FORUMS FROM MOBILE NOW!
Touch / Click that triangle in the upper right hand corner and MAGIC! An expanded drop down menu of choices. Select Forums and BOO-YAH!
We'll keep under the hood tinkering away…
You have a choice to view the site "normal" or mobile – when you are on your smartphone, simply scroll down the bottom of the page and either toggle on or off MOBILE. Thanks!
UPDATE:
You have an easier option of viewing either the full site or the mobile version when viewing on a mobo device.  That will make it easier if you want to hang in the forums or just fly through some content.  Sweet!
Still working on seeing how to get thumbnail images working and some other tweaks.  Will examine the Pro version as well as it takes more money to have code that optimizes for iPad users….like my co-founder Metro.
Here is a list of supported mobile devices:
Android, CUPCAKE, Googlebot-Mobile, bada, blackberry 9800, blackberry9500, blackberry9520, blackberry9530, blackberry9550, dream, iPhone, iPod, incognito, s8000, webOS, webmate
Not sure what bada is but maybe there is a BING!…heh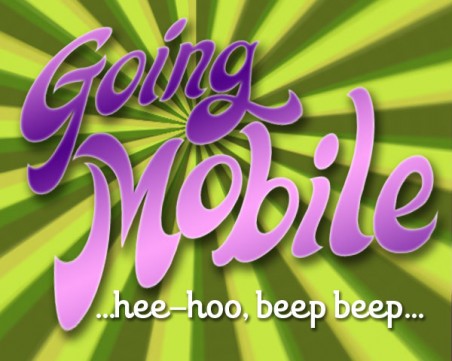 It took longer than we expected but we recently found a sweet little chunk of code that enables to take TakeFive mobile!
So, fire up your iPad, android thingy, or mobo device and check out TakeFive via mobile and report back any blurps you see in the comments on this thread and we'll do our best to keep enhancing the experience.
Goin' Mobile….