Home
»
Disney Pixar CARS 3
,
Mattel Disney Pixar Diecast CARS 3
Mattel Disney Pixar CARS Diecast: Petersen Museum Exhibit Opening, Part II
No, you did not miss Part I of the Petersen Museum Exhibit of: "From Silver Screen to Diecast – Disney Pixar CARS Imagined by Mattel."
But I figured the bigger interest would be the CARS not released from CARS 1 …
Mariela P. & Julia B. were kind enough to represent T5 on the private opening day – and take plenty of photos, thanks!
Before you look at the photos, you might want to lock and soundproof your computer room so the kids cannot hear you scream certain words at the top of your lungs* … you should also consider taking your high blood pressure medication, do a few meditation calming koans or put on a drool bib … or all everything.
*The same words your kids might use along with crying if they see these photos … and why you're a mean mommy/daddy/gramma, grandpa for not buying these.
Er, blame Matty.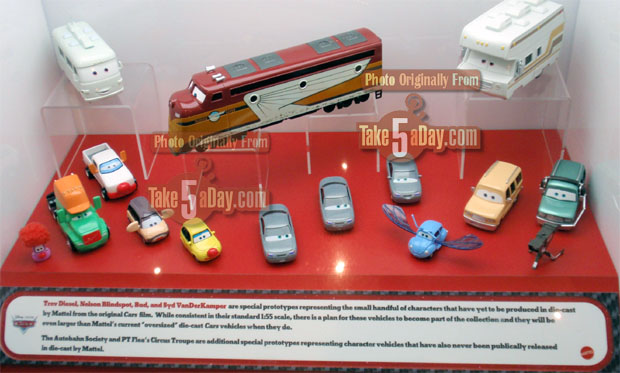 And the words underneath?

Bud RV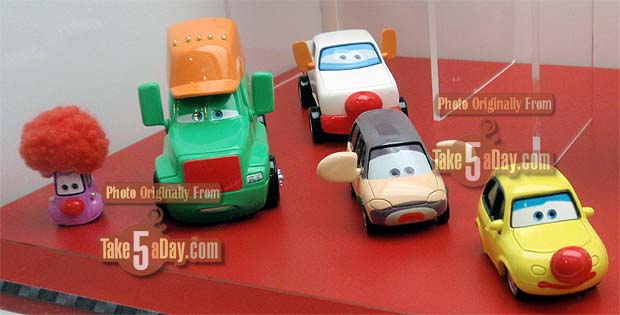 Clown CARS … we could use another CAR with an afro …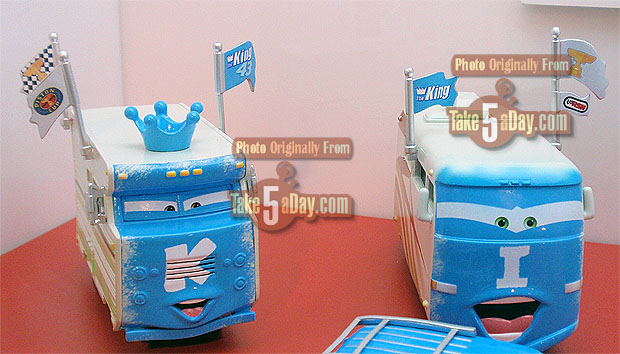 Convoy Brothers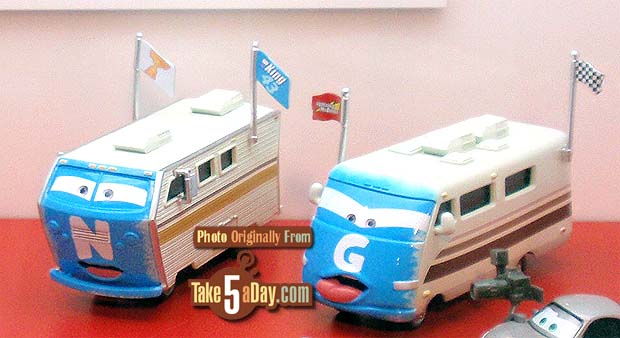 NG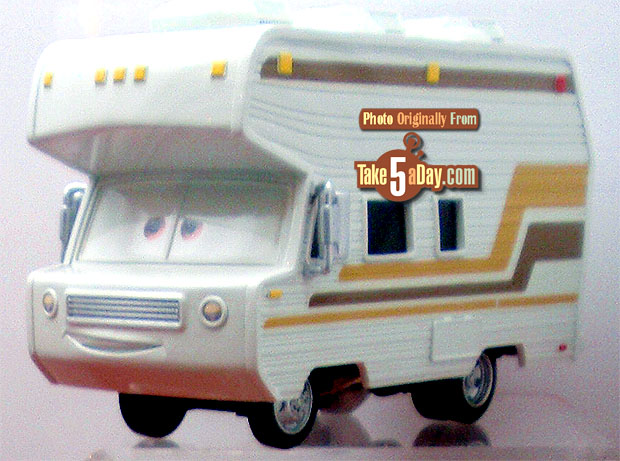 Syd VanderKamper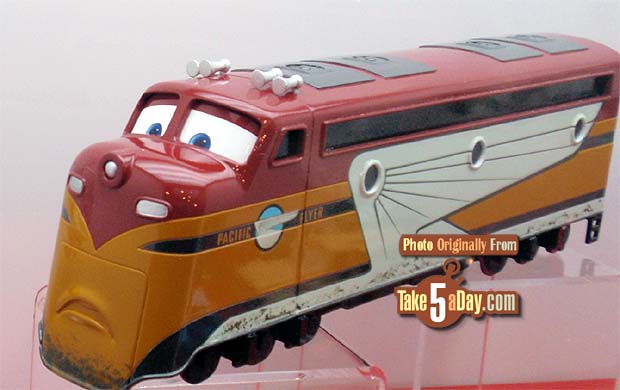 Trev Diesel with face plate expression for that quick swap to other expressions … yea, we could use a different expression Trev like we could use another expression Submarine Finn … or something like that.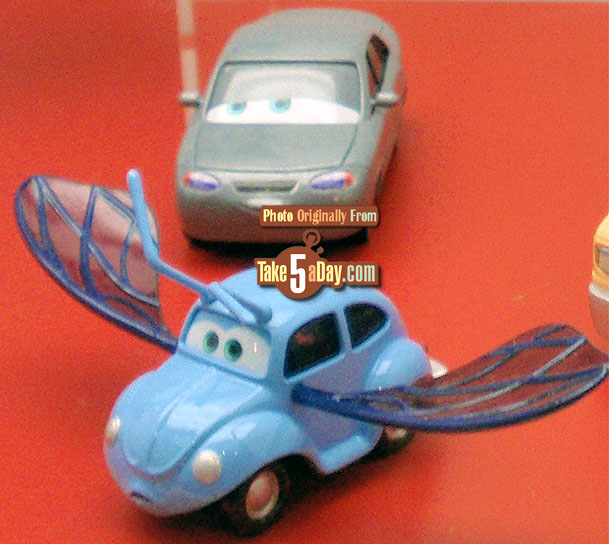 Yea, they know how to hurt a guy with just a bug …
There are also the Autobahn Boys, Benny and Nelson (not as exciting) – some from our original post a year+ ago … when the world held such a promise …
And hey, on the bright side, with all these haulers not hauling to your house, you have much more room to store your My Little Pony collection …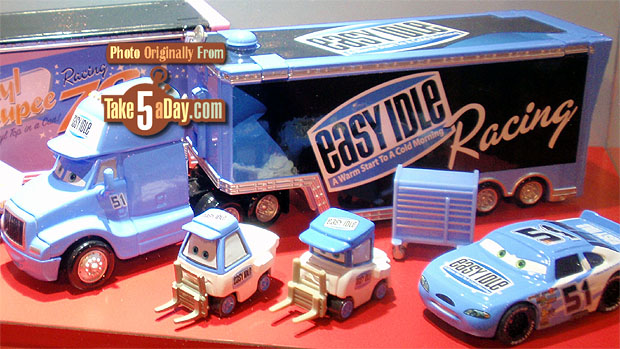 Get your motor on the easy idle … it's not coming. 🙁

No Retread and No Fiber for your fuel …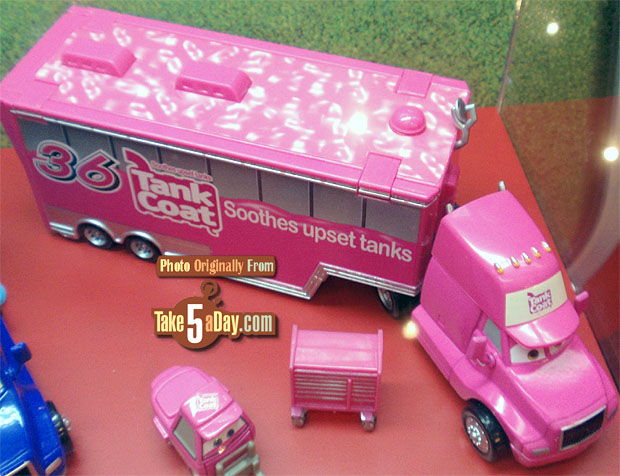 Upset? NO Tank Coat to sooth your empty shelf space …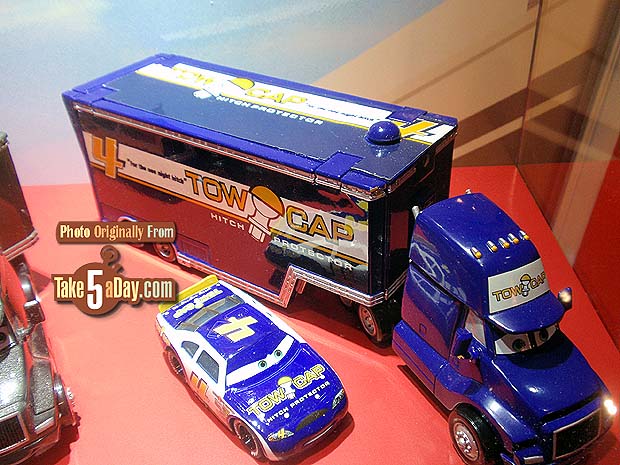 No all-ages appropriate Tow Cap comment HERE.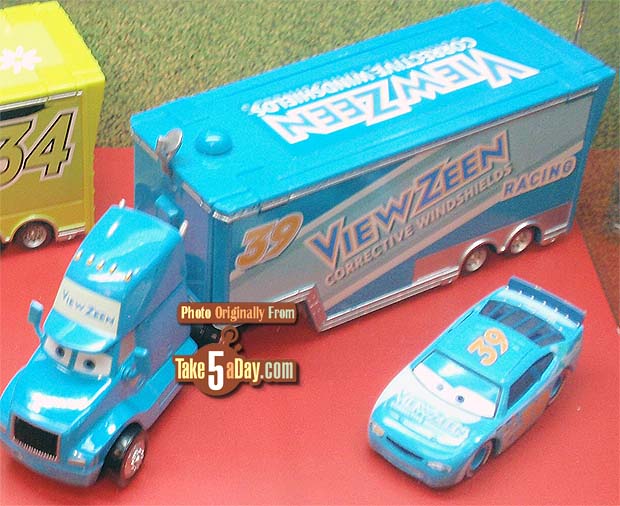 The view from here – it's Zed, zed, zed.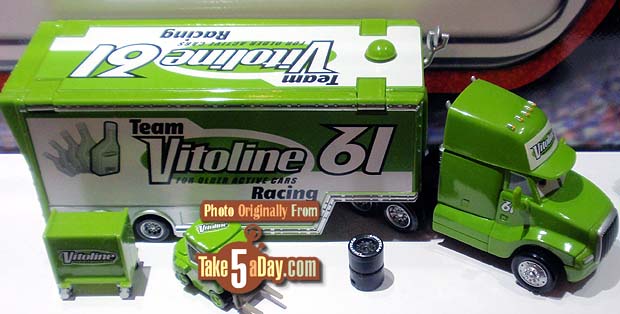 It might be vitoline but it ain't coming …
Thanks for the great pics, Mariela & Julia!
So, will Petersen have to replace a lot of glass from people pounding their heads against the display? Or will you move the Occupy LA protest to Mid-Wilshire and start chanting, 99% MORE CARS, HAULERS & RV's …
Many more pics to come later! Thanks!
Don't forget the auction is TODAY at 11:00ish …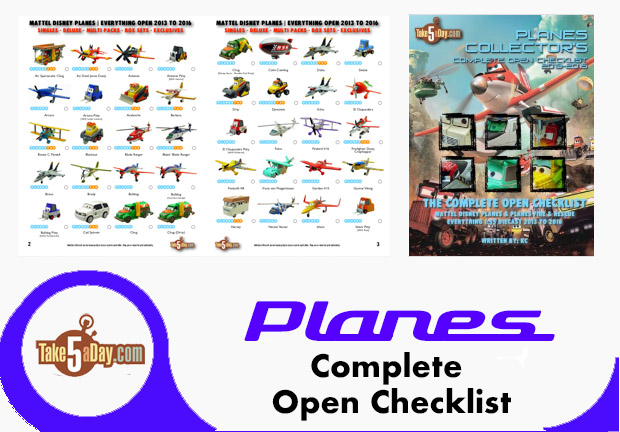 metroxing

12 November 2011

Disney Pixar CARS 3, Mattel Disney Pixar Diecast CARS 3


45 Comments