Home
»
Food
When in Japan – Have as Many Whoppers As You Like
Starting next week for two weeks, buy a ¥860 meal and then all the Whoppers you can eat in the next 30 minutes are on the house.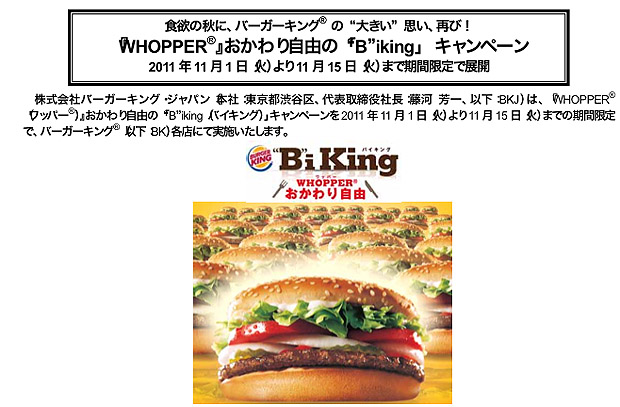 You can check out all the details here – in Japanese of course.
Humm, I'm guessing they are not going to offer this deal in a college town in the US. 🙂 How many Whoppers can you eat in 30-minutes?