Home
»
Disney
Disney Animal Kingdom Park Orlando: Avatar Land Coming in 2016
Disney will create an elaborate "Avatar Land" by 2016 in their Orlando Animal Kingdom Park …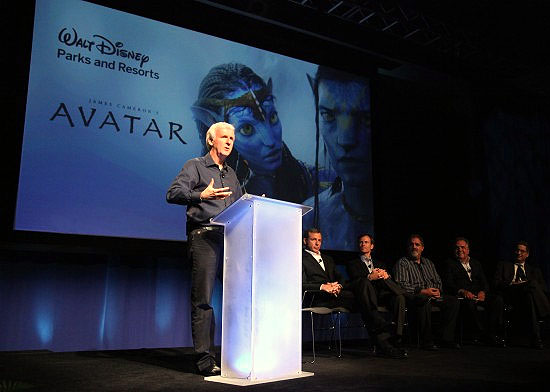 Of course, there's already a giant freakin' tree there … 🙂
Cameron said when he was initially approached by Disney for a partnership, he thought it would be only for a ride themed on the animated 3D movie and its sequels. Sequels are scheduled for Christmas 2014 and Christmas 2015.
"It was quite thrilling in its scope that they wanted to do an 'Avatar'-themed land," Cameron said. "The thought of bringing Pandora to life … at Animal Kingdom, I think that's fantastic."
Cameron and his production company, Lightstorm Entertainment, will serve as special consultants.
Tom Staggs, chairman, Walt Disney Parks and Resorts, said construction would begin in 2013.  Staggs said the project would take approximately five years to complete from conception, which he joked was "yesterday."
The lands would feature attractions, eateries and shops, Staggs said: "They will be fully formed and highly themed around the worlds of Avatar."
Cameron will receive royalties based on merchandise, food and beverage sales.
The company said it plans to add "Avatar'-themed lands to other parks but provided no further details.
Via the OC Register.