Home
»
Advertising
,
collecting
,
diecast
,
Film
,
Internet
,
Marketing
,
Mattel Disney Pixar CARS
,
Retail
,
Toys
,
TV
Disney Pixar CARS: Mater Tall Tale: Tokyo Mater Airing on TV Tonight? YES
JestrJef says …
"We were watching Sandlot on ABC Family HD and a commercial came on for Finding Nemo tonight at 8 pm eastern.  No biggie, right?
Well it also said that a Mater's tall Tales short would be shown as well.  It did not say if it would be at the begining or the end, but it showed a clip of TOKYO MATER!!  Has Tokyo Mater shown up on TV yet??  If so, I guess I am late, but if not  . . . . Maybe tonight is the night!"
Last time they scheduled Tokyo Mater, they pulled it so never aired on US TV. No "Tokyo Mater" listed in the TV listings for tonight but that may not mean anything …

These are EASTERN TIMES for "Finding Nemo." Depending on which FEED you get, it could sync up with this time or not … so be sure and check your local time … Logically it would air AFTER the movie but who knows?
Marlin: The water's going down. It's-it's-it's going down!
Dory: Hmm. Are you sure about that?
Marlin: Look! Already it's half-empty.
Dory: Hmm… I'd say it's half-full.
Marlin: Stop that! It's half-empty!
4:58 PM UPDATE – YES, just saw the intro – says All the shorts will air within FINDING NEMO!!
All four Mater Tall Tales are available online at the Disney UK site – LINK & POST HERE.
And of course, the CARS of Tokyo Mater … coming as diecasts in 2010 … Preview 1 and Preview 2 …
Thanks JestrJef for heads up.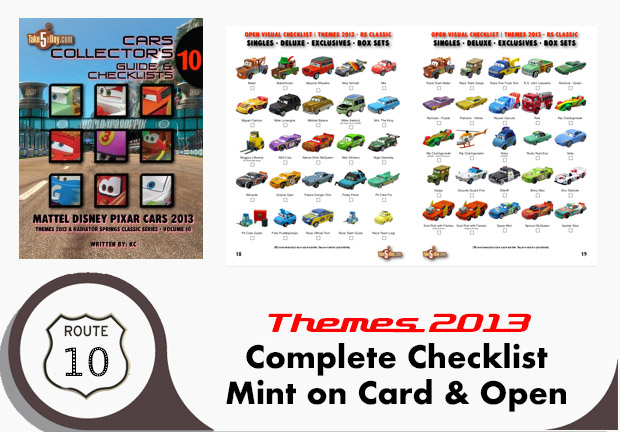 metroxing

6 June 2009

Advertising, collecting, diecast, Film, Internet, Marketing, Mattel Disney Pixar CARS, Retail, Toys, TV


22 Comments