Home
»
Advertising
,
collecting
,
diecast
,
Film
,
Marketing
,
Mattel Disney Pixar CARS
,
Retail
,
Toys
,
TV
Mattel Disney Pixar Diecast CARS: Tokyo Mater CARS … Not Until 2010
While we will start to get the Mater Tall Tales CARS this year – coming in a couple months? Tokyo Mater CARS won't be here until 2010.
We will get them in this order: Rescue Squad Mater, & Mater the Greater definitely in 2009 & maybe El Materdor also in 2009.
So, we have a while to wait until we get an actual list of Tokyo Mater CARS coming but we can take some guesses – some are pretty safe bets, some are likely, some probable and others might be long shots but hey, they still have to fill up 2010 until CARS arrives in 2011 🙂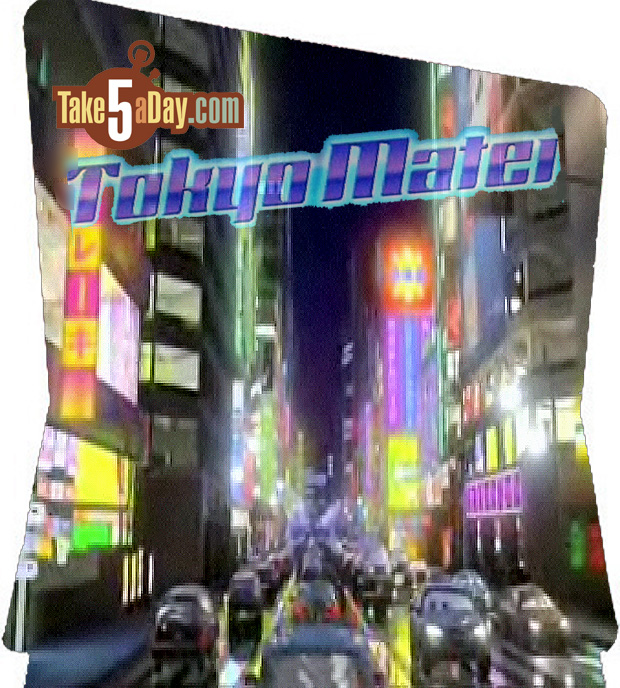 And keep in mind the CARS TOONS lineup has singles, megasize (oversized packaging) and 4-CAR box sets as of now so …
Top of the List …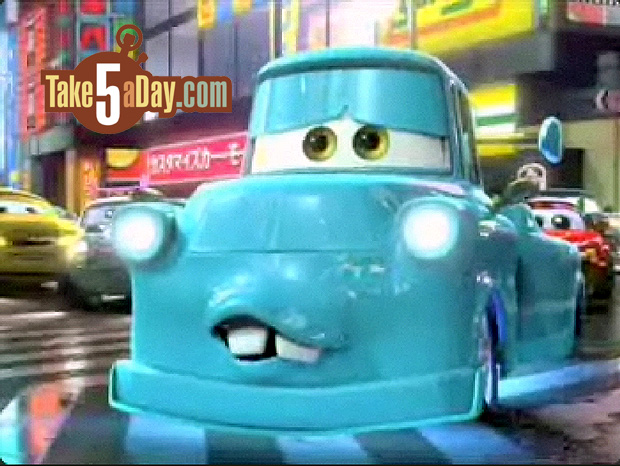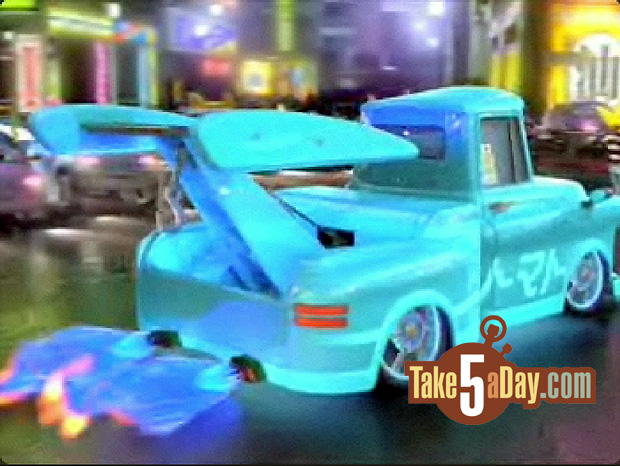 Obviously we will get a Tuner Mater but maybe we'll get a Mater with blue flames or with glow luminescent paint?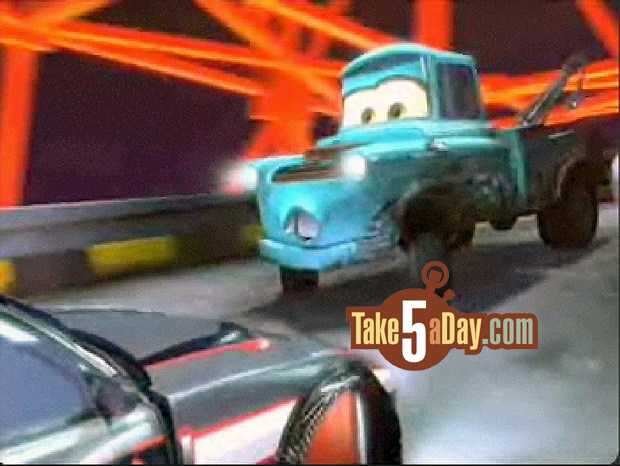 "Damaged" (no hood) Dirty Mater also?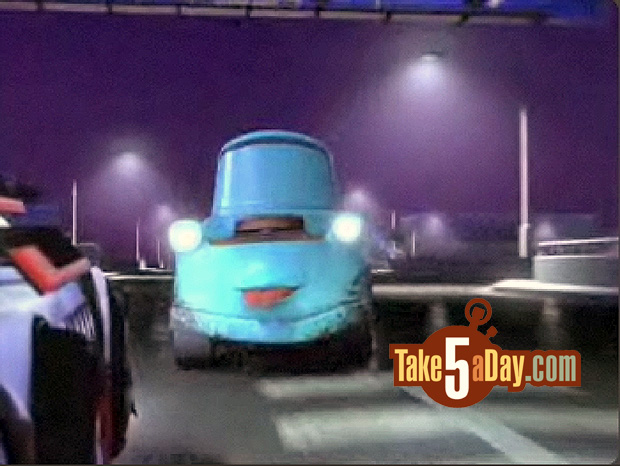 Tongue Mater?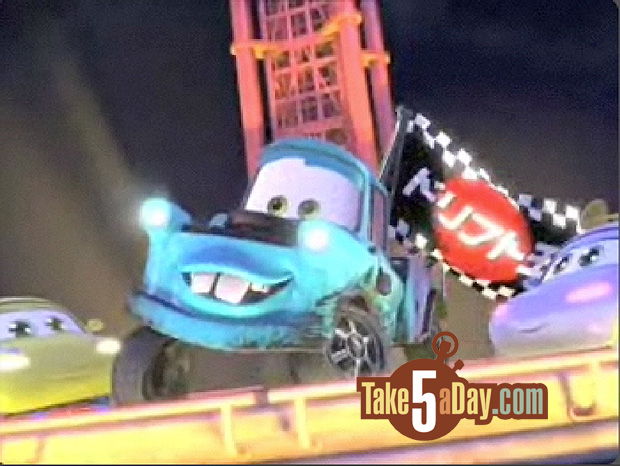 A box set with a flag & two race girls?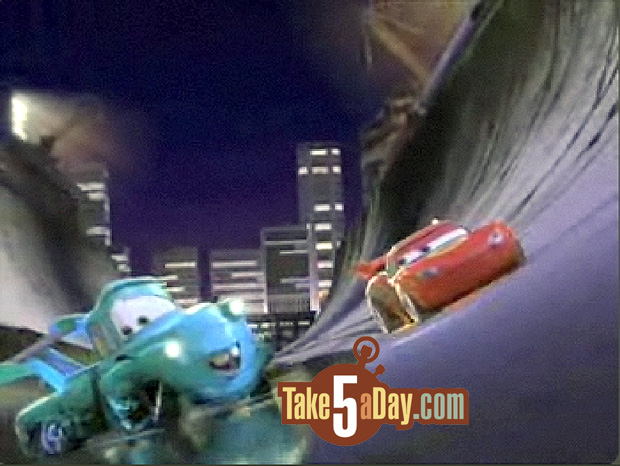 Dirty Tuner Mater & Dirty Dragon McQueen are obvious ones …
Speaking of McQueen …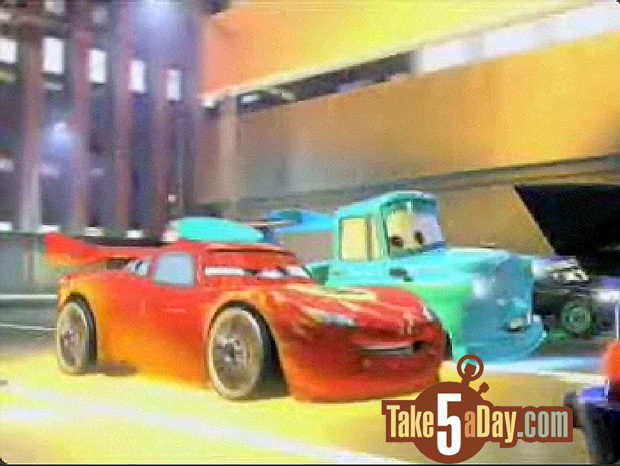 Spoiler McQueen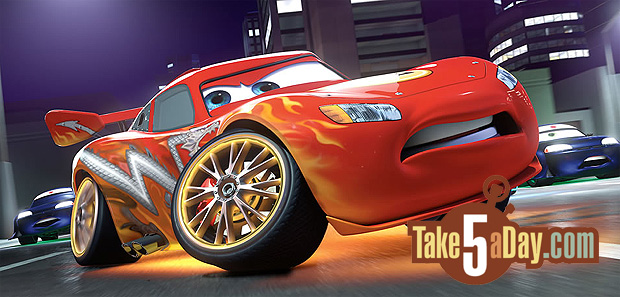 Dragon McQueen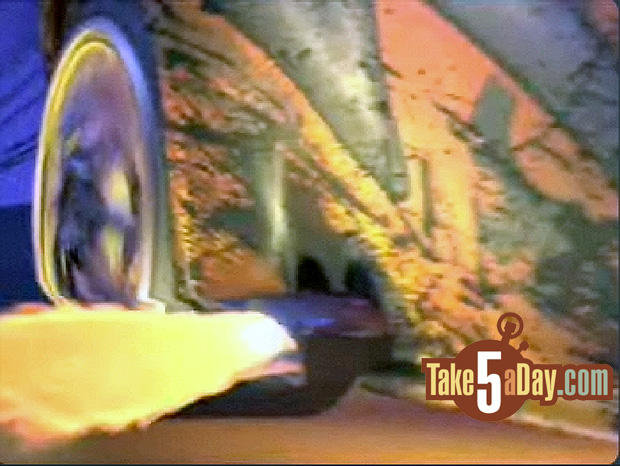 Flames McQueen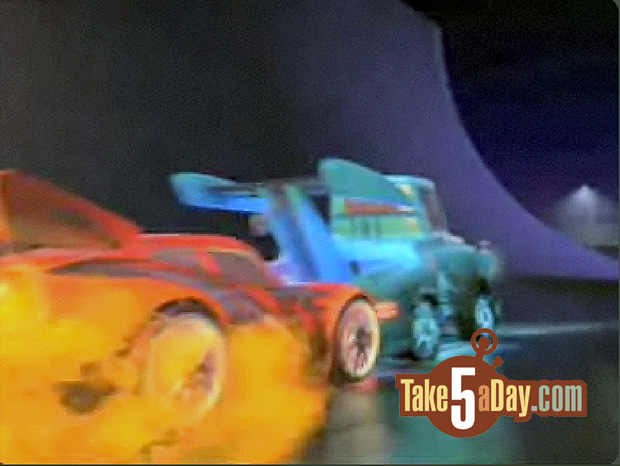 Burning Up the Night McQueen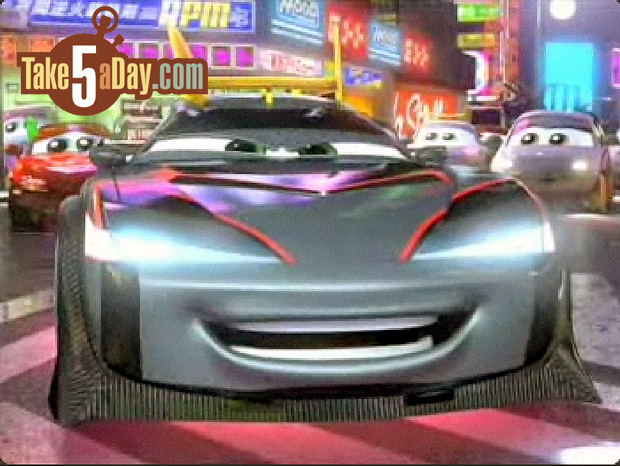 Tokyo Tuner Boost …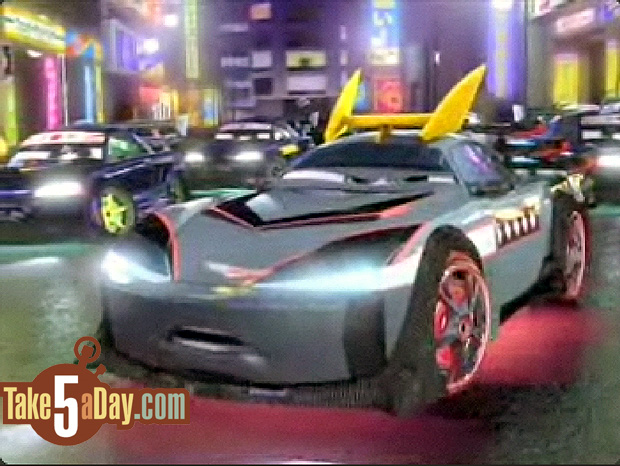 We want ALL the details 🙂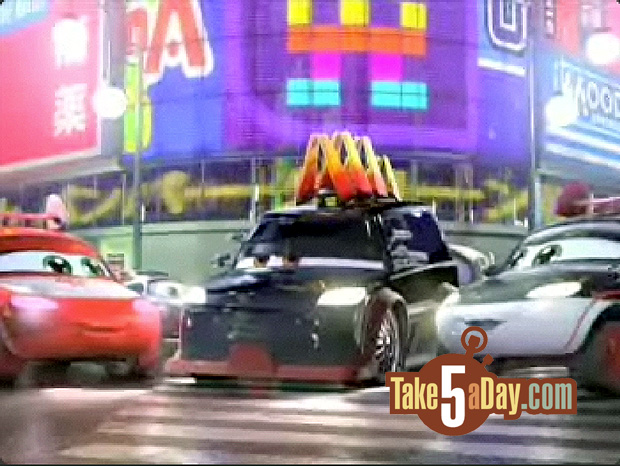 Toyko Tuner DJ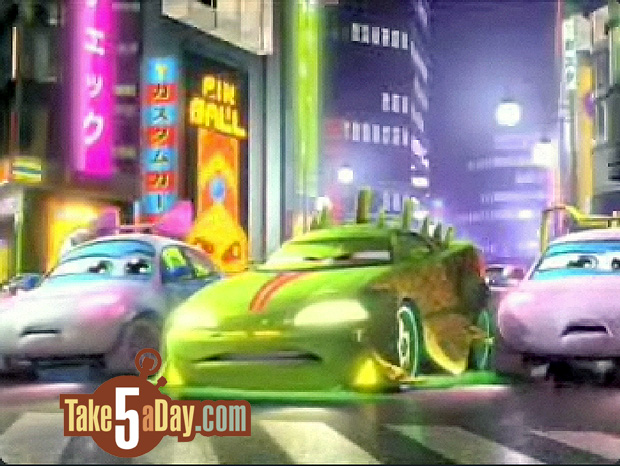 Tokyo Tuner Wingo.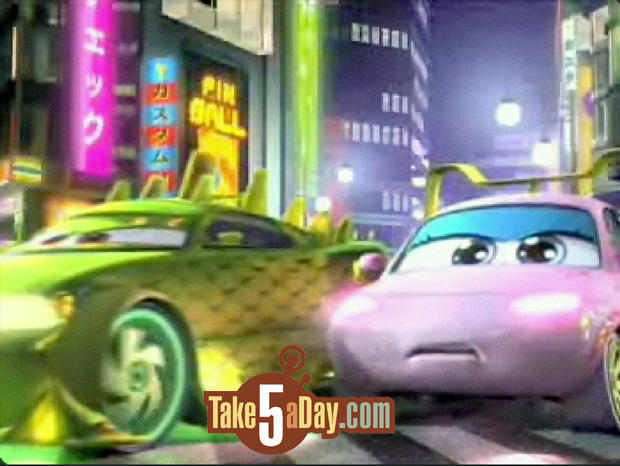 Don't forget his scales motif … or is that the Louis Vuitton look? 🙂
We also wouldn't mind a Chuki with spoiler …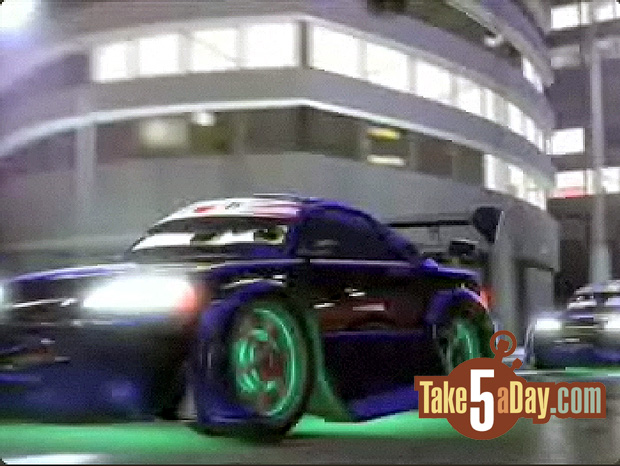 Ninjas could be a modified Wingo (though is Wingo a Nissan Silvia?) Ninjas a Mitsubishi Lancer EVO? … or about 20 other possible tuners?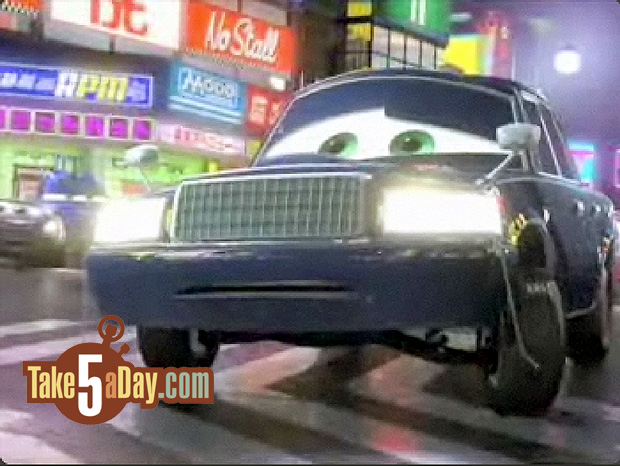 Probably a Toyota Century? But yea, Mattel could easily cheat by reusing Chuck Manifold and adding the Japanese hood mounted mirrors … curb feelers, probably not …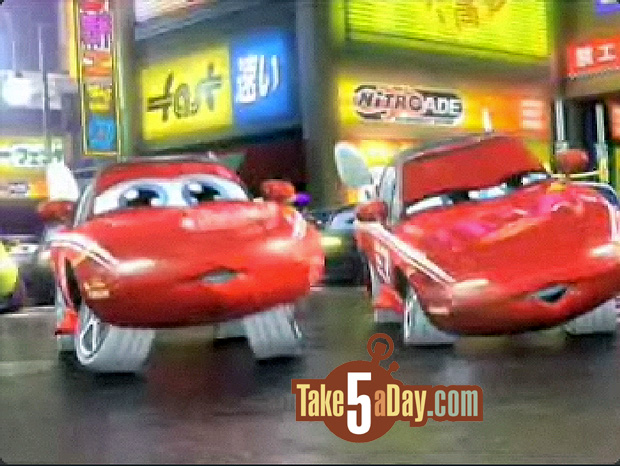 Red Mia & Tia with white wheels and white spoiler …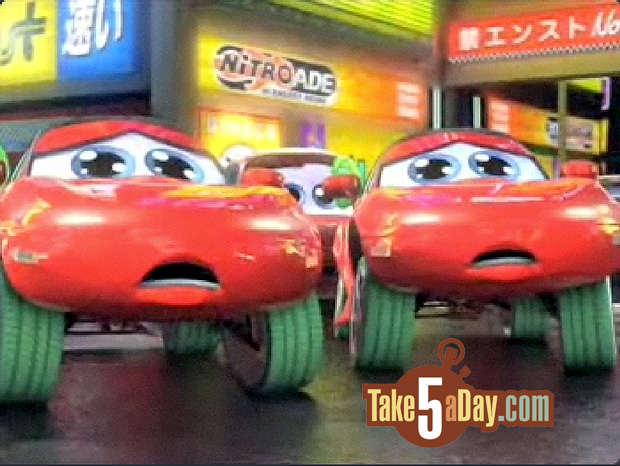 Mia & Tia in Green wheels and green spoilers.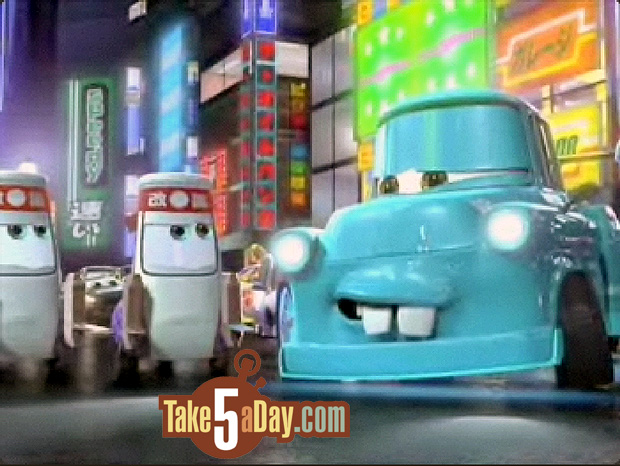 And of course, the Pitty's.
These are the most obvious ones that will see a release …
We'll probably see the cop CAR also but they might need to license that one? My guess is it's a Toyota Crown?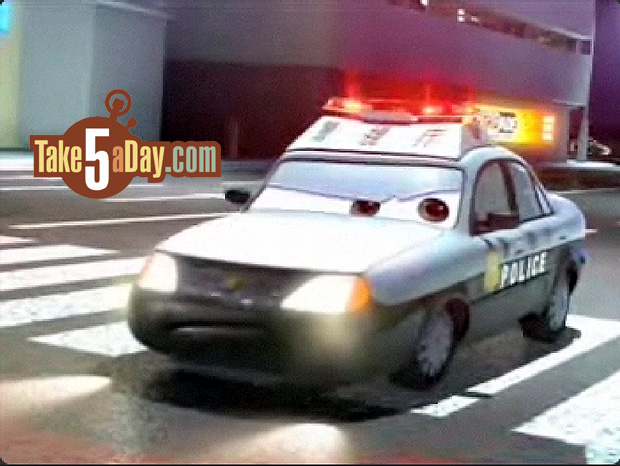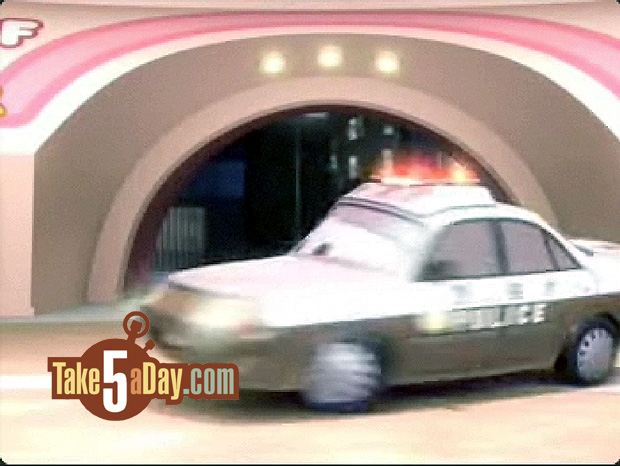 *NOTE – any product names I've listed above are names I made up. There is no official list or names yet.
Part II to follow later today …
TIZMANIAN PS:  I grabbed one other shot of Tokyo Mater from the short as well here: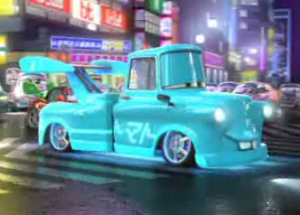 Sweet!!!


metroxing

13 April 2009

Advertising, collecting, diecast, Film, Marketing, Mattel Disney Pixar CARS, Retail, Toys, TV


46 Comments