Home
»
Advertising
,
collecting
,
diecast
,
Film
,
Internet
,
Marketing
,
Mattel Disney Pixar CARS
,
Retail
,
Toys
,
TV
Mattel Disney Pixar Diecast CARS: Kmart CARS CASE K Shipping …
According to Mr. Dev Mukherjee, SVP & President Toys & Seasonal Business Unit, it look like CARS CASE K will start leave their warehouses starting Friday, June 19, 2009. Presuming those who paid for overnight shipping will start getting them Monday, June 22, 2009. Anything not shipped out on the 19th will ship on the 22nd. Of course, once your credit card gets charged, you will presumably also get an email and approximate arrival date.
Send unboxing pics! 🙂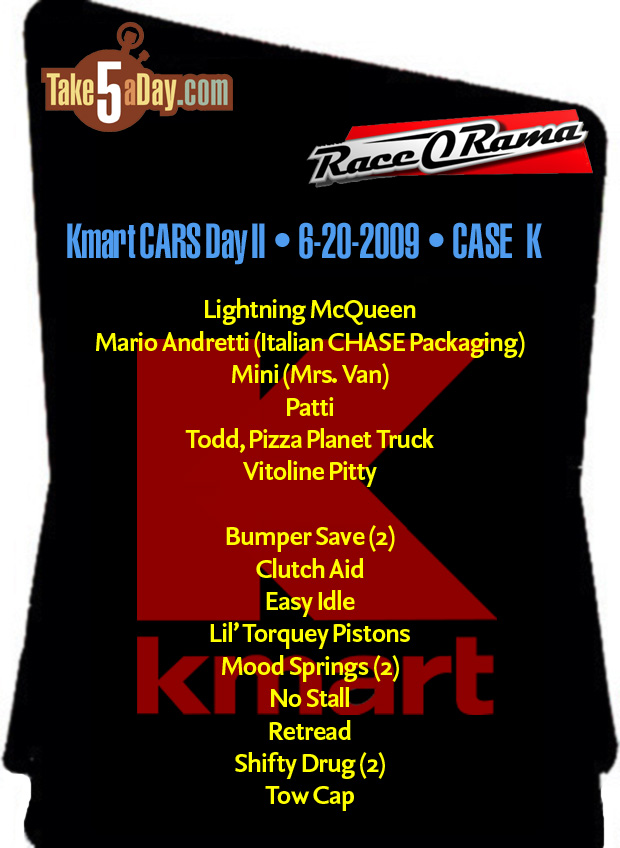 Thanks NascarBroncosFan, BMW, & Dev & Sears-Kmart Team for setting up a specific time for the second go around and for making it all happen. Now that we have the fire drill down, October (or September for CARS Day III) will a snap.Right? 🙂
Sorry we at Take5 had to spend the last selling day wrestling with our PHP code 🙁 … this interweb thing is harder than $.99 gator jerky at the $.99 Store on a cold day.
Or maybe it's Mr. 1,000-refresh-clicks-in-9-seconds – which one of youse is it? 🙂
Of course for those that missed out on the pre-sale or prefer a more hands-on experience*
Don't forget in two weeks, Kmart CARS Day II starts at 11AM …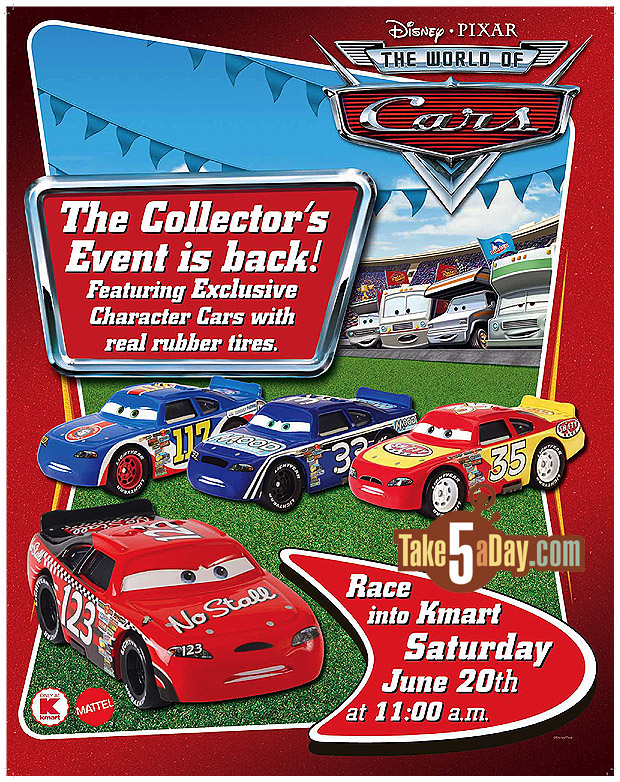 * Hands-on at Kmart is restricted to a select few parts of yourself and CARS cards that no one else is touching at the exact same time. Please refrain from being too handsy 🙂
Here is a handy dandy chart you can drag off to print for yourself, friends, neighbors and loved ones who you are dropping off at at a Kmart with instructions you will be back in a few hours and they shoud be laden down with the following CARS …
For those who purchased an entire case the past few days and want to complete a second set, your checklist is at the top. For those who are starting in-store, the complete Piston Cup racers with "rubber" tires list is at the bottom … along with any of the non-Piston non-rubber tire CARS you might still want-need-dream about.
Have fun and good luck!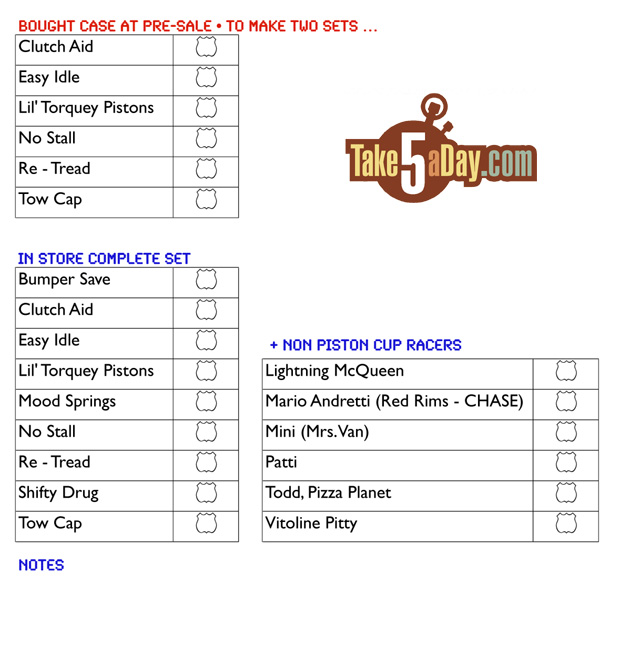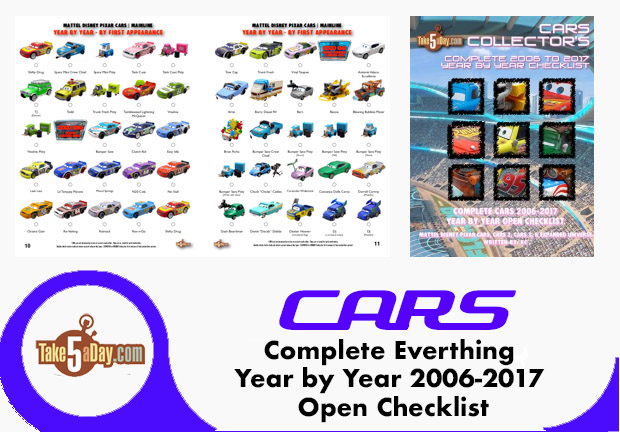 metroxing

6 June 2009

Advertising, collecting, diecast, Film, Internet, Marketing, Mattel Disney Pixar CARS, Retail, Toys, TV


48 Comments