Home
»
Advertising
,
collecting
,
diecast
,
Film
,
Marketing
,
Mattel Disney Pixar CARS
,
Retail
,
Toys
,
TV
Mattel Disney Pixar Diecast CARS: Tokyo Mater CARS … Part II
While we will start to get the Mater Tall Tales CARS this year – coming in a couple months? Tokyo Mater CARS won't be here until 2010.
We will get them in this order: Rescue Squad Mater, & Mater the Greater definitely in 2009 & maybe El Materdor also in 2009.
So, we have a while to wait until we get an actual list of Tokyo Mater CARS coming but we can take some guesses – some are pretty safe bets, some are likely, some probable and others might be long shots but hey, they still have to fill up 2010 until CARS arrives in 2011 🙂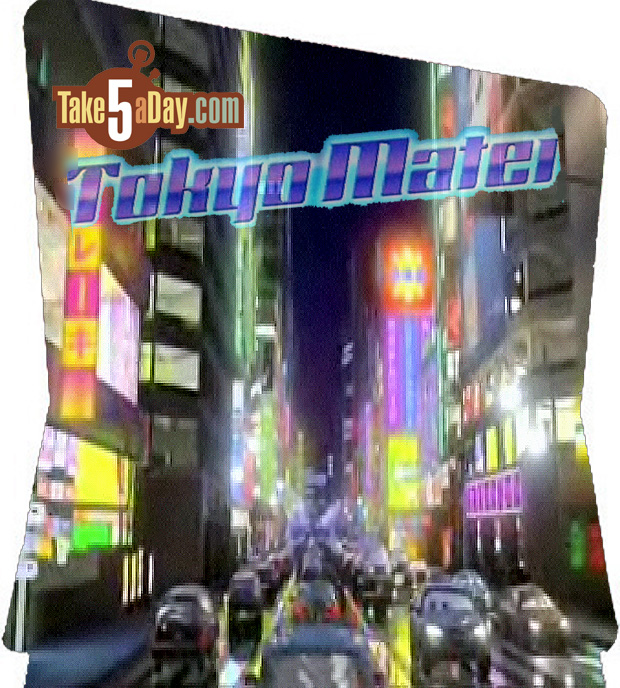 The "SURE BETS" were in our PART I of our post – here are the less certain ones and possible reasons …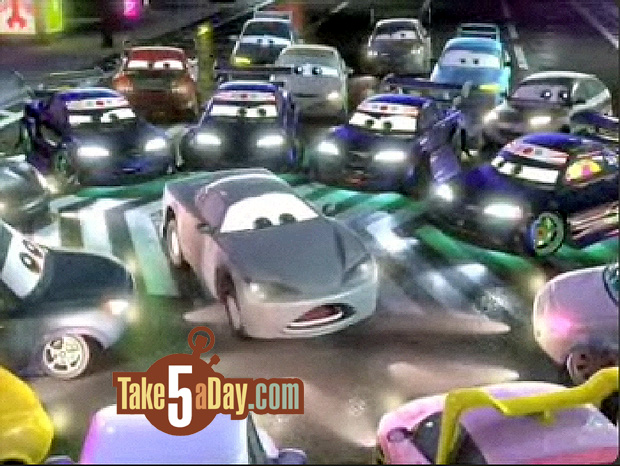 We could get a "stock" Boost which is probably a Nissan GTR??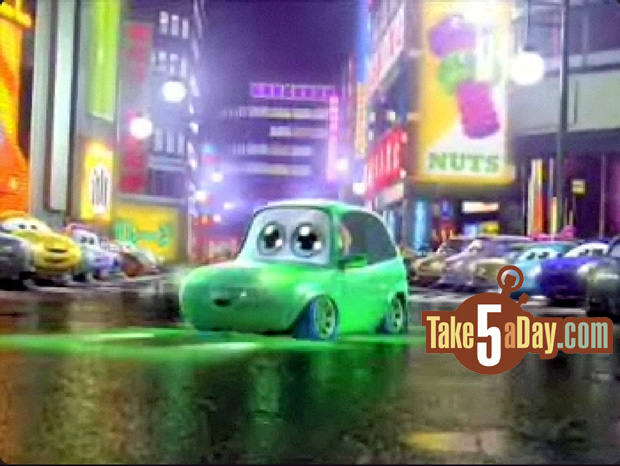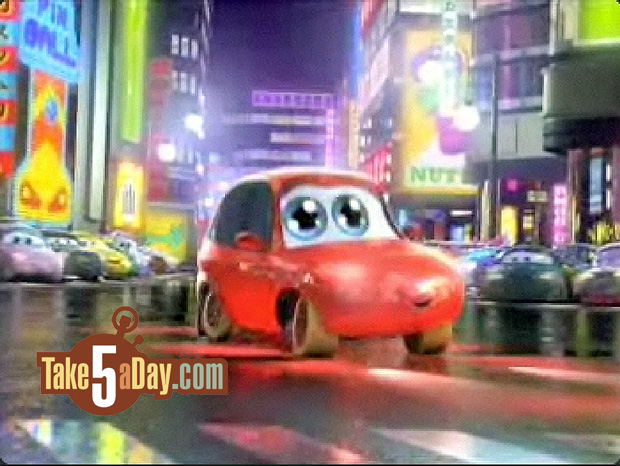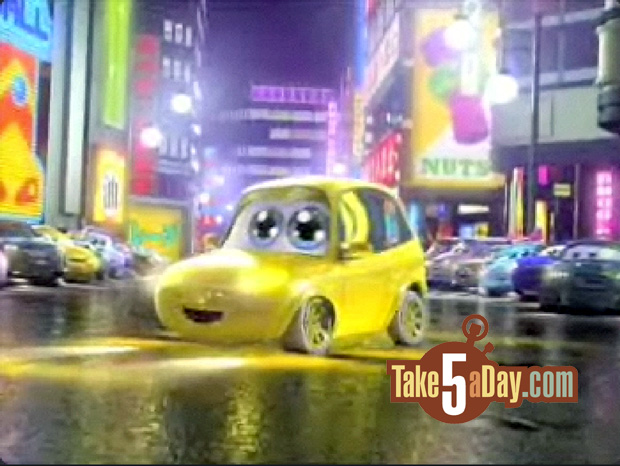 While it's unlikely we see the Red, Green & Yellow Chuki's as singles – they would be a nice box set with Tuner Mater or Tuner Boost.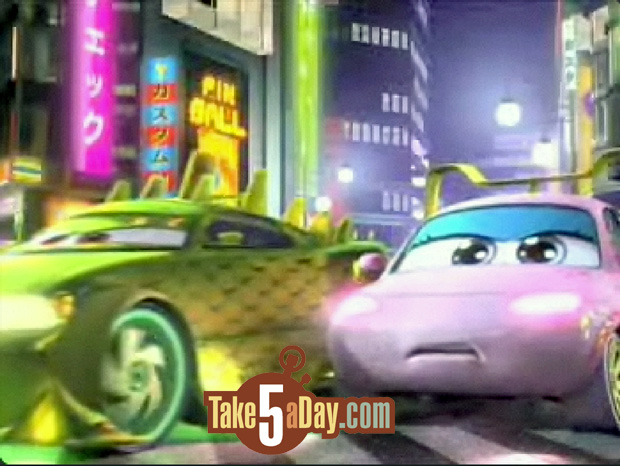 There are also a couple pink Chuki's with spoilers … probably not real high on the list of releases but box sets?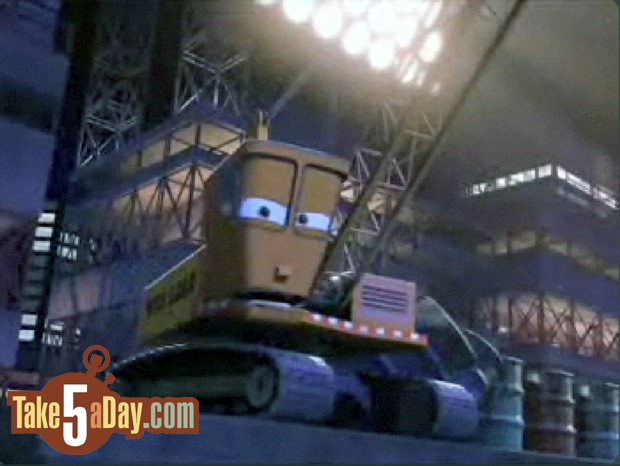 Crane is just too big to fit into any current packaging yet …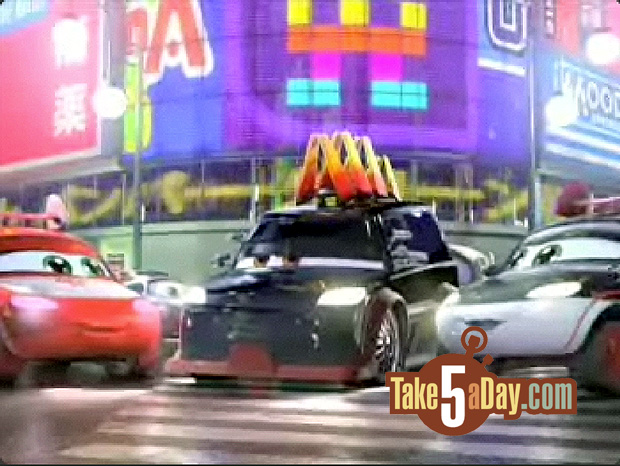 Tuner DJ's gal pals – Mia/Tia Miata variants?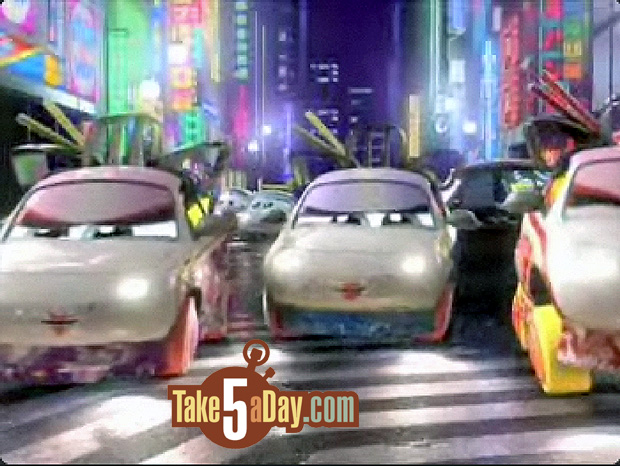 The "Geisha Girls" look like they could be "Andrea's" (?) but they are pretty elaborate repaints with lots of deco and "geisha" hair … and of course, WE want them but it's doubtful a retailer would understand these … they would have to be some special box set with Tuner Mater … and of course, done up right – San Diego Comic Con 2010? Or if Matty would ever wake up …
There is a LAVENDER one with pink tires, a PURPLE one with pink tires and a PINK one with yellow tires. Yea, baby …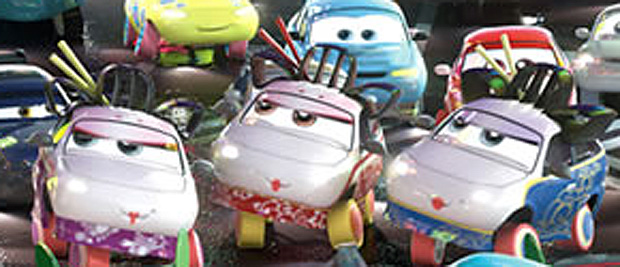 No packaging yet for a ship lineup … maybe a carrying case?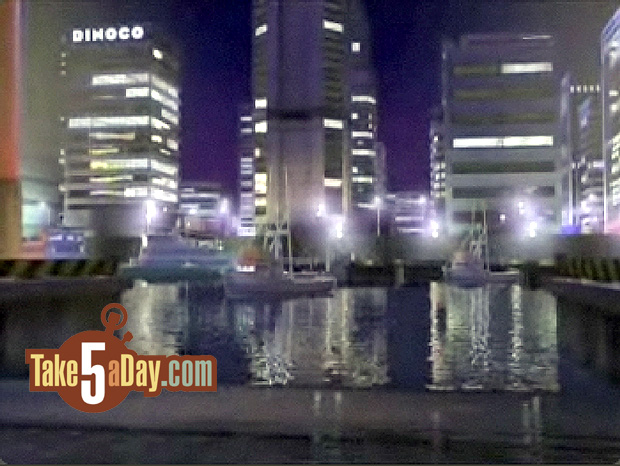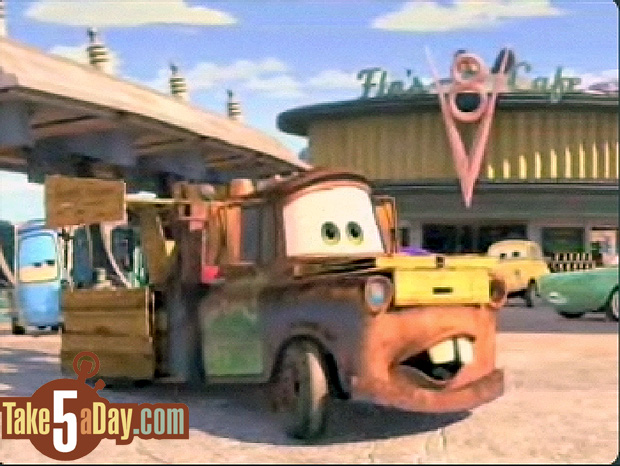 Would you buy a wooden Mater? :-0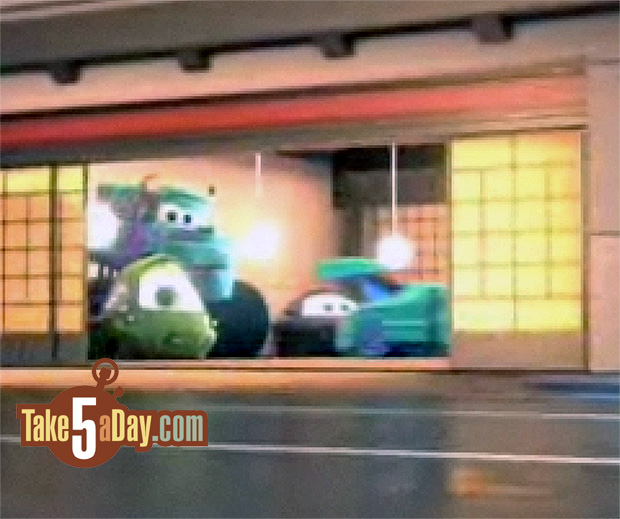 CONFIRMATION of the proper scale of Mike & Sully … Clearly Sully should be about the height of Dustin Mellows …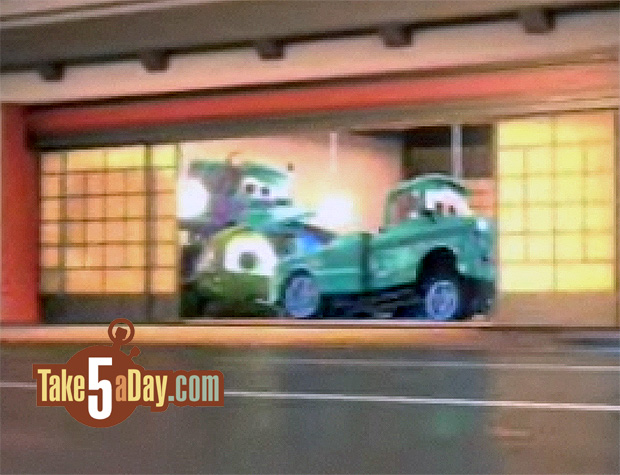 Yea, the odds are pretty slim that a larger sculpt of Sully would be done but hey, you never know now that there is a Monsters, Inc. 2 coming …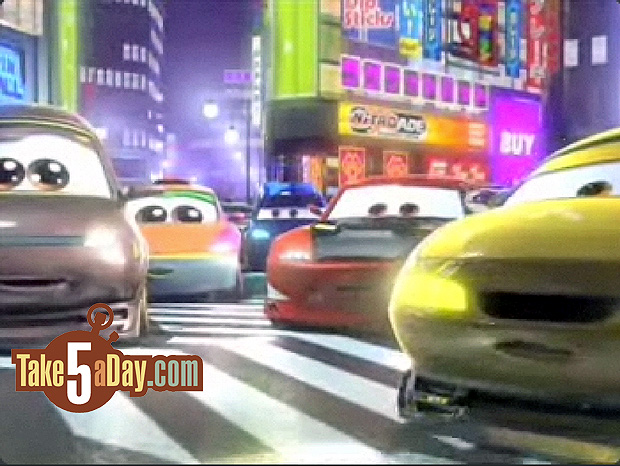 And some background CARS … bring 'em on!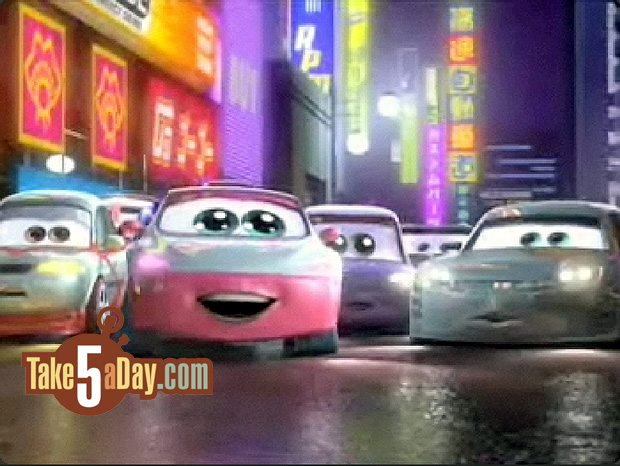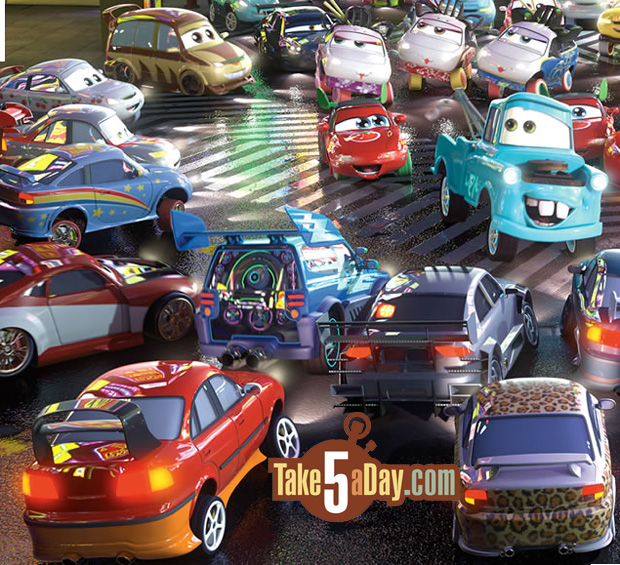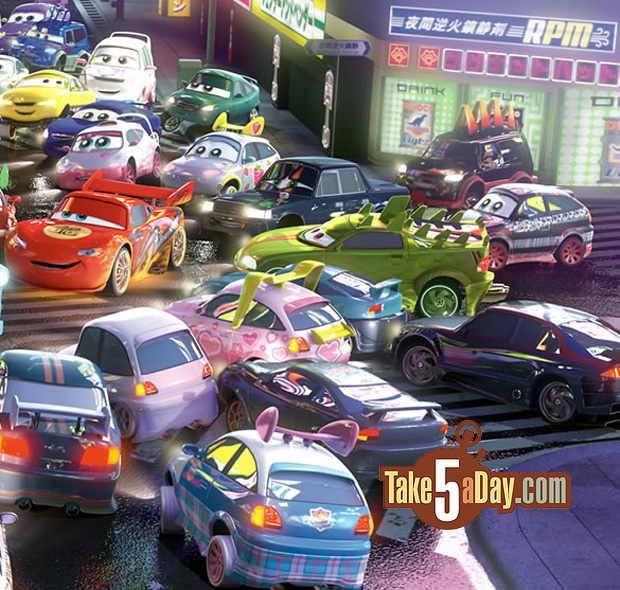 So, I'd like to re-create this scene in my house … Tuner Speedway of the East playset?



metroxing

13 April 2009

Advertising, collecting, diecast, Film, Marketing, Mattel Disney Pixar CARS, Retail, Toys, TV


46 Comments