Home
»
Advertising
,
collecting
,
diecast
,
Film
,
Marketing
,
Mattel Disney Pixar CARS
,
Retail
,
Toys
,
TV
Mattel Disney Pixar Diecast CARS: How To Identify Your Walmart
Sure, there is the giant sign out front that reads Walmart or Walmart SuperCenter and so forth but for CARS buyers, there are three different designations that you will need to identify what kind of Walmart you are in …
(and thank you Caitlin/FPG for the perfect renditions of the "different" WM logos … 🙂 )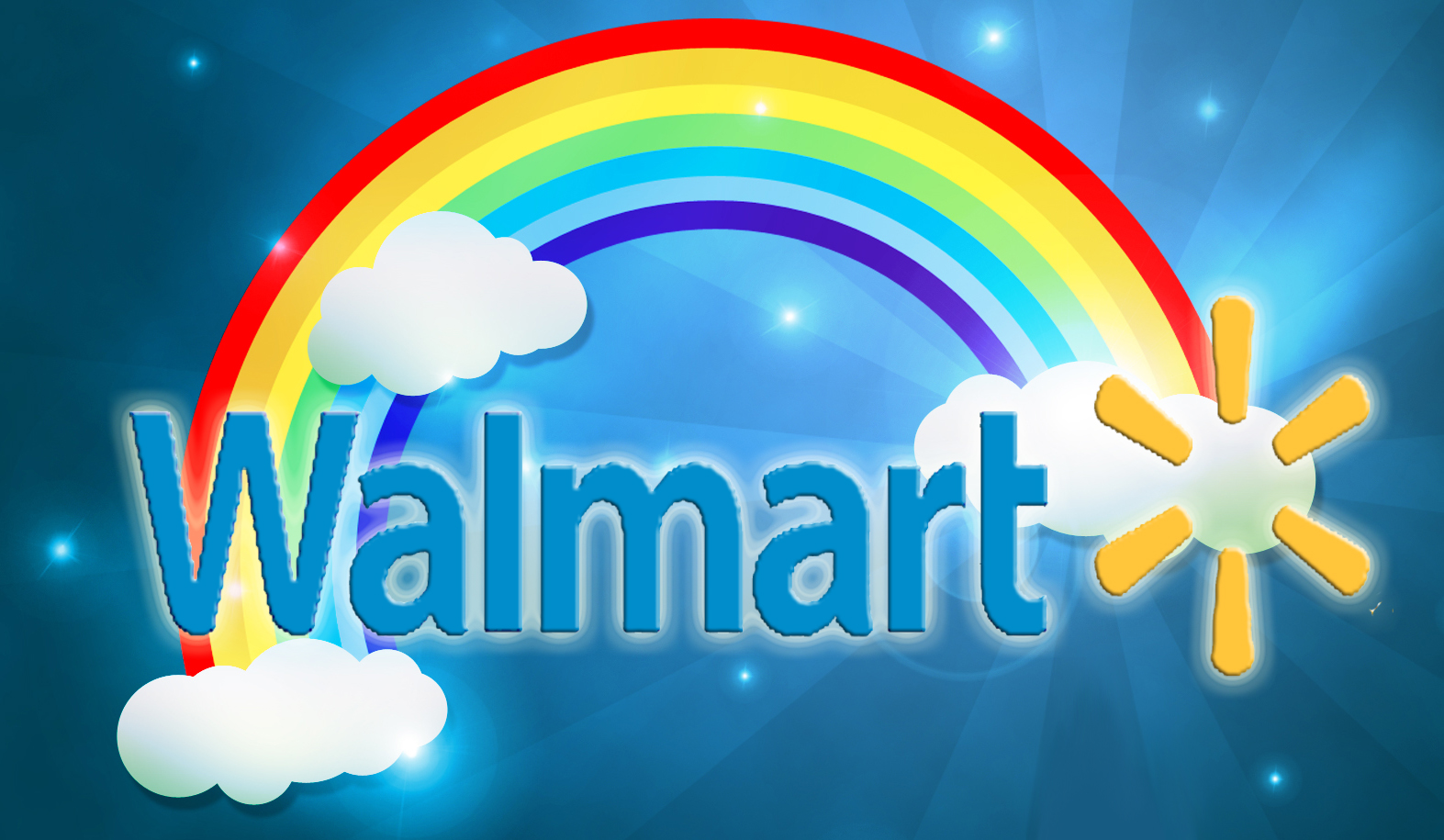 The rainbow connection Walmart where all is good. You are greeted with a friendly and hearty hello and the store shelves look something like …
Okay, you are unlikely to find the haulers right now but you find everything else right now and the haulers maybe as early as in another week or two? I know there aren't many Rainbow WM's but they are out there.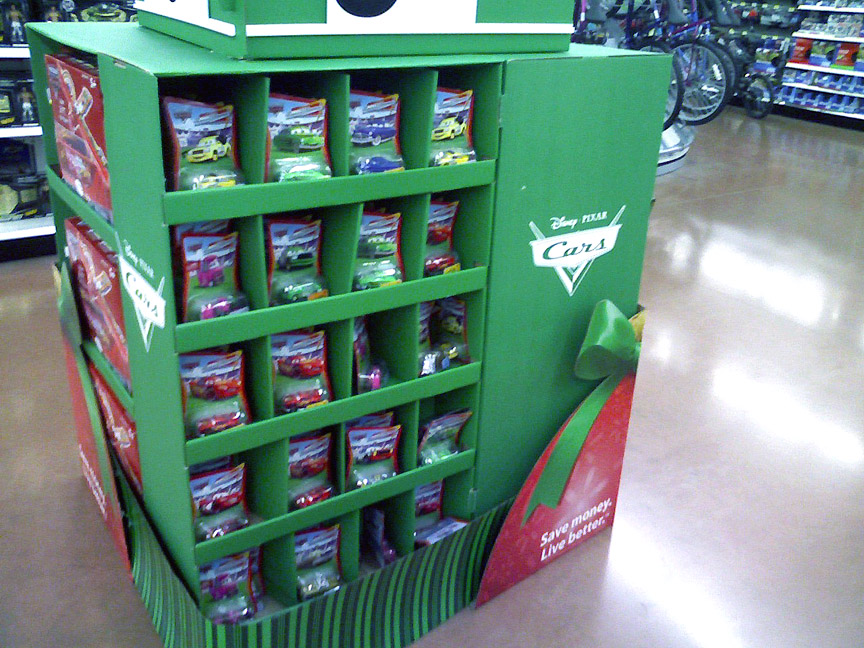 The next CARS pallet arriving will will contain the Collector's Guide (with Night Scope McQueen), the haulers, the Mini Fire Station playset and this new Tractor game-playset and maybe even the elusive mini's in motion trailers.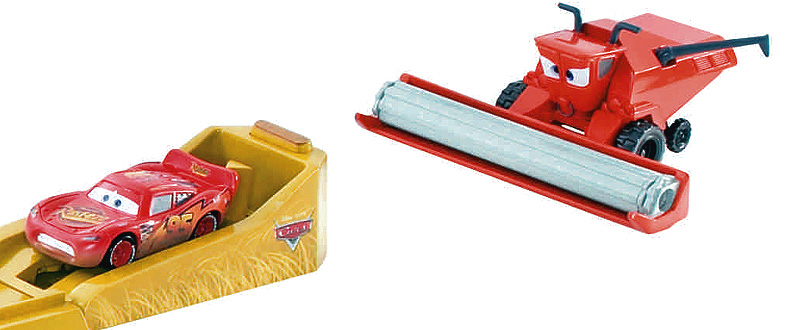 I now Frank is all plastic but I think this McQ is also all plastic also – not part of the 1:55 line …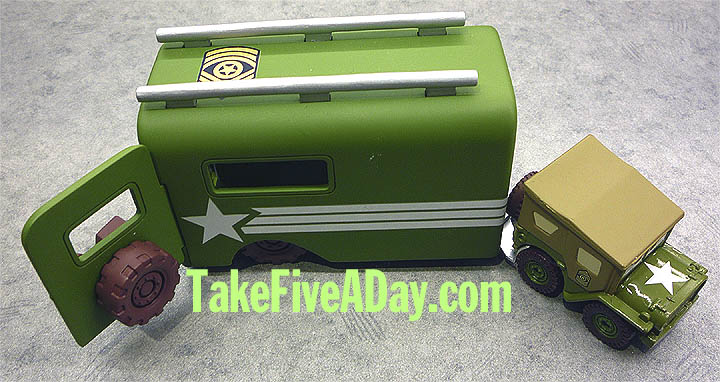 Could all this really be true? Hey, don't look at me, our WM is covered in tarps but there are WM's in the US where it's like Disneyland and Christmas morning all rolled into one.
For these WM's, they might put this pallet as soon as they get it which could be next week or the week after Christmas …
Or is this more like your WM?

Call it Pallets WM … They might get this pallet but it's not exactly in a place where you think it should be …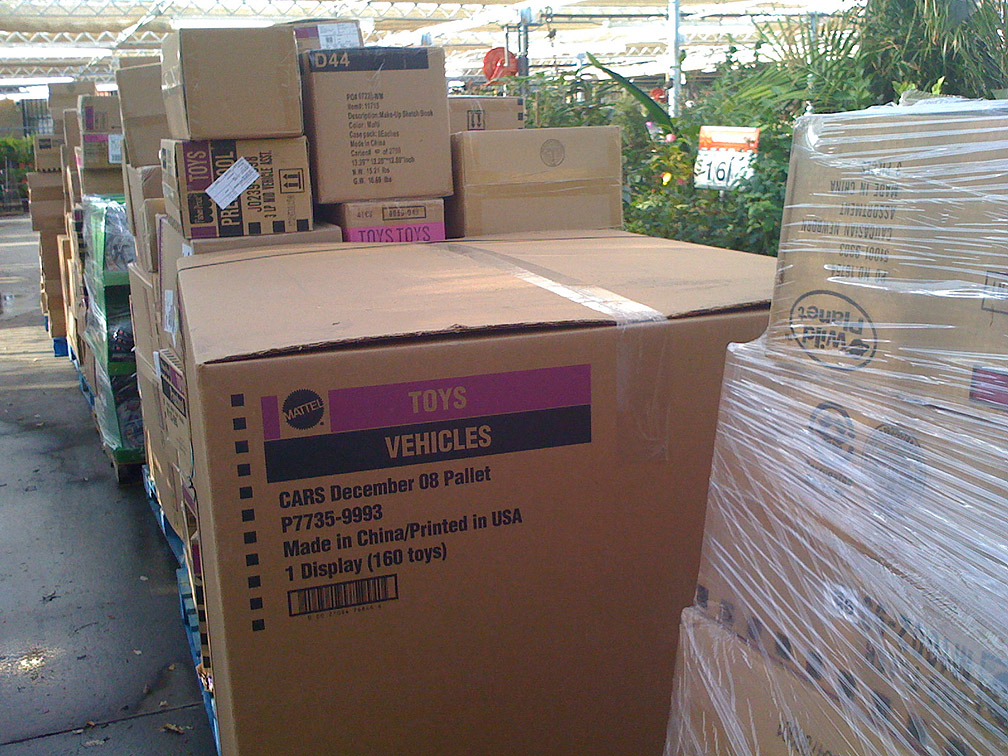 Because they might be busy with markdowns from December 26 to January 11th until the toys reset of January 12 so the next CARS pallet will get shoved to some corner until they clear out the clearance toys …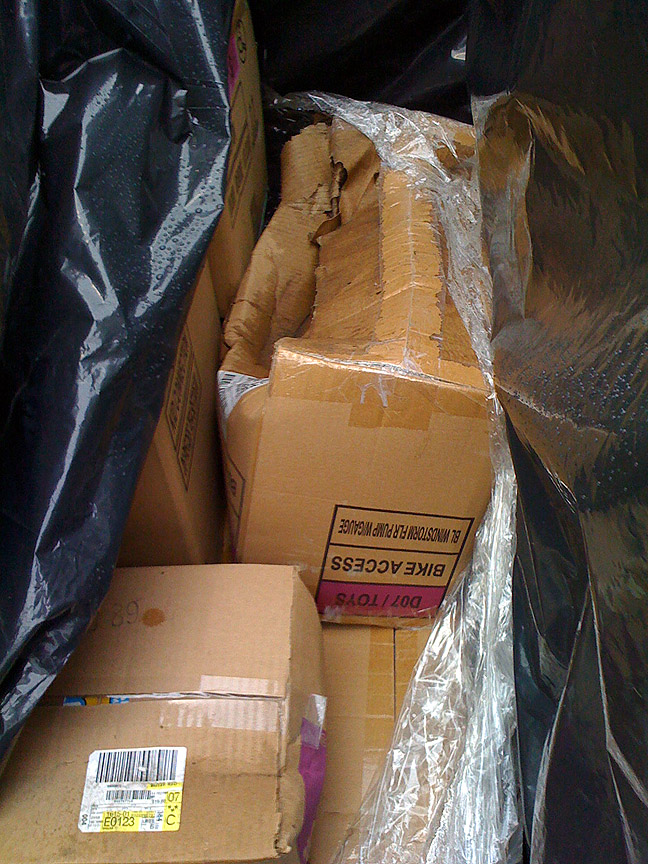 Or it could be thrown out in the mix. NO ONE knows. So, you will either find it soon, in four weeks or who knows … Welcome to Pallets Walmart. We just randomly drive a forklift and drop stuff off in a store – it could be what you're looking, it could be wet cardboard or it could be more boxes of TP … It's not just a guessing game, it's a guessing game whether it's a guessing game …
And of course, there's this Walmart, Birdseed Walmart …

The Walmart that thinks toys are for the birds and birdseed is like cooking oil.
No room to fit a pallet of CARS but toilet paper, we'll block the toys aisle, no one ever shops there …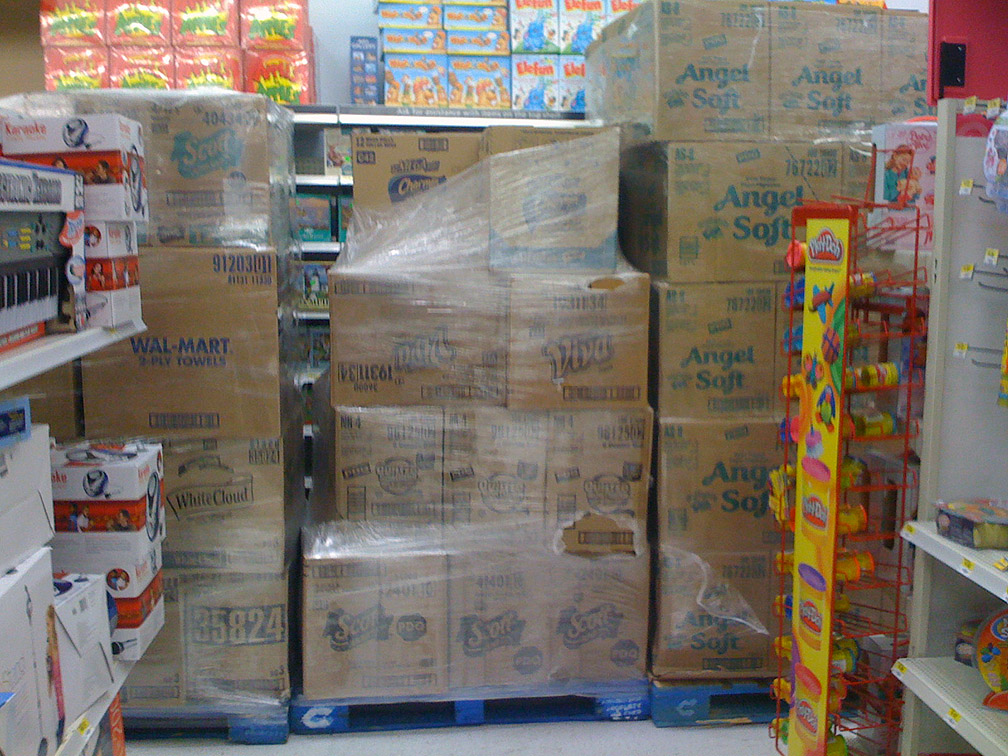 So, good luck in identifying your local WM …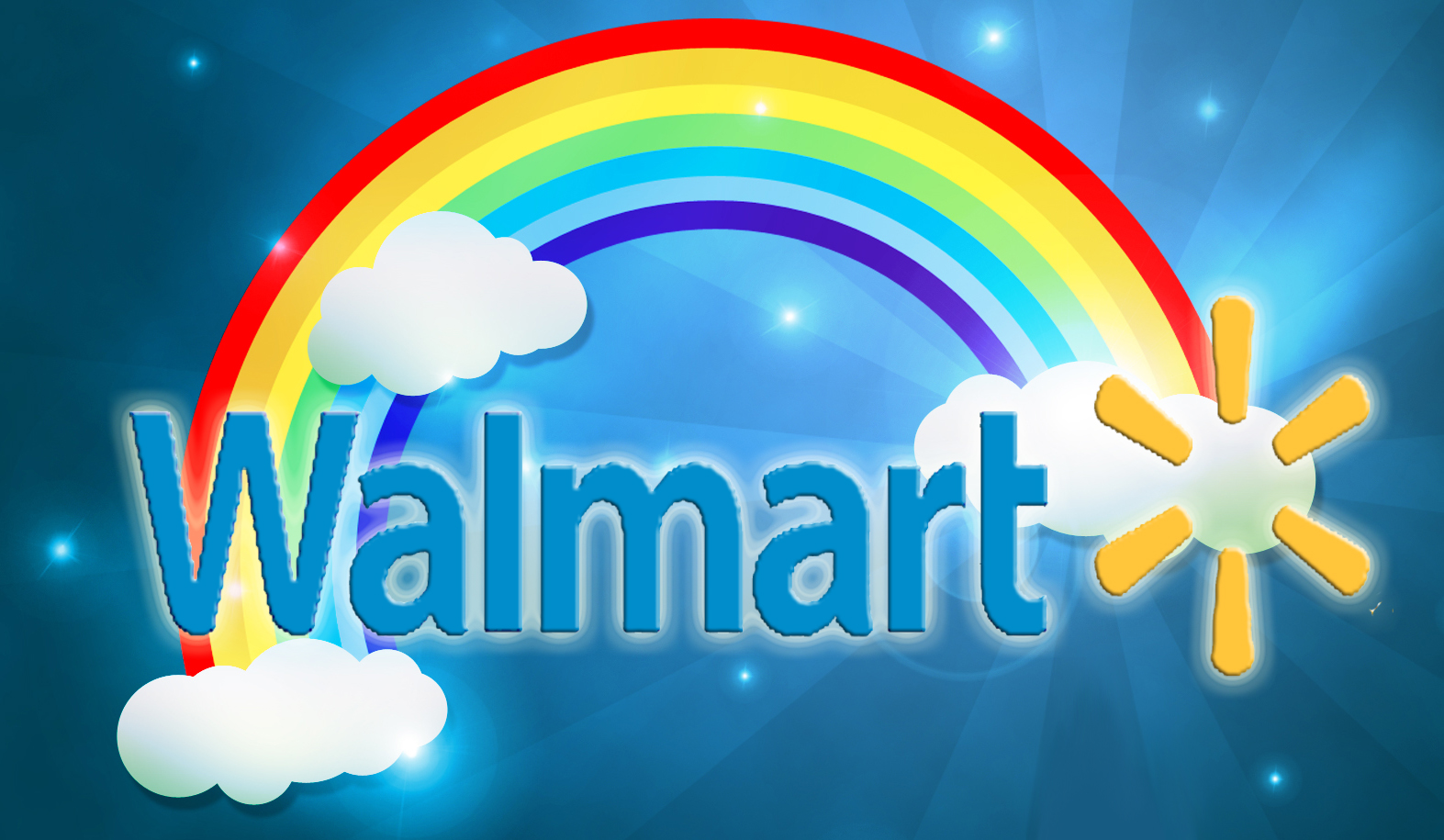 Is it a Rainbow Connection Walmart that makes you warm and fuzzy like hanging out with Kermit the Frog?

Is it like a Pallets Walmart?
… Where it's like it seems a Sam's Club manager has sabotaged a Costco by randomly placing pallets where-ever? Here today, gone to yarn tomorrow? It's on a pallet, it's on an endcap, it's in the back heap? Who knows?
Or is your WM a Birdseed Walmart?

Toys? What's that? We got birdseed and toilet paper.
It's a good thing this is the world's best retailer or we might really be in trouble …
(thanks for the great logos Caitlin/FPG – sadly realistic …).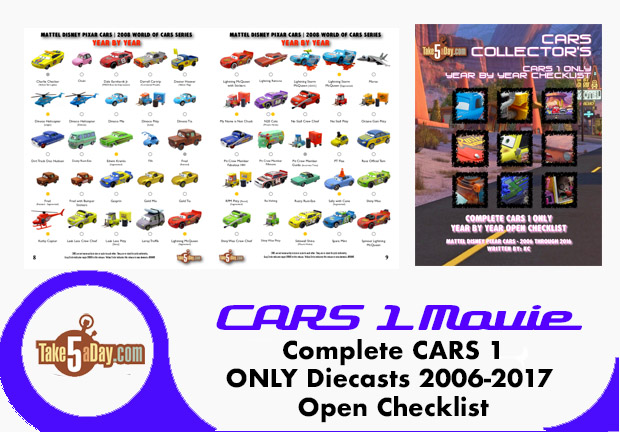 metroxing

17 December 2008

Advertising, collecting, diecast, Film, Marketing, Mattel Disney Pixar CARS, Retail, Toys, TV


No Comment