Home
»
Advertising
,
collecting
,
diecast
,
Film
,
Marketing
,
Mattel Disney Pixar CARS
,
Retail
,
Toys
,
TV
Mattel Disney Pixar Diecast CARS: This Just In – Rain Can Be Wet
It's too bad I don't access to a time lapse or live webcam of this WM storage foliage center …
Here was from last week …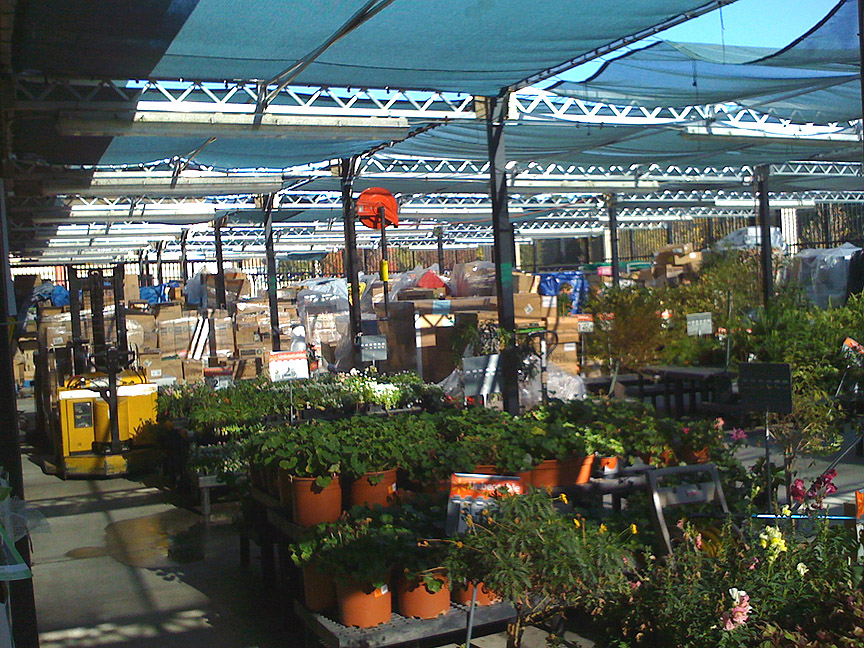 It was cold (well for California) …
Then this week, we got this thing that fell from the sky, it doesn't happen very often – I think we call it rain …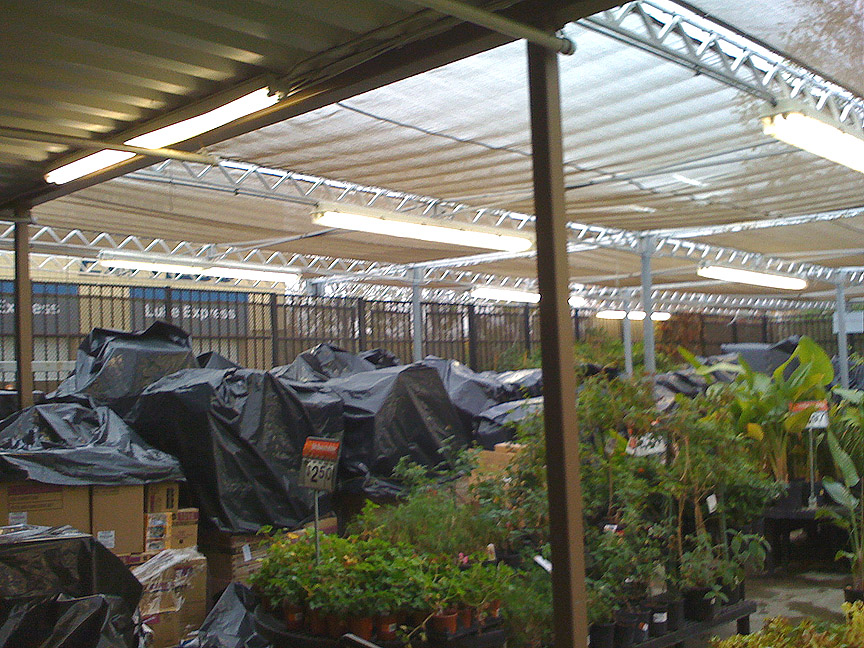 No point in moving merchandise inside when we can just put a tarp over it … though of course, this might be a new rain but driving rain is wet and I'm gonna go out on a limb and say that cardboard doesn't mix well with rain/water/the wet thing …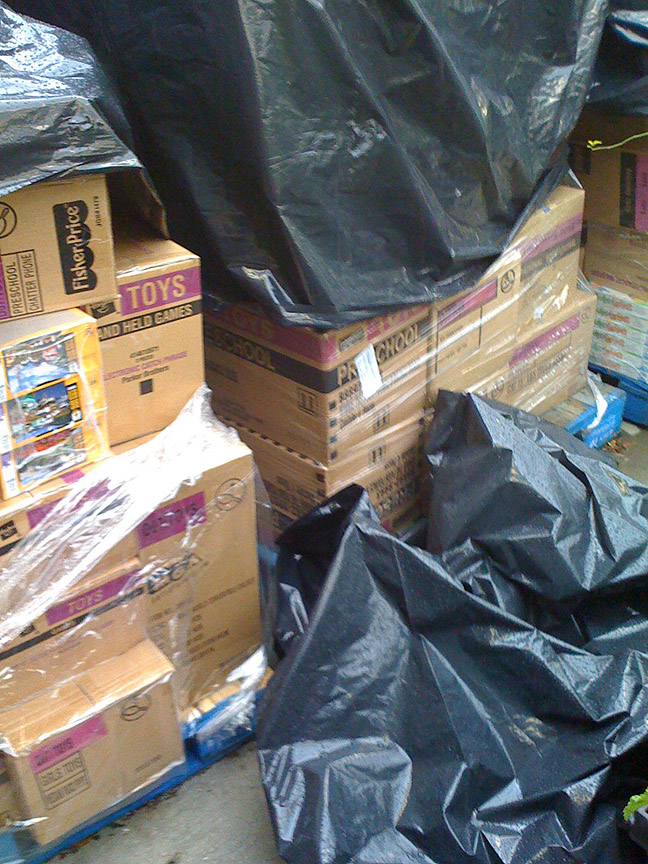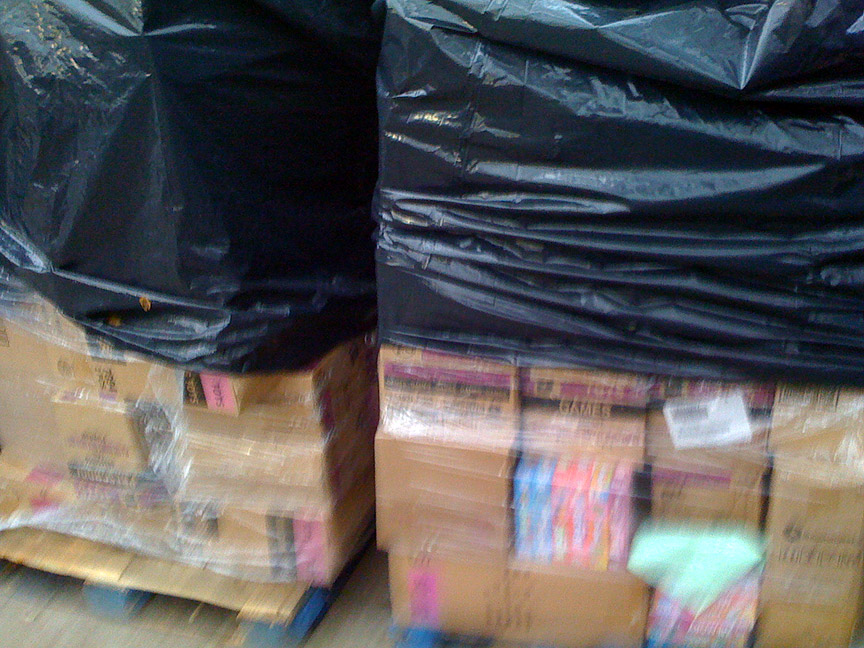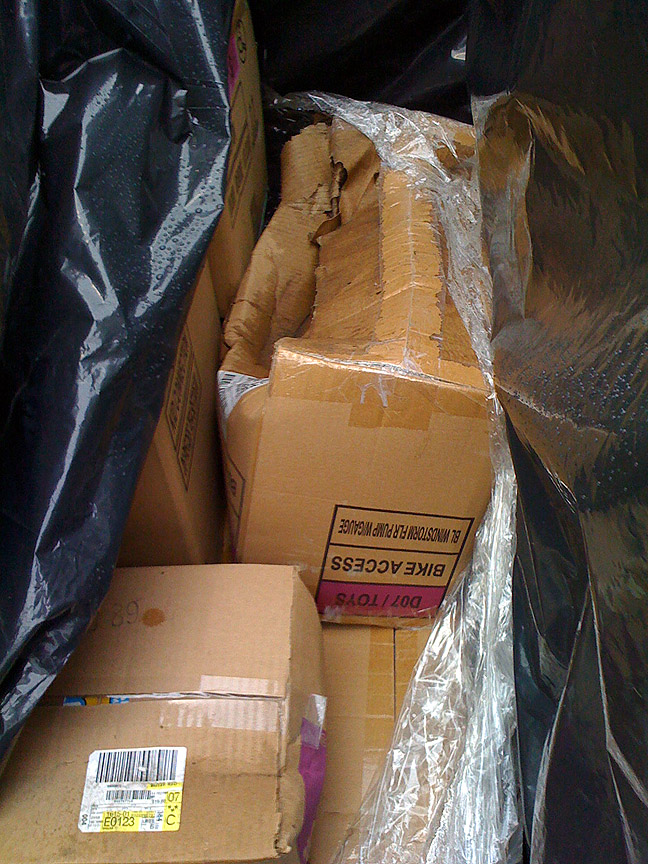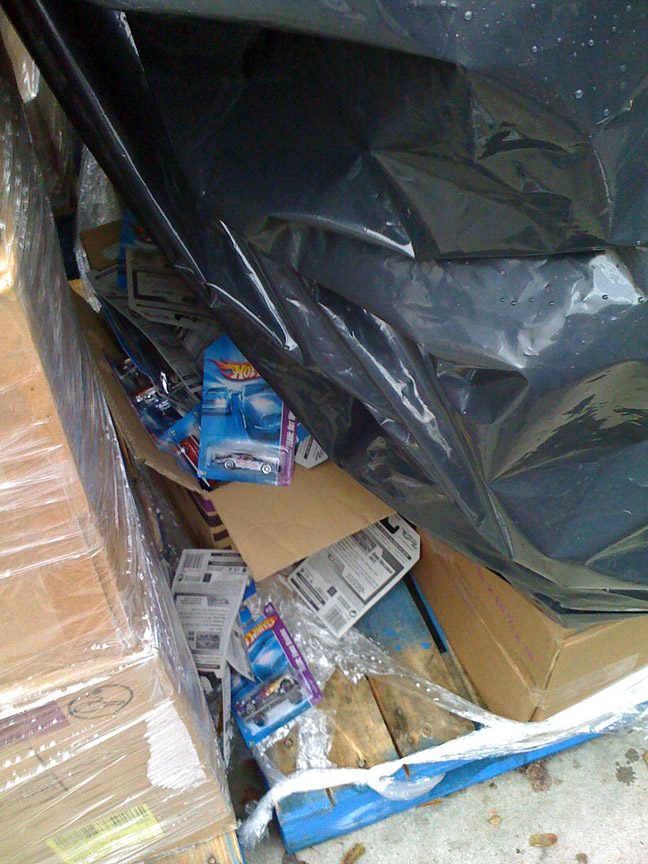 Some sort of burrowing animal seems to have gotten to these? Is it partial to the color green? 🙂
So, the CARS pallet is gone. I spotted the multiple of Mack Mega Playtown and 2 Tank Coat Pitty's so either they put a few things on the shelf or the pallet sold down in the two days I did not go and check into this WM.
There will be a toys clearance the likes in which we haven't see on December 26th.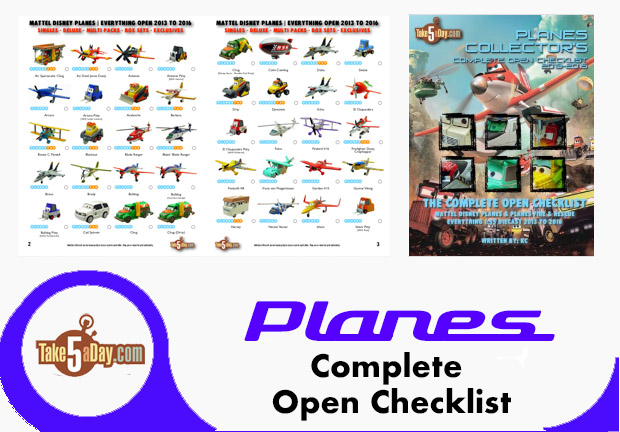 metroxing

17 December 2008

Advertising, collecting, diecast, Film, Marketing, Mattel Disney Pixar CARS, Retail, Toys, TV


22 Comments