Home
»
Advertising
,
Checklist
,
collecting
,
Film
,
Marketing
,
Mattel Disney Pixar CARS
,
Retail
,
Toys
,
TV
Mattel Pixar CARS: It's Frank But Still Not Diecast …
Frank has been one of the most sought after figures since the film & diecasts came out … of course, retailers don't get it – who would want a combine with a nose ring and eyes?
If it would please the court, I'd like to offer to the following rebuttal – d'uh.
So, we were forced to live with this Frank …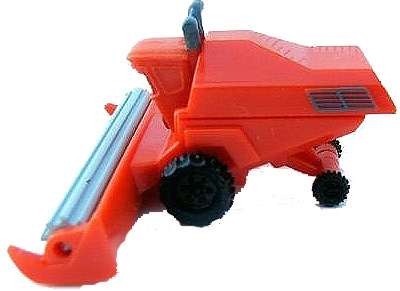 It's not bad …
… Until you realize it's about 1.5″ and is slightly larger than Chuki …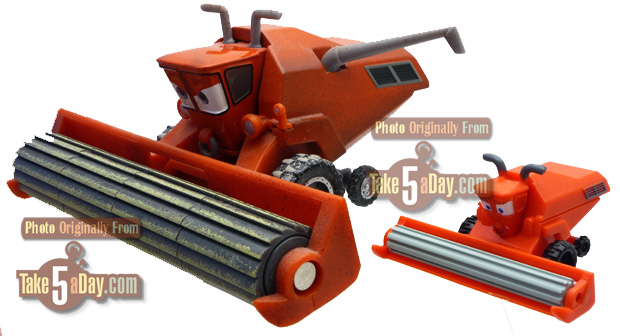 Here is Frank, the game pieces of the Tractor Tippin' Game next to Megasize/Deluxe Frank.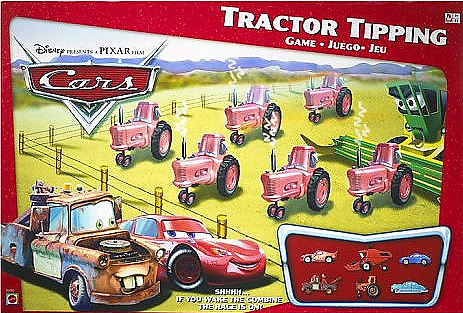 This is the old artwork to the Tractor Tipping Game …
Recently, we covered the MegaBlok's Frank release
… not bad and mostly in scale but of course, all plastic and a snap-together choice.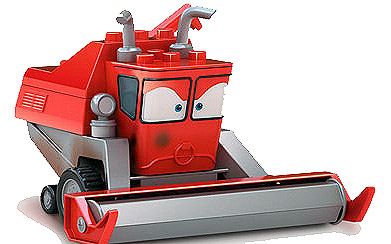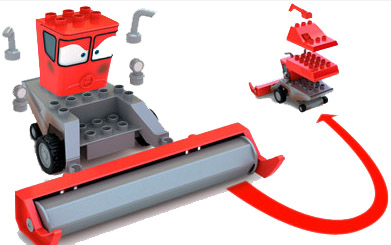 Well, sometimes progress is in small steps and today (well, not actually today as it's not actually out yet but close enough) … we are one evolution step closer … sure, another plastic Frank but with spinning blades and in quasi scale … still not diecast and not part of the 1:55 line but should hold you until 2009 when the diecast Frank comes …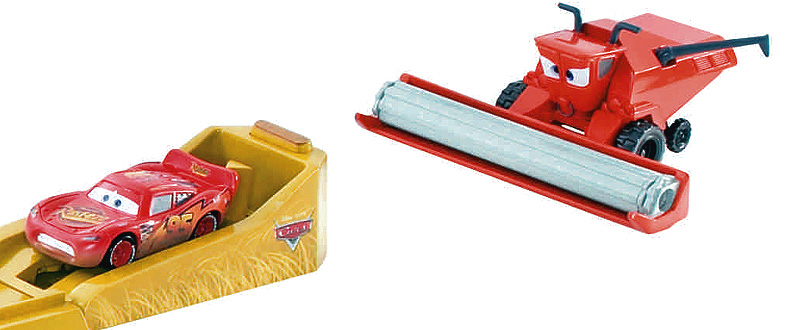 It's the forthcoming Tractor Tippin' Track Set …

Yes, and the included McQueen looks all plastic also … from what I gather, it's some sort of launcher – do the tractors actually attempt or impede McQueen or just part of the set piece? Hard to say … not exactly super dynamic as it looks and stands now but maybe I'm missing something … but for us Frank-wise, one step closer …
Yes, the rumor is that diecast Frank is finally coming in 2009 … not early 2009 … so don't hold your breath unless you mean that as a metaphor – then by all means …

metroxing

4 September 2008

Advertising, Checklist, collecting, Film, Marketing, Mattel Disney Pixar CARS, Retail, Toys, TV


No Comment