Home
»
Advertising
,
collecting
,
Design
,
diecast
,
Film
,
Marketing
,
Mattel Disney Pixar CARS
,
Religion
,
Retail
,
Toys
,
TV
,
Universe
Mattel Pixar Diecast CARS: Darth Mater CAAF Auction & What If?
Some official shots of Darth Mater … coming for the CAAF Dream Halloween auction on October 25, 2008.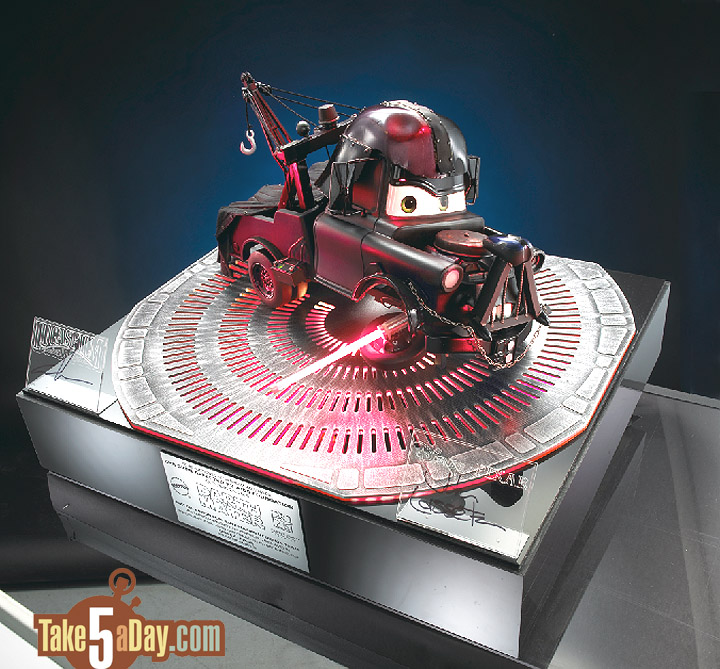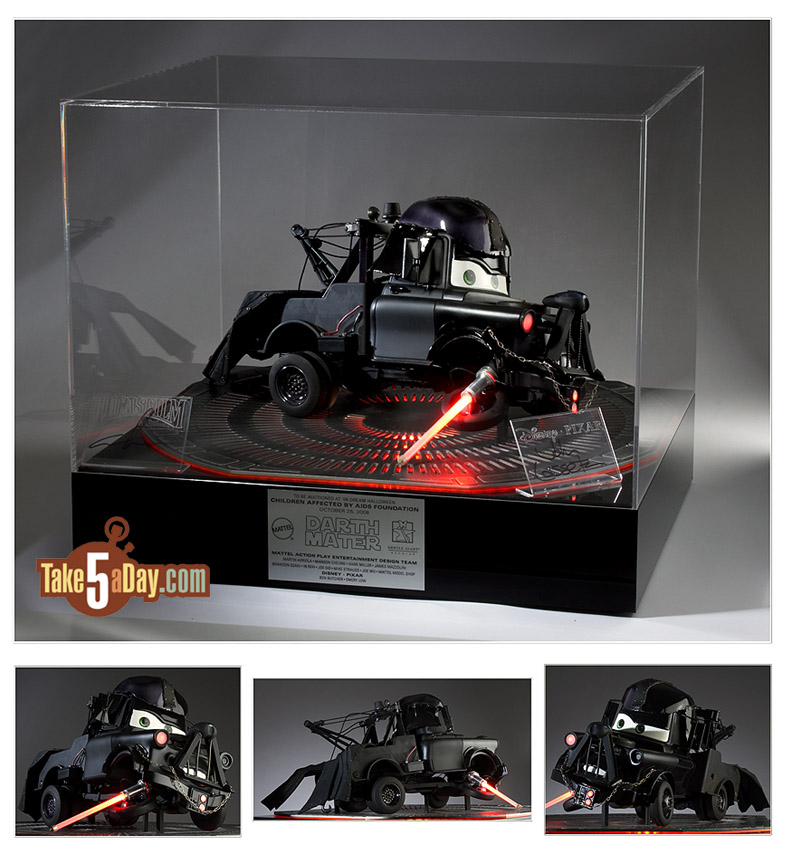 "It's Halloween in Radiator Springs! Dad Gum!………………Tow Mater has gotten dressed up as his favorite villain Darth Vader but has changed his name to Darth Mater!  His Light Saber is fashioned from an old fluorescent light bulb and it rotates and makes cool sounds as well. His one good headlight flickers off and on and his side car battery and front plate also flicker off and on.
His entire body also shakes to show that he's so scary, he's actually scared his own self !!!!!!!!!!!!!!!!!! Darth Mater finish is different shades of black, and Glossy and Matte. Larry the Cable guy did some very funny sayings that Darth Mater says when you bring him to life.
He is sitting on a base that looks the floor of the Death Star, the entire base lights up with it's very own light show!
This is the only prototype of this kind in the world and it will also come with the signatures of George Lucas and John Lasseter. He is 19″ long, 10″ high, by 7″ wide. His base is made of Black Acrylic, 22″ wide, 19″ deep, by 19″ high. He can be plugged into any household current and comes with switches that control his light show."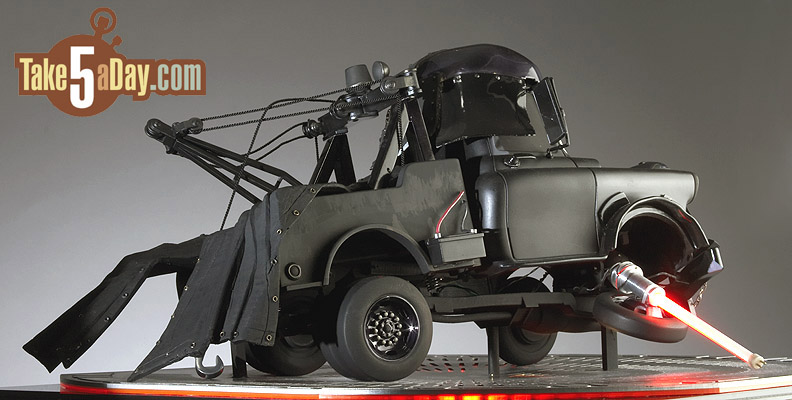 And of course, it's not exactly mind boggling that Pixar & George Lucas would get together as Pixar was once part of George Lucas's company … and I'm sure as both are SF Bay Area indie studios, they understand each other … and it's not like George Lucas isn't willing to let the license have some fun …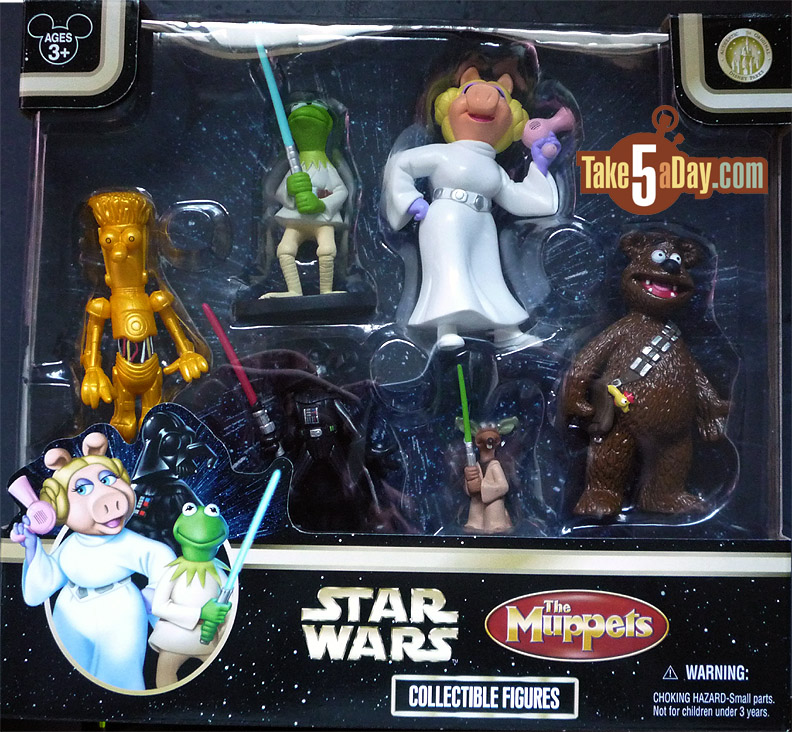 (at the Disney Theme Parks – thanks HW!)
So, Mater really isn't Darth … he's more Chewbacca, right … who wouldn't want an all fuzzy & furry 1:55 scale Mater, I'm there!
I guess Chick Hicks should be Darth? Of course you could bring up the whole father thing but here, Gonzo is Darth … so who's thinking all that hard or far? I'd buy a Chick with the big helmet … But then who is the Emperor?
Doc would be Obi Wan?
Sally is easy …
Okay, let's hear what you think?
Interested in another 400 CARS? 🙂
Humm …


metroxing

24 September 2008

Advertising, collecting, Design, diecast, Film, Marketing, Mattel Disney Pixar CARS, Religion, Retail, Toys, TV, Universe


21 Comments