Home
»
CARS
,
Design
,
diecast
,
Disney Pixar
,
Film
,
Toys
,
TV
Disney Pixar CARS: Another CARS Birthday KaChow!
All around the world, you know what this means!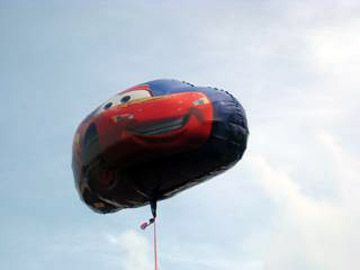 CELEBRATION time!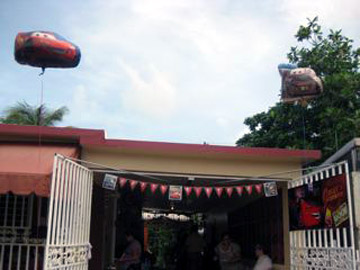 "J" is having a birthday … humm, I wonder what the theme will be …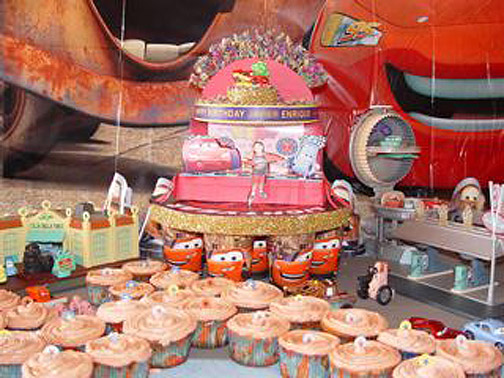 Hey, all I got for my brthday was a twinkie with a candle in it!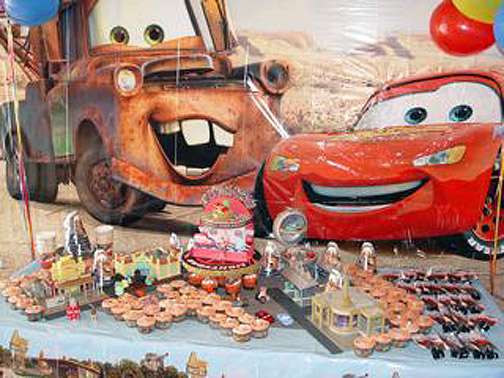 Man, that's a serious amount of cupcakes … that would've taken me a good 5 minutes to eat all those …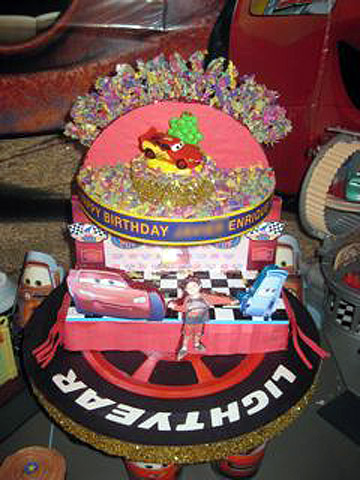 "Stage was done with Illustrator, I recreated all the logos and customized
the speedway of the south logo with my son's name. Instead of the Piston cup at the top I placed the Candle. My wife did the confetti cannons with confetti glued to toothpicks."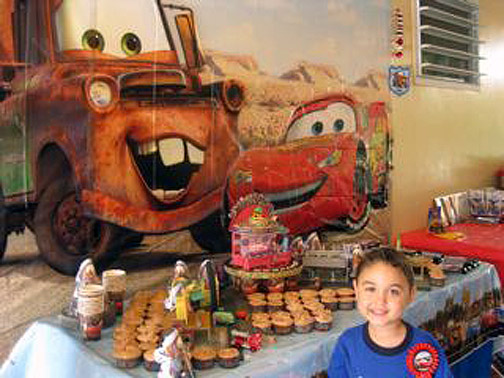 Happy Birthday "J" In case you're wondering his age, the clue is in the cupcake display 🙂 … sugar and CARS overload – what a perfect day!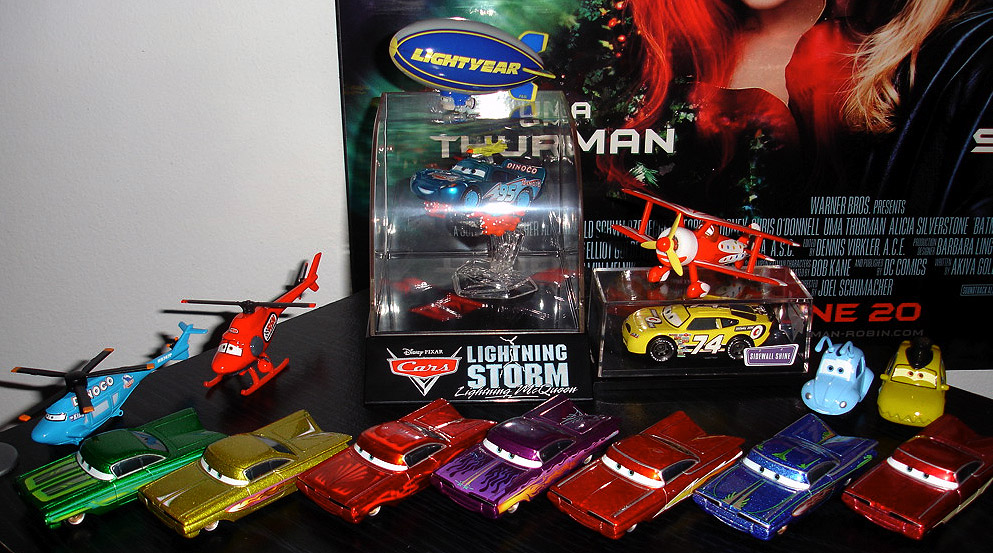 The collection – nice, out in the open – CARS breathing fresh air, not trapped in a riny blister prison 🙂 of course, Lightning Storm & Sidewall have air conditioned and filtered air piped in so they're okay.
But J has big plans … which we eager await to see in real 3D ,,, and of course, place orders … 🙂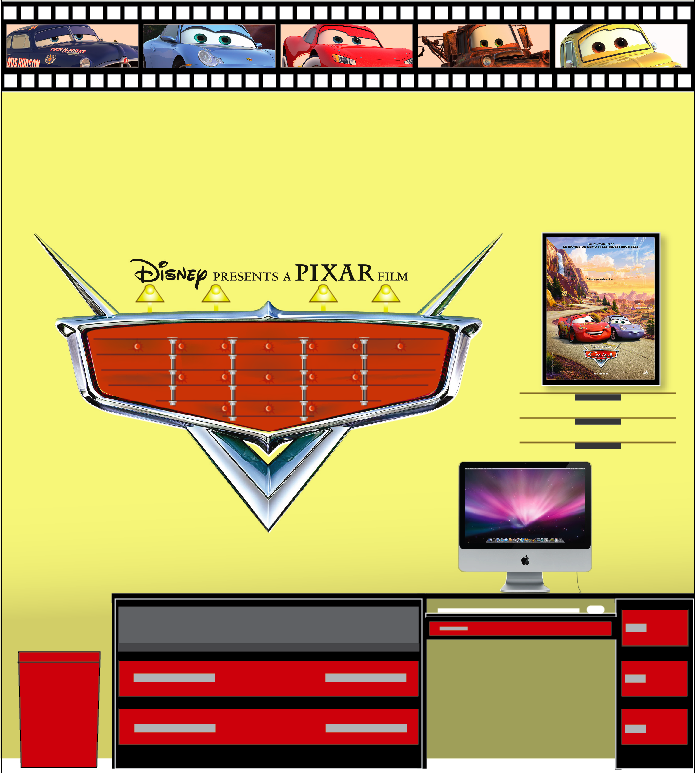 "Most of it will be custom made, including the desk with the long drawers.  That will
hold the 5 ft speed track in one drawer, the Radiator Springs stuff on the next and the cars he can play with on another. The drawers are design as a "pull and play" option. So once you pull out one you are ready to play keeping things in order.
The "Cars Logo" shelf:
The "V" and al chromed parts will be done at a custom foam signage workshop. I will do the red backboard with wood, cushion, red vinyl or pleather and red buttons.  It will have 6 glass shelves, the longest one measuring 5.5 ft."
So, next time I'm in Puerto Rico shopping for the rare SC Rusty & Dusty, I'll be looking for the CARS balloon and cupcakes … save me some! Happy birthday, J!