Home
»
Advertising
,
collecting
,
diecast
,
Film
,
Marketing
,
Mattel Disney Pixar CARS
,
Retail
,
Toys
,
TV
Mattel Pixar CARS: Fred with Bumper Stickers is En Route!
Children's Toy Closet is shipping out CASE T as we speak.
And as with 'Stickers' McQueen, the ratio of 'Stickers' Fred is 1 to 1 and for those who've forgotten their 3rd grade math :-), that means of the 20 boxes they have opened, there are 20 "Fred with Bumper Stickers" as he also officially called.
Again, it does not mean all 20,000 cases will be error free or packed 100% but that seems to be the intended packing … and yes, it matches what we reported on earlier
for CASE T*: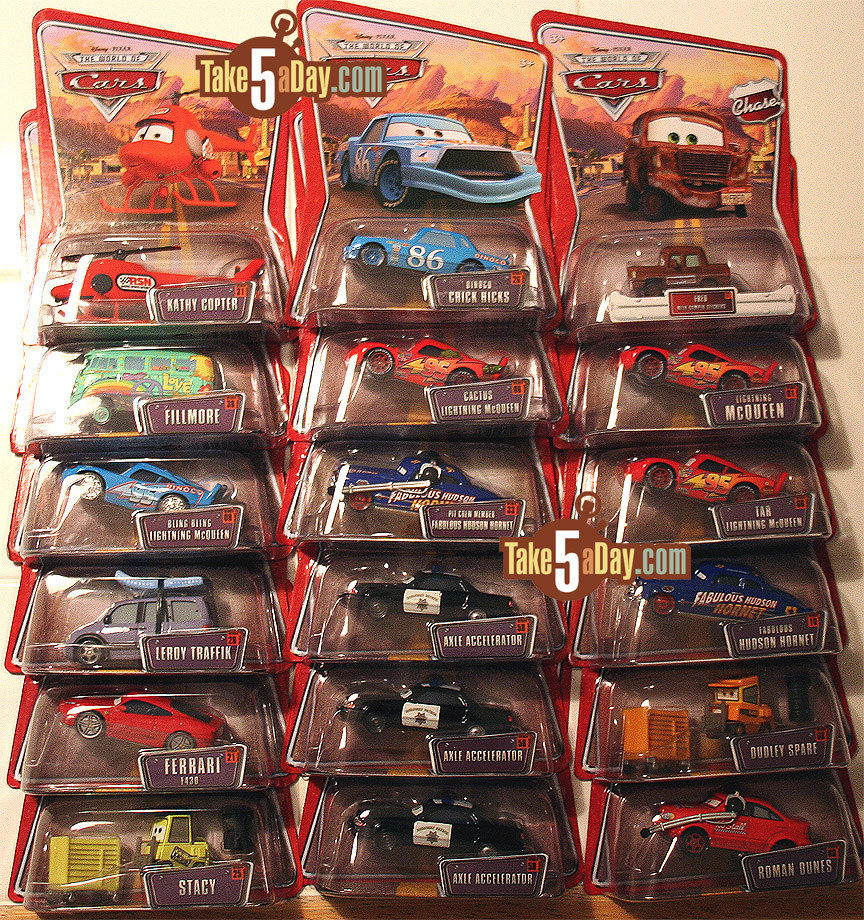 Axle Accelerator (3)
Bling Bling McQueen
Cactus Lightning McQueen
Dinoco Chick Hicks
Dudley Spare (Octane Gain Pitty)
Fabulous Hudson Hornet*
Ferrari F430
Fillmore
Fred ('Stickers' CHASE VERSION)
Leroy Traffik
Lightning McQueen
Kathy Copter
Pit Crew Member Fabulous Hudson Hornet
Roman Dunes (No Stall Crew Chief)
Stacey (Leak Less Pitty)
Tar Lightning McQueen
*If the Fabulous Hudson Hornet in the case instead of Doc Hudson CORRECTION is not considered a crime 🙂 …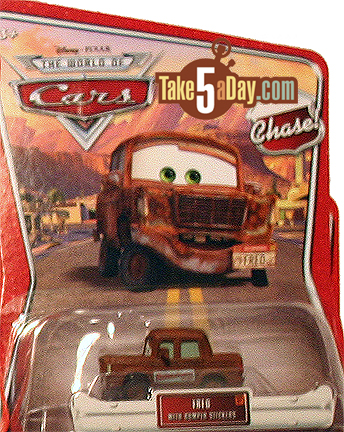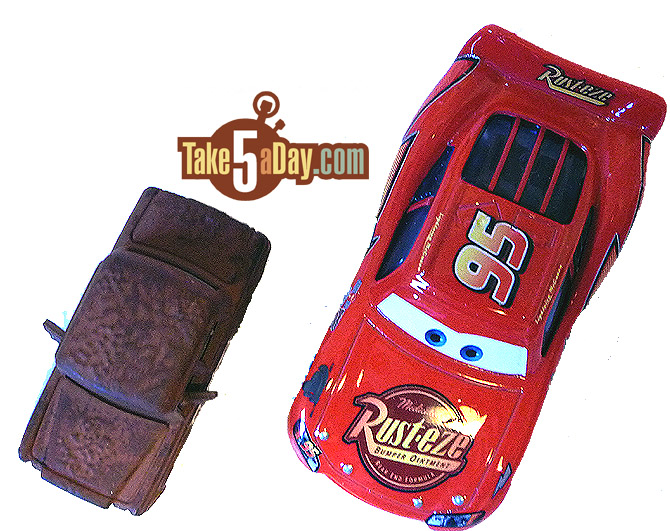 More pics of new 'tiny' re-scaled stickered Fred HERE.
The recap of 2008 is HERE.
It does NOT appear the main shipment of CASE T has gone out yet to the retailers so it might be more towards the end of NEXT week before you might start seeing them on the store shelves.
Also Case F is shipping from CTC, though CASE F of the 3-packs has already appeared at some retailers already.
3-Pack Case F (OCTOBER)

Leak Less, Earl Filter (Crew Chief) & Stacy (Leak Less Pitty) (2)
No Stall, Roman Dunes (Crew Chief) & Shirley Spinout (No Stall Pitty) (2)
Shiny Wax, Nebekenezer Schmidt (Crew Chief), & Senior Trax (Shiny Wax Pitty) (2)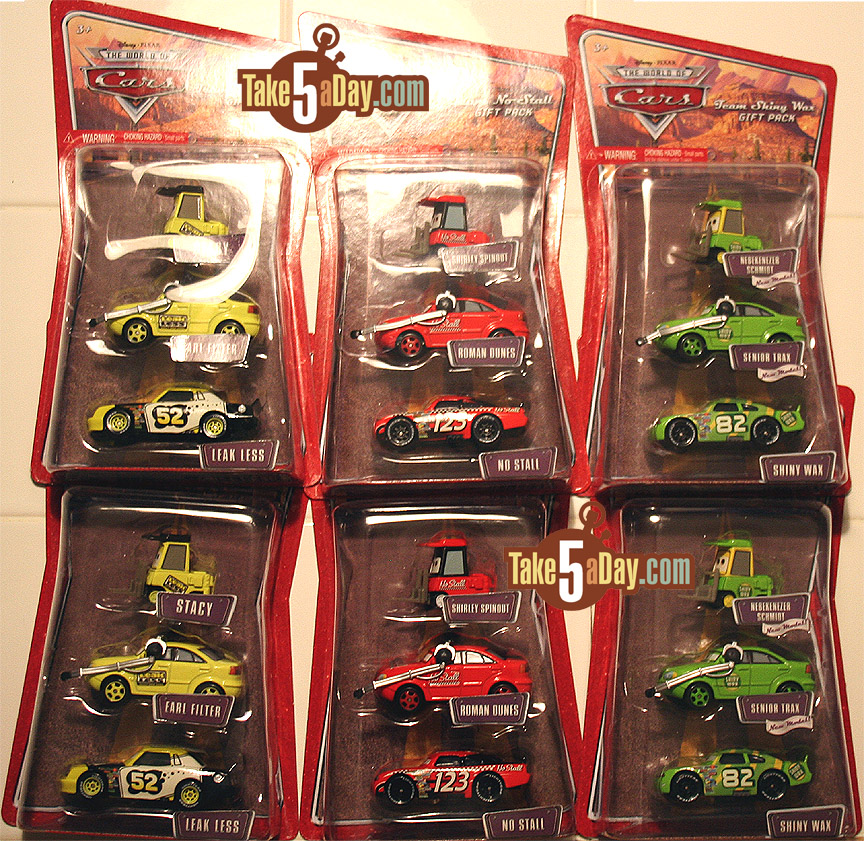 The rest of 2008 and the beginning of  Mattel Year 2009 listings for 3-packs are HERE.
Higher res to come as we get them!
Oh, they are also reporting an interesting thing that Axle Accelerator's two sets of rims are different colors – hard to tell from the film – anyone purchased a loose Axel from overseas? What say you?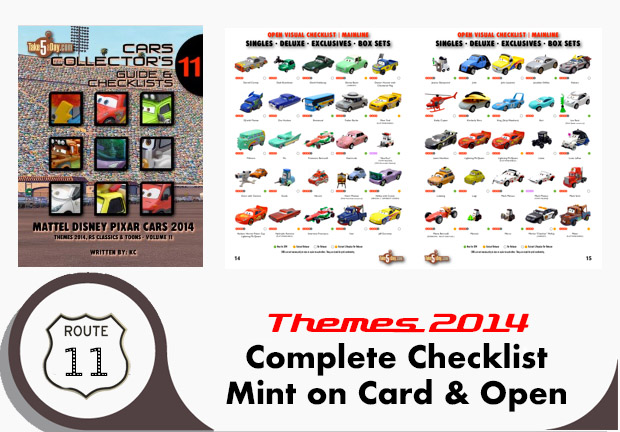 metroxing

11 September 2008

Advertising, collecting, diecast, Film, Marketing, Mattel Disney Pixar CARS, Retail, Toys, TV


66 Comments