Home
»
Advertising
,
collecting
,
Design
,
Film
,
Marketing
,
Mattel Disney Pixar CARS
,
Retail
,
Toys
,
TV
Mattel Pixar Diecast CARS: "Stickers" Fred – Next & Tiny!
'Stickers' Fred is the next CHASE car and he should be here in another 2 weeks or so – will update with a more specific schedule as we get one.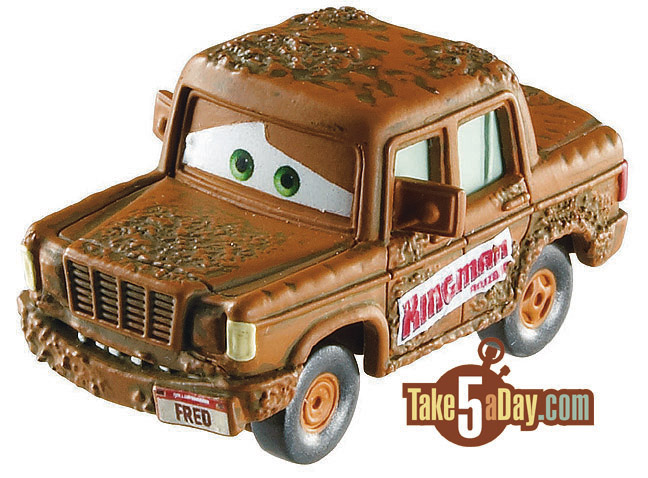 By himself, looking great – as with every other CAR, detailed and precise to the smallest indentation and rust mark.
And while we have had a few preview shots and there was a reason he was intermixed in with the Mini's at Comic Con (by accident) … Fred is now a tiny, tiny dude …

Here he is side by side his former girthier self.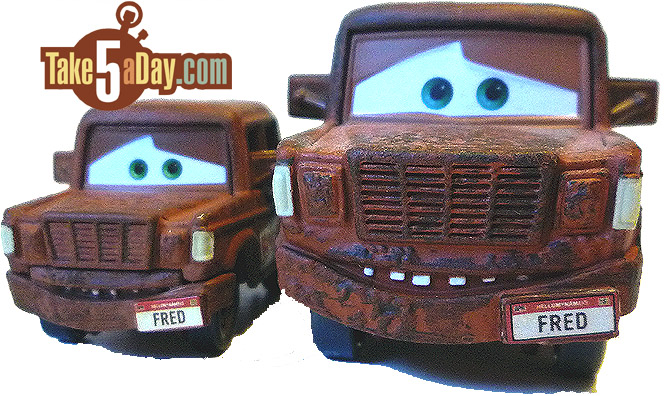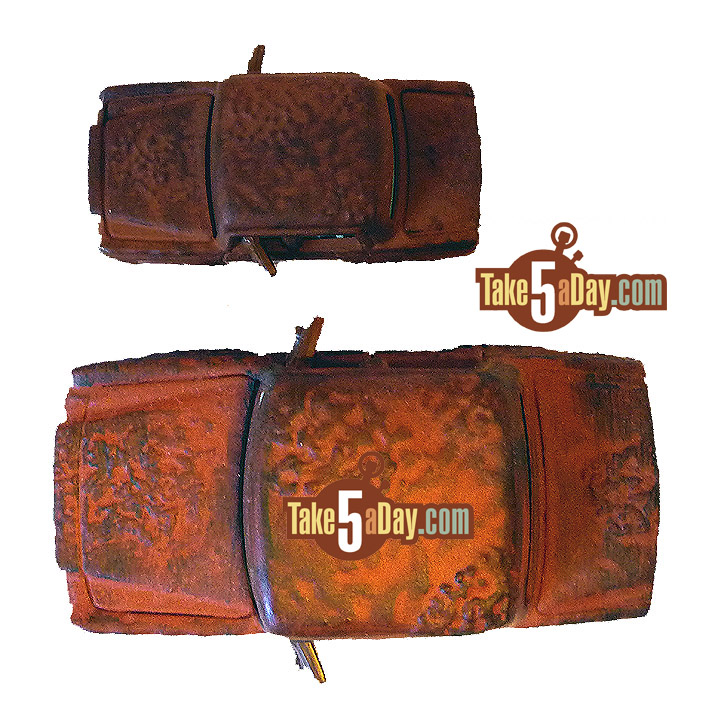 Or the top view, the dude is seriously 2/5th of his former size … (and metal).
The top view photo is sized so "old" Fred is about 1 to 1 so you can get an idea if you hold your current Fred up the computer screen to compare.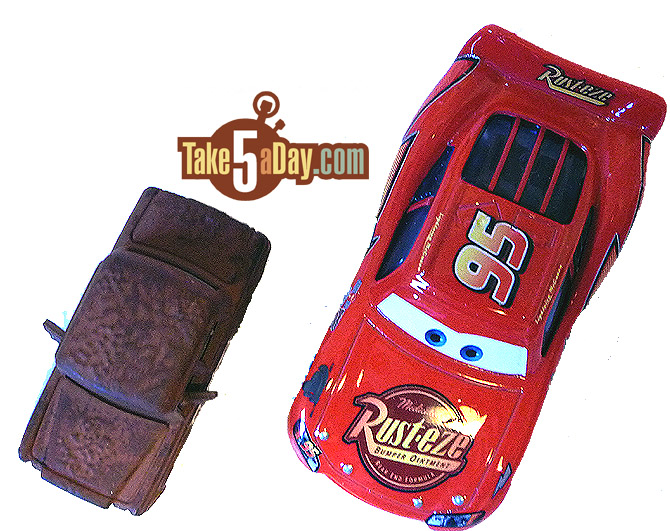 Hey little feller …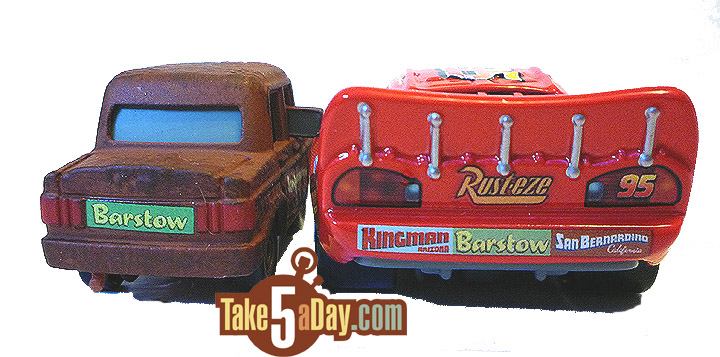 He's got the same bumper sticker as 'Stickers' McQueen though.

Now you believe me he's tiny?
It's been suggested that Fred is a Studebaker Lark though he looks more in line with several Fiats* or its European/Russian knockoffs like the Riva or he's really a combo of everything … In Wikipedia, Fred is listed as a 1962 AMC Rambler but I don't see it.
* The Yugo was based on this Fiat.
Because when Fred is next to the Security SUV, he's not that tiny (and if he were the Rambler, he would be almost exactly the same length as a Dodge Dart which Rust-Eze is).
Okay, now Fred might be a tad too small – more like a combo Fiat & the Nash Metropolitan. But, I guess at least he's no longer larger than the Hummer and Mattel saves a ton of metal 🙂 Fred was a heavy sucker also.
And while re-scaled FRED without stickers was also scheduled for this box, that is no longer the case. Since, 'stickers' Fred is the chase, we won't likely see him again but presumably 'regular re-scaled' Fred will return sometime in the future – no actual date or case assortment though.
Our previous POST ON FRED.
Also coming in CASE T …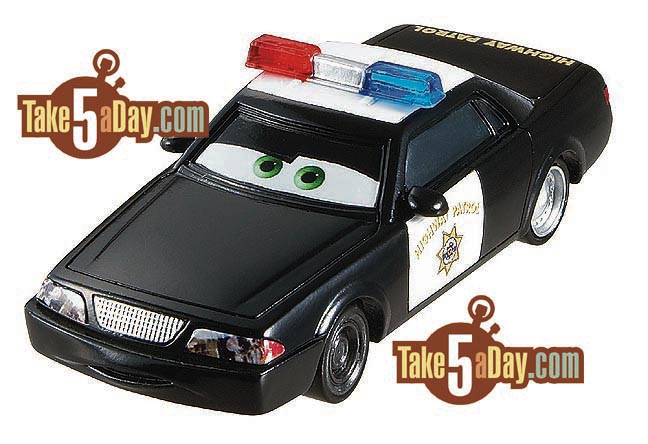 CASE T assortment
Axle Accelerator (3)
Bling Bling McQueen
Cactus McQueen
Dinoco Chick Hicks
Dudley Spare (Octane Gain Pitty)
Doc Hudson
Ferrari F430
Fillmore
Fred ('Stickers' CHASE VERSION)
Leroy Traffik
Lightning McQueen
Kathy Copter
Pit Crew Member Fabulous Hudson Hornet
Roman Dunes (No Stall Crew Chief)
Stacey (Leak Less Pitty)
Tar McQueen
Yes, it looks like the last singles assortment for the mainline CARS and the end of 2008 for Mattel. Will there be a design change … looking likely – how significant and another 'motif' name change? Lookin' likely …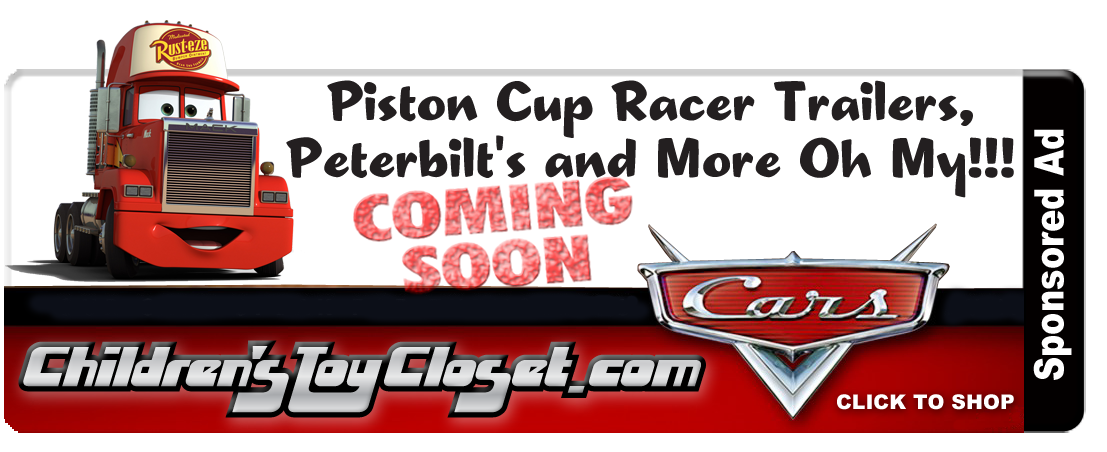 metroxing

25 August 2008

Advertising, collecting, Design, Film, Marketing, Mattel Disney Pixar CARS, Retail, Toys, TV


40 Comments