Home
»
Disney Pixar
,
Disney Pixar CARS 3
,
Mattel Disney Pixar Diecast CARS
,
Mattel Disney Pixar Diecast CARS 3
Mattel Disney Pixar CARS Cute Christmas
Dan H. & the kids celebrate CARS Christmas the right way …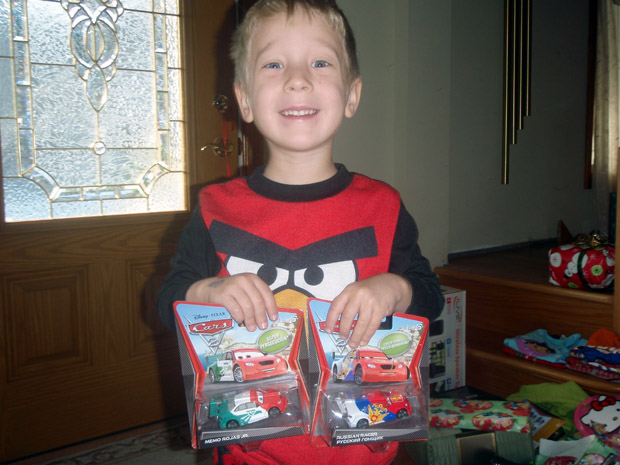 Two Super Chases! Santa clearly knew which case to order. He does know everything! 🙂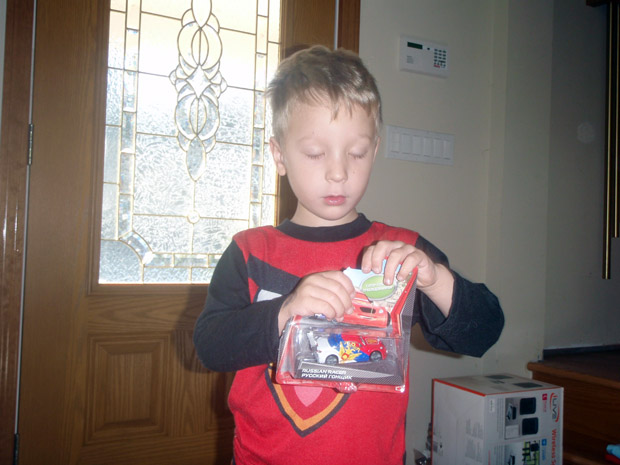 RRRIIIPPPPPPP!! Only 1,998 left sealed (I opened mine also … 🙂  ).
The PROPER expression for opening TWO Super Chases in seconds – woohoo! Happy and Merry Christmas!
Being older bro, he got to handle the responsibility of opening Super Chases … but he & sis have split their collection, each gets one Super Chase & one each of Mia & Tia 🙂 … he's holding his fav, Rip Clutchgoneski and while her fav is Nitroade, she's holding "Aweege," too cute!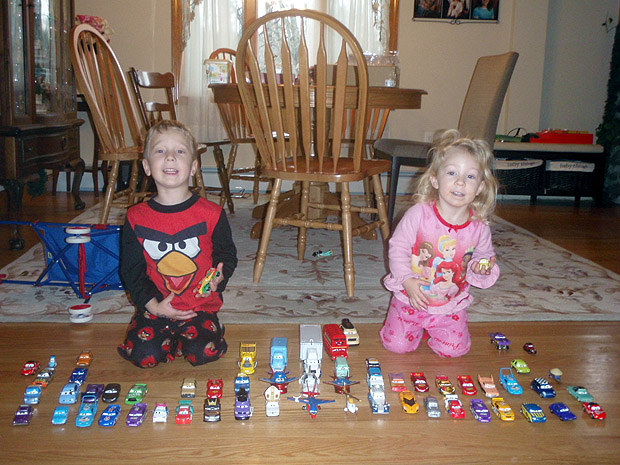 Dan & kids say hi!, "I'm fairly new to your site and to Cars collecting (my son got his first one about a year ago), but we love collecting Cars and seeing what is coming.  We have been doing some serious catching up and my daughter is now in to Cars collecting as much as the two of us."
Well, hopefully 2013 continues as a normal year … we probably shouldn't tell you have just a little catching up to do but you got King & Chick so you're well on your way! Thanks for the fun pics!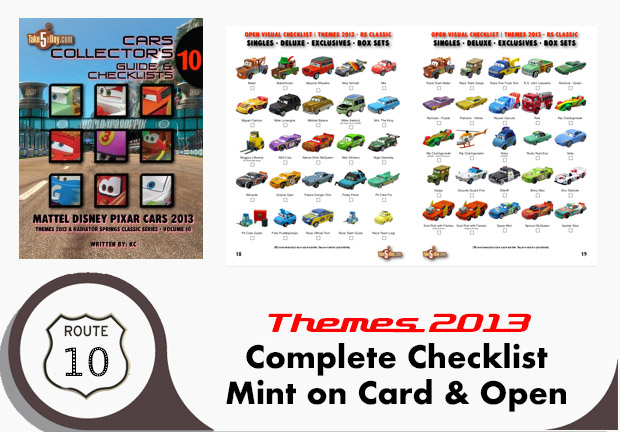 metroxing

28 December 2012

Disney Pixar, Disney Pixar CARS 3, Mattel Disney Pixar Diecast CARS, Mattel Disney Pixar Diecast CARS 3


7 Comments