Home
»
Disney Pixar
,
Disney Pixar CARS 3
,
Mattel Disney Pixar Diecast CARS
Mattel Disney Pixar CARS Diecast: Lenticulars Alive & Blinking
Lenticulars are back and better than ever … as good as ever!
John H spotted these as a toy show …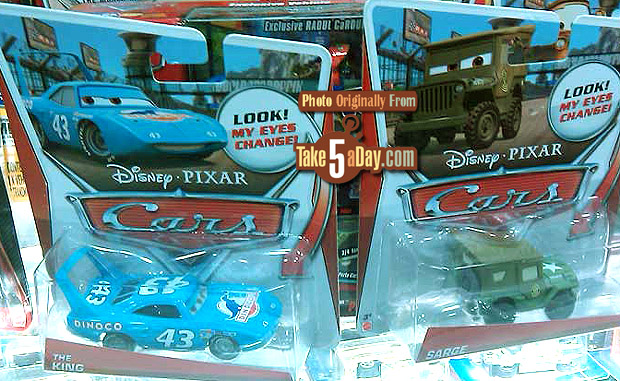 John says he spotted 9 of them – there are only 11 on the list – 24 in a case so were all 11 released or will there be a case with the few remaining ones released?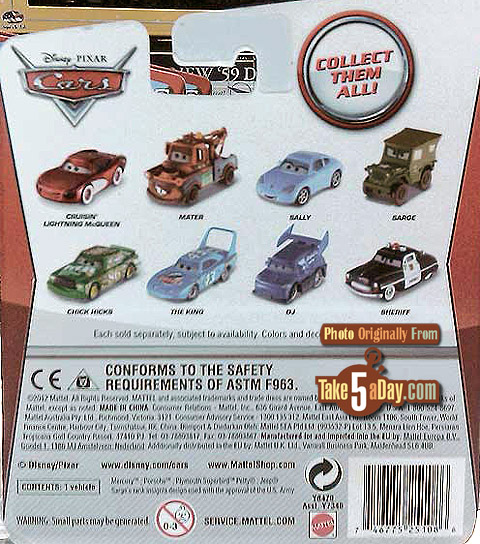 As noted in our previous post, these are listed as EMC meaning they are NOT available to WM, Target, Toy R Us and Kmart so either Mattel will get enough orders from drugstores, supermarkets, resellers to continue this or they will get so few orders there's no Case B. If you're collecting these, you may want to order a case direct from Children'sToyCloset to assure you actually get all the ones released … but who knows, lenticulars could sweep the Walgreen's nation …
Thanks for the nice photos, John H.
Full visual checklist.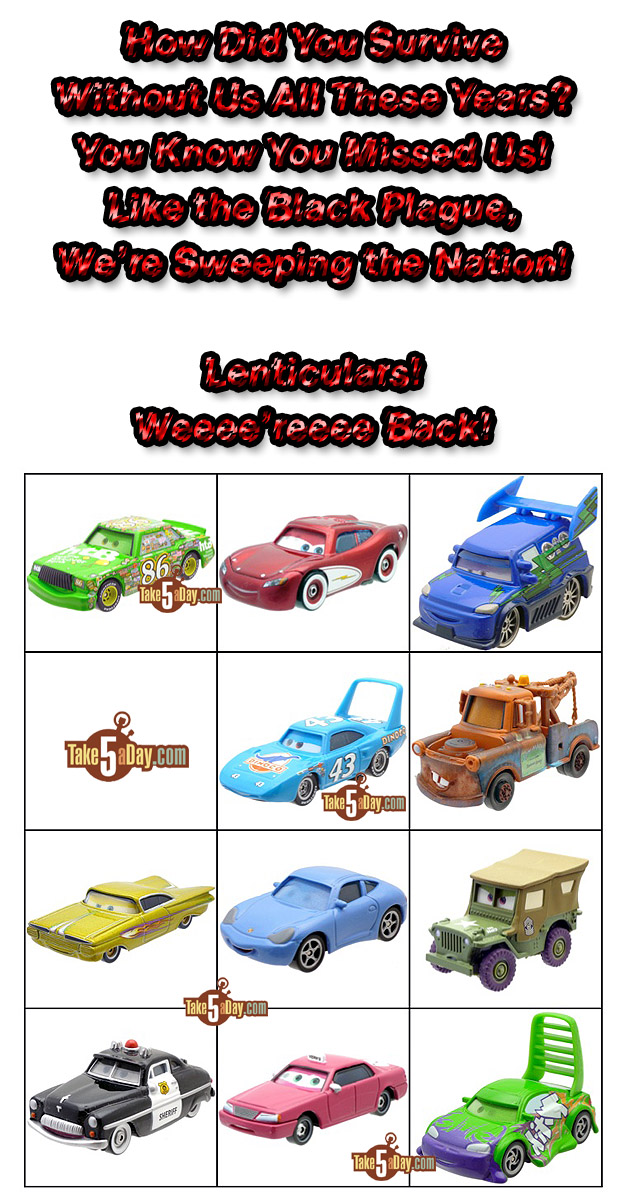 You can read the original post HERE.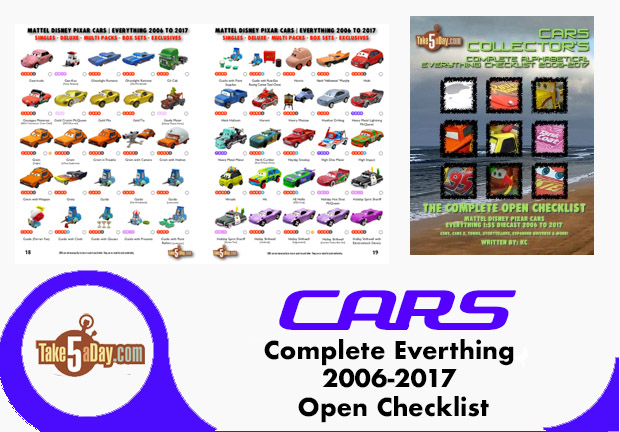 metroxing

21 December 2012

Disney Pixar, Disney Pixar CARS 3, Mattel Disney Pixar Diecast CARS


13 Comments