Home
»
Disney Pixar
,
Disney Pixar CARS 3
,
Mattel Disney Pixar Diecast CARS
,
Mattel Disney Pixar Diecast CARS 3
Mattel Disney Pixar CARS 2 Diecast: Themes 2013 – Going Well So Far!
Hard to believe but things are normalizing!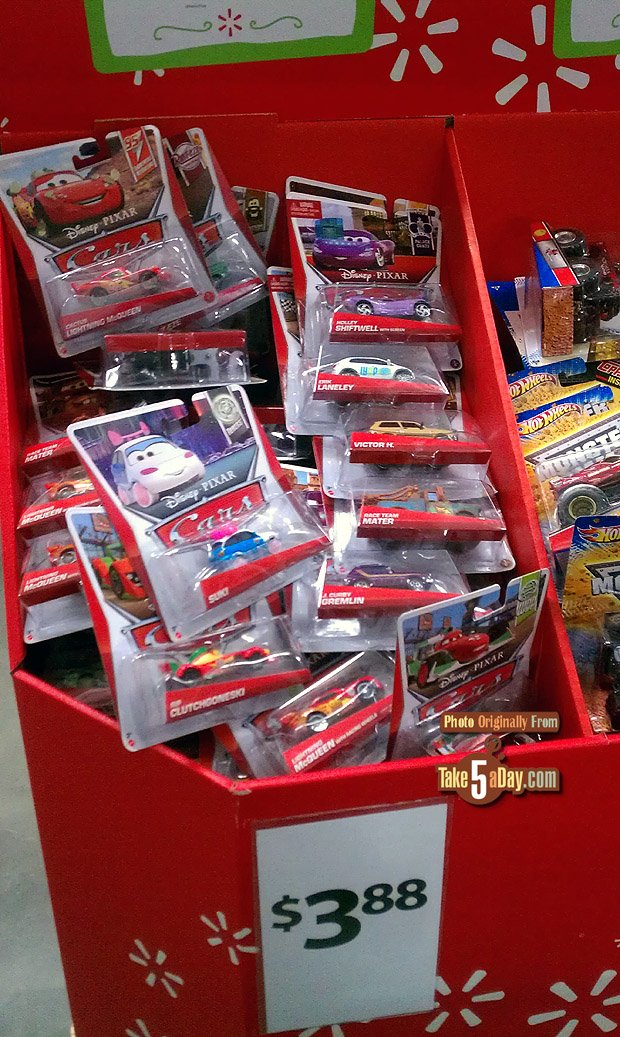 For those of you collecting in March 2009 – that's when things were mostly normal. You know, if you wanted to buy CARS, read TakeFive, order a case or go to the stores a few hours to a week after photos appeared and buy CARS on the pegs … CRAZY, RIGHT? WHAT A CONCEPT!
For the record, about 20,000 of each case (of 18 CARS) was available at America's big three toy retailers – Walmart, Target and Toys R Us (at that time, about 6,000 stores) … or about 36-54 CARS arriving every 3 weeks or so.
For those who either missed the next 3 years of craziness, here's a brief recap …
The 2009 H Case arrived, J was canceled (the K for Kmart case did arrive in June 2009 … the second best CARS case ever? 🙂  ). By May 2009, lenticulars arrived so only lenticulars were available at CARS retailers & resellers. Final Lap showed up in September 2009 and the difficulties of trying to collect one or the other lasted through January 2011 when both lines fizzled to a halt. In May 2011, CARS 2 diecasts arrived and boy did they ever … SO MANY of the Lightning's, Francesco's, Finn's and Mater's that by July 2011 – most retailers did not need anymore CARS (and some still do not). While a few cases would sporadically show up, it was really just a handful of stores …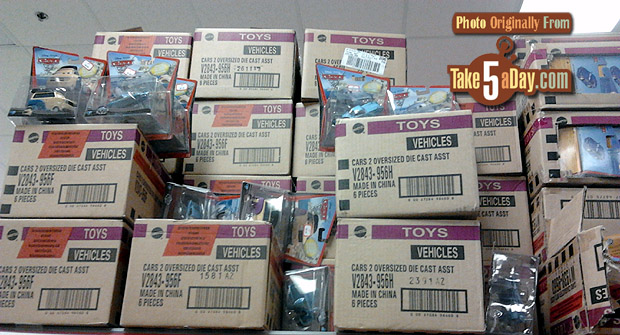 But now, December 2012, some 33 months later – things are actually normal – or getting there (yes, not all stores have put everything out yet).
By normal, Mattel is back to making about 15,000 cases (now 24 to a case so fewer cases but the same per case assortment total).*
In fact, CASE A is a sellout as Walmart has taken the entire allotment … Don't worry, as there are NO CHASE CARS and a lot of CARS 1 diecasts and "common" releases that are ALL coming back in CASE D or CASE E (coming in the next month or two) plus there should be plenty at the @4,000 Walmart's – even if you missed out on Uncle Topolino, he's going to re-released (plus he's in the 2-pack). So, it's unlikely Target will get any more CASE A's – which is good as we do not need more LM's or Franceso's.
And don't panic, Walmart did NOT buy out all the B cases so it might still appear at Target … or you can buy a case direct.
But it looks like there are 15,000 cases available of B, C & D (Final listings coming).
* Except for CHASES if there's only one to a case, then there's only @15,000 produced versus the 20,000 of 2009. SUPER CHASES are done so no more worries.
So, far, 2013 is looking good – at least the early innings of this ball game are on track … and after 3 Francesco's in CASE C, he's not in multiple packings per case … same with Lightning with Racing Wheel. He's NOT coming back until early summer at the earliest! Holy snickey!
So, keep your fingers crossed and your price match brain on the ready, set go!
The end of the Mayan 13th cycle is good for something – the 14th cycle which starts December 22, 2012 (yea, the 13th calendar in the abandoned city was not updated, go figure!) tells the prophecy of a bountiful crop of CARS spilling out a cornucopia red bin once a blue devil figure called FINNE is sacrificed at the altar of the Barbie House – it shall be done!
I probably should not have eaten those Guatemala forest mushrooms. So pretty.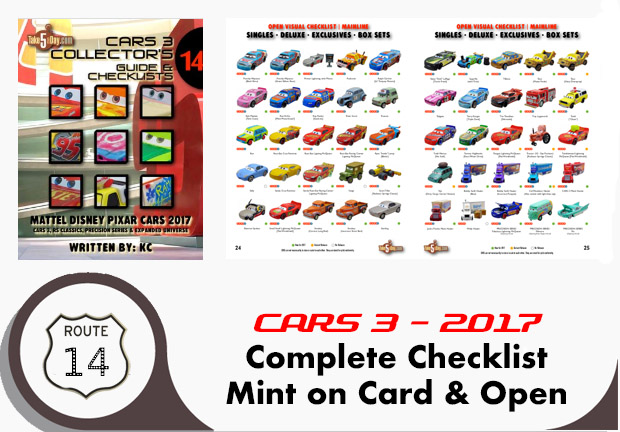 metroxing

13 December 2012

Disney Pixar, Disney Pixar CARS 3, Mattel Disney Pixar Diecast CARS, Mattel Disney Pixar Diecast CARS 3


11 Comments