Home
»
Disney Pixar
,
Disney Pixar CARS 3
,
Mattel Disney Pixar Diecast CARS 3
Mattel Disney Pixar CARS 2 Diecast: Walmart Fall Reset – 4 Feet of CARS or Fail
The Fall WM Plan-O-Gram* is up – well, at least the sheet.
For "28 feet" stores, the news looks pretty good. Walmart seems committed to CARS/CARS 2 all the way through 2012.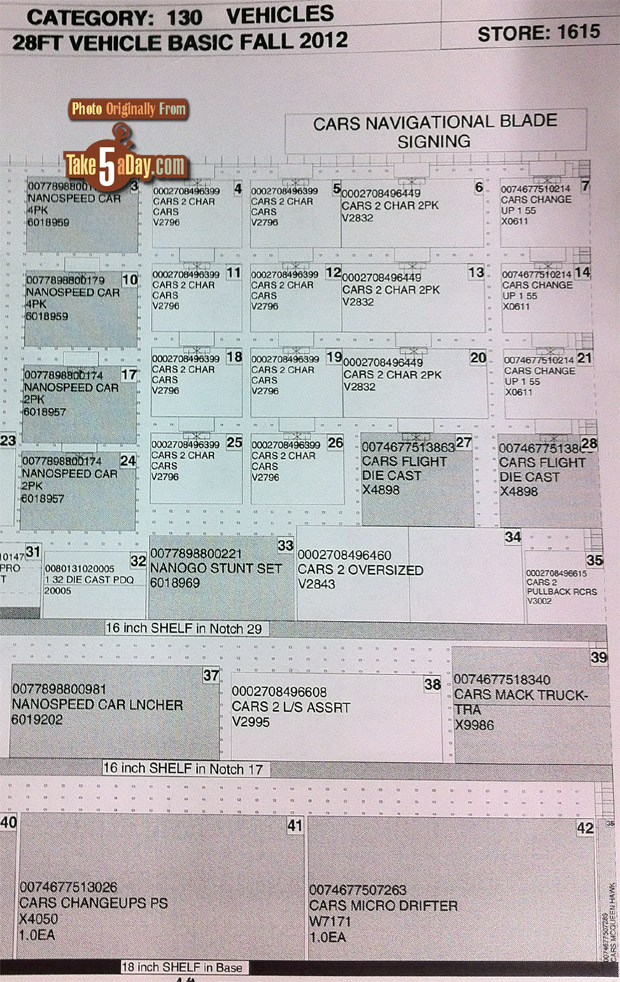 Whatever is not on page 1 is continued on CARS Page 2 …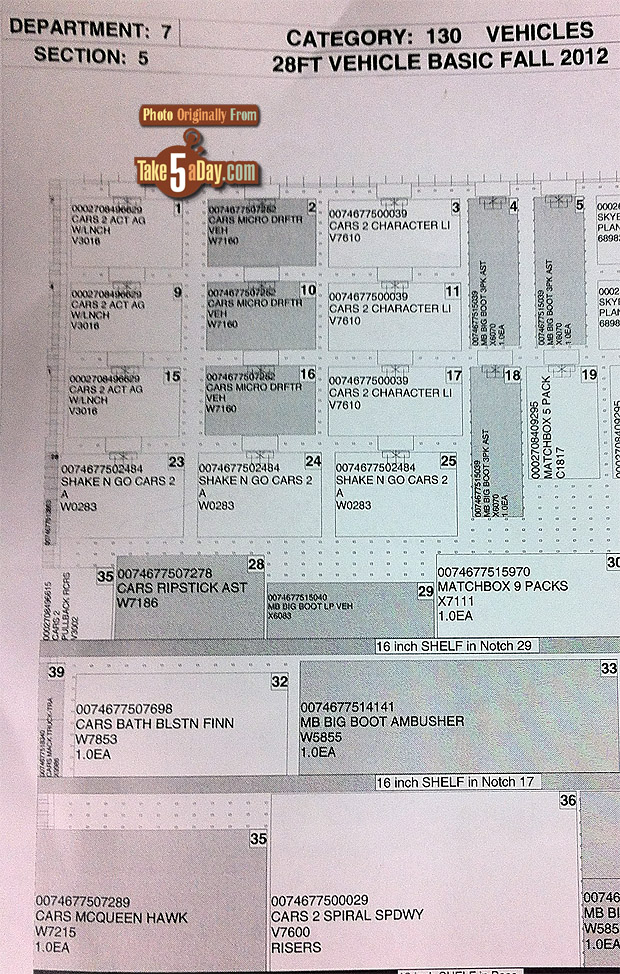 Everything under the Sun & Moon is listed including Action Agents, playsets, launchers, Shake 'N Go's and Mack/Wally Haulers … so if the POG sign says 28-feet of diecast vehicles, you're in good shape – hopefully they will actually stock it but at least in theory, they seem committed to stocking it so that's at least a good sign.
However, if your store's plan-o-gram reads 24-foot store … that 4-feet seems like CARS is the tipping point of FAIL.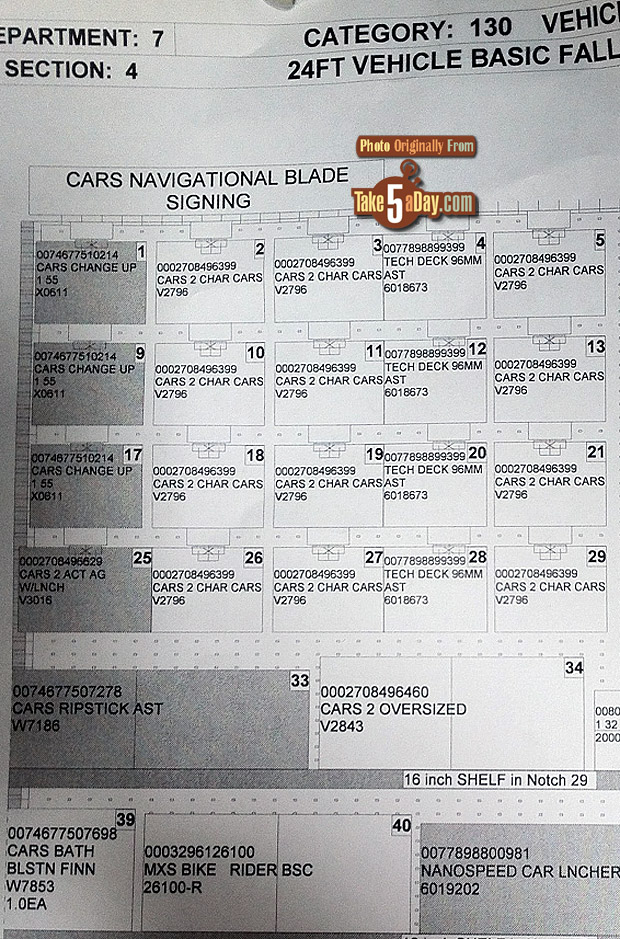 The 12 pegs for CARS singles is fairly normal – it is odd there's a row of Tech Deck skateboards in the middle of the CARS section. The V2843 Oversized is the regular oversized series.
Surprising there's a peg for Action Agents but I suppose there are some left in every store to fill at least one peg.
But there's a lot missing: Micro Drifters singles (3-packs), Micro Drifter launcher, Micro Drifter Mack, Micro Drifter Colossus, Micro Drifter playsets, 1:55 playsets, Movie Moments, 1:55 launchers, Change Up playsets, CARS Take Flight, CARS Take Flight Mission DVD, Lightning McQueen Hawk plus other plastic oversized CARS? There's also no planned space for the Mack Hauler/Wally Hauler.
So, you might be able to tell from the 28-24 feet of diecasts POG what kind of store your WM is/will be. Happy shopping.
(That Nanospeed is a even tinier series of fast moving cars from Spinmaster, I think).
* For retail geeks, Target invented the Plan-o-Gram, though it seems pretty obvious. A plan shown on a sheet of paper for each season … hum, what a concept.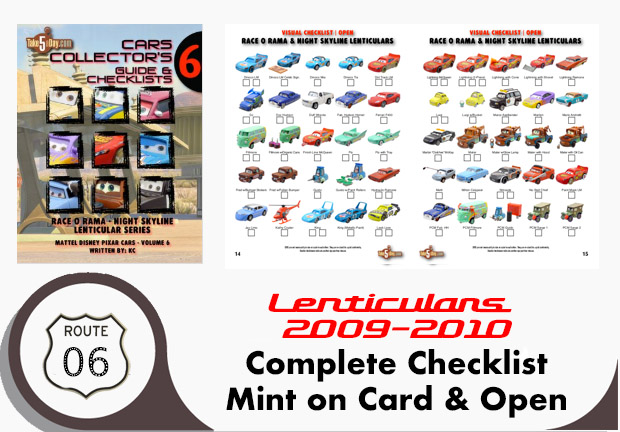 metroxing

21 August 2012

Disney Pixar, Disney Pixar CARS 3, Mattel Disney Pixar Diecast CARS 3


14 Comments