Home
»
Disney Pixar
,
Disney Pixar CARS 3
,
Disney Store
Disney Pixar CARS 2: New Disney Store CARS 2 Acrylic Boxes
These are not scheduled to be released until next Monday but some stores have jumped the guns or you can call and ask, they might bring them out for you.
"chevyman46933" was able to grab some early ones – the two most notable ones are:
Rip Clutchgoneski's first release as a single – previously he was only available in the 20-CAR box set …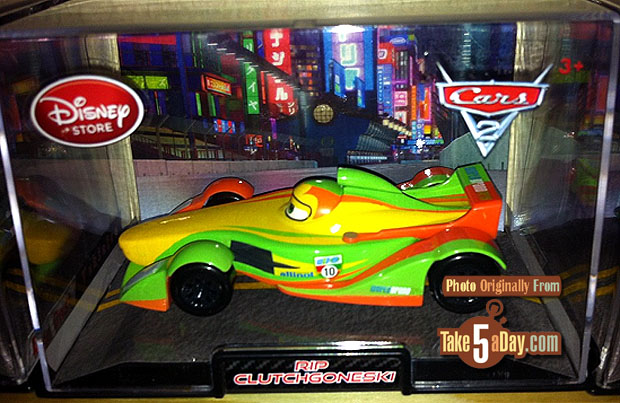 And the totally new – first release of David Hobbscapp as a diecast.*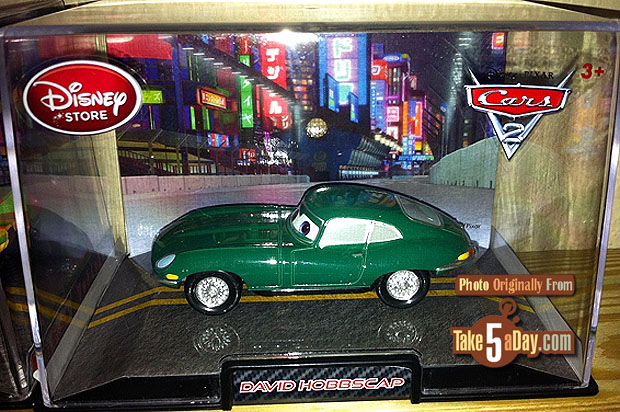 *He is not on any official Mattel list as a single or as a 2-pack but probably will part of a box set.  But unknown as of now.
There are also some other "new single" releases that were previously only available in box sets but unlike Rip, they were available in smaller box sets so it's not as big of a commitment difference.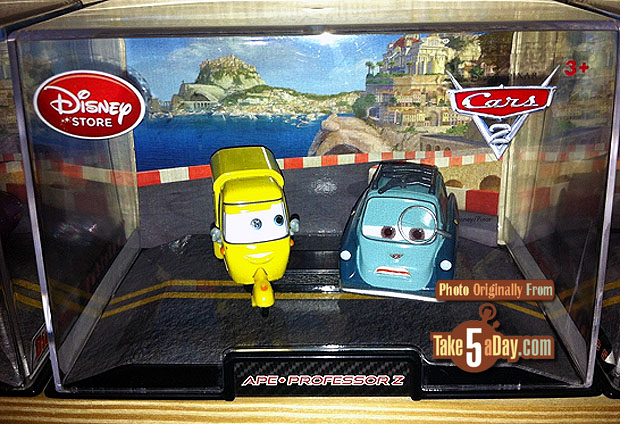 I do not know if there is an expression or eye difference as I do not have every Disney Store set to reference.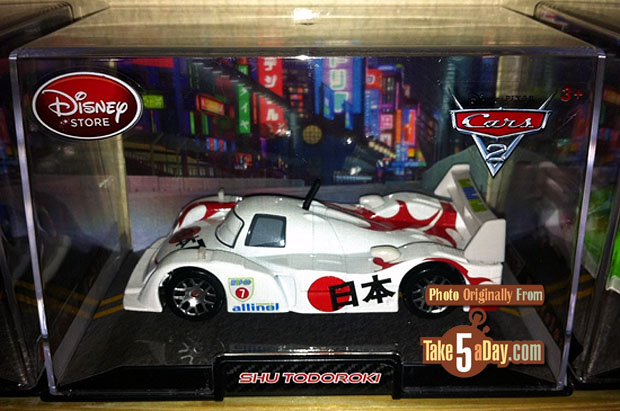 And in most instances, the recent sales have been pretty great so buying a box set was/is cheaper than buying the singles …
Thanks for the nice pics, "chevyman46933" – here's his wall o'collection … NICE!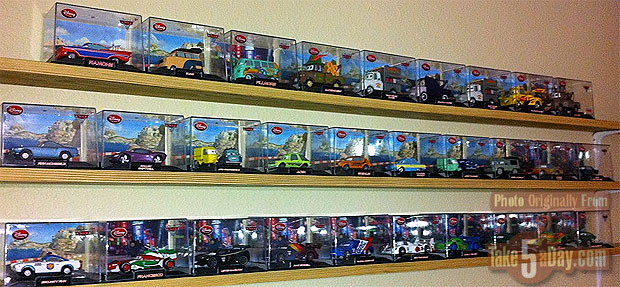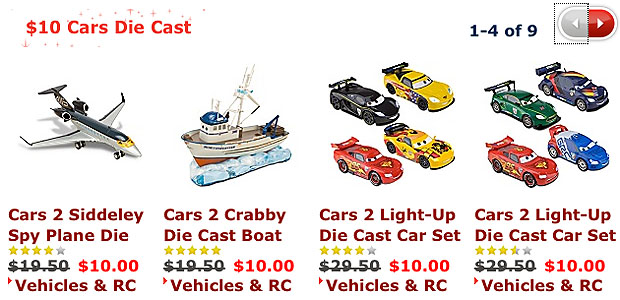 Including the Figure Playset with the camera (note, these are resin and the wheels do NOT roll, they are display only).
If the description reads DIE CAST, then they have rolling wheels.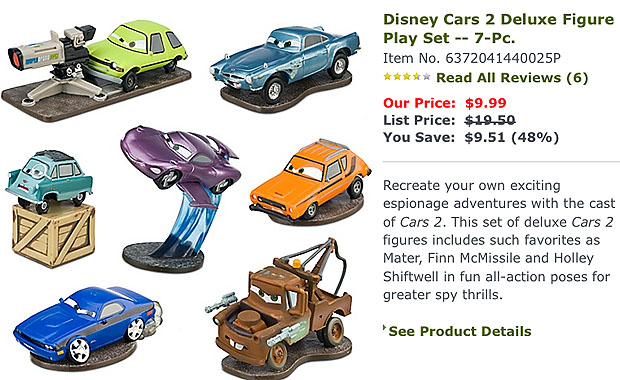 The "new" singles are NOT online yet but should be in a few weeks if you do not live near a Disney store.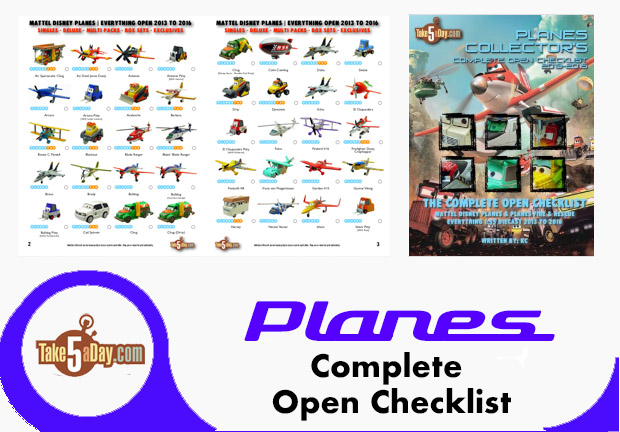 metroxing

12 March 2012

Disney Pixar, Disney Pixar CARS 3, Disney Store


14 Comments