Home
»
Internet
If Your World is Really Just Two … OurSpot
If the world is just you two as you stare lovingly into each other eyes and falling into each other arms every few minutes … if there's no other in your world (well, other than that and reading Take5) … finally, there's a "social media," site for just you two.
OurSpot.
Post photos and notes that only you & your beloved can see and read.
Yep, just you two. No other.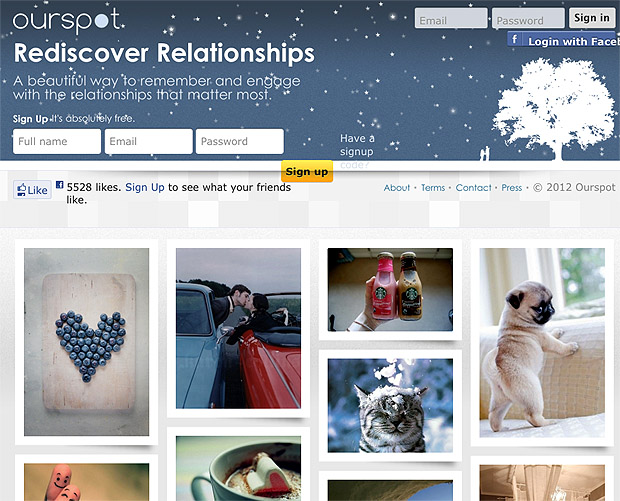 Unless of course you have several loves of your life, then you'll need more than one signup. 🙂