Home
»
Disney Pixar CARS 3
,
Mattel Disney Pixar Diecast CARS 3
Mattel Disney Pixar CARS 2 Diecast: Next 2-Packs For 2012 (UPDATED!)
Well, this list makes it seem like there are definitely CARS coming in 2012 … 🙂
Here is the next 2-Pack list – commingled with the Crew Chief 2-packs so no idea on dates but you can generally expected them in this order though don't stake your life on it! 🙂
Airport Mini Cooper (Becky Wheelin) & Airport Security Guard.
(see this post for updated info from previous listing).

Mater with Neck Pillow + Stewardess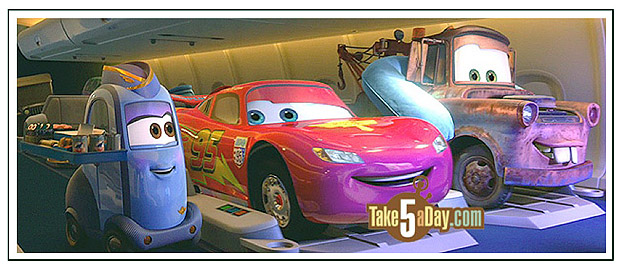 (You will have to supply your own Lightning McQueen to complete this scene).
I'm hoping the tray is the first class service tray shown here and not the coach one with a can of Dinoco and a toothpick.
Miles Axelrod + Pitty with Mop.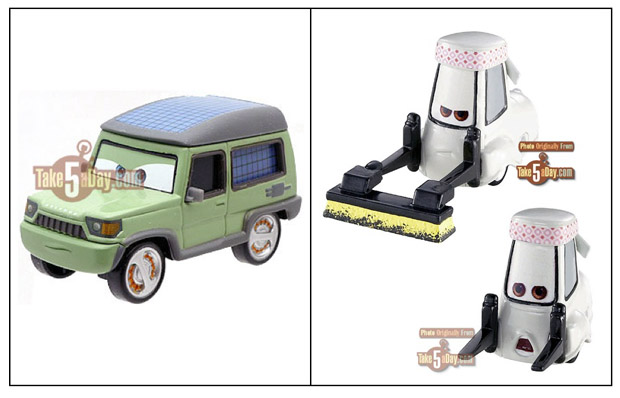 Since Axel has a burr up his tailpipe look already, I'm guessing only the Pitty's will be new.
"Paris Mime"

Since the box set is called that, it's safe to presume we will get the old school Citroen 2CV (nice!) – what will the other car be? – laziest, Miata (blue Mia/Tia), or next easiest, the Opel is Miguel Camino's crew chief without headphones (even the same color). The red car looks all new so what will we get?
And the last one is kind of incomplete, "WGP Safety."
Maybe it's this? Francesco with Ambulance?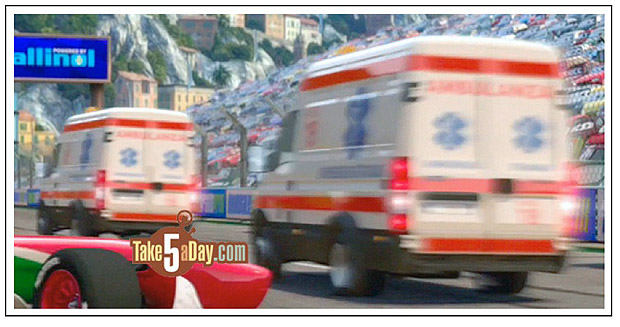 I looked at the scene in the movie where Miles insists Allinol is safe, it seems unlikely there would be two two-packs with Miles and no other CAR seemed obvious but this one is a little more mysterious.
There is however another Lighting & Francesco box – presumably Francesco sporting the bumper sticker?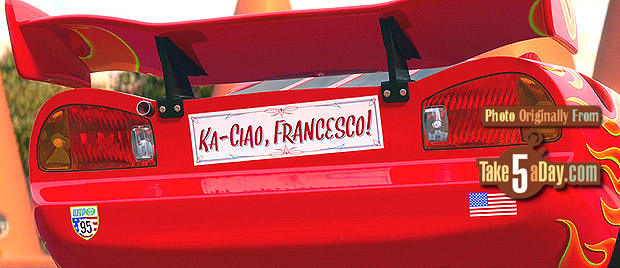 Minivan & Airport Security Guard.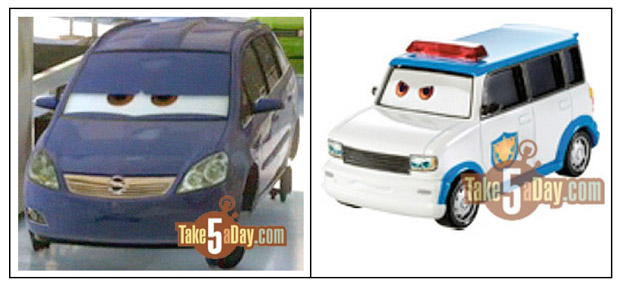 This Minivan will have tires – apparently there will a CHASE SINGLE version without tires.
And larger pic of the Pitty's with mop …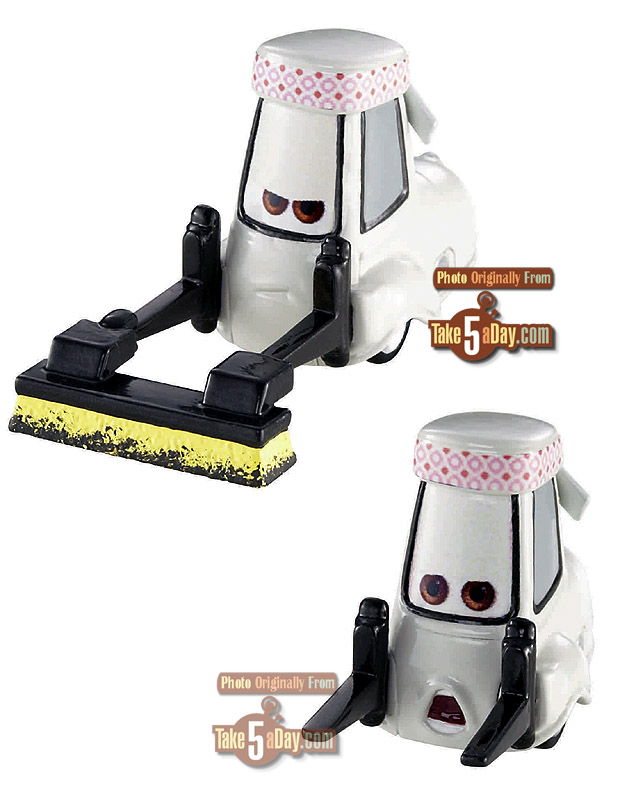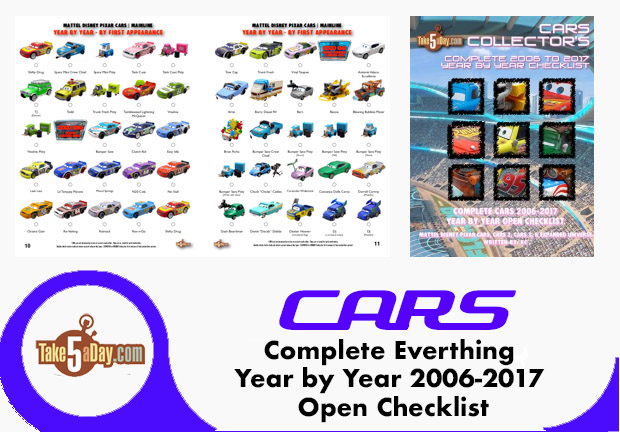 metroxing

2 January 2012

Disney Pixar CARS 3, Mattel Disney Pixar Diecast CARS 3


12 Comments