Home
»
Disney Pixar CARS 3
,
Mattel Disney Pixar Diecast CARS 3
Mattel Disney Pixar Diecast CARS 2: 2-Pack Change? Everything But the Smoking CAR …
Minivan* & Airport Security Guard was actually listed twice on the 2-pack list which was a little odd … but by itself, hard to discern any greater meaning from it other than a mistake.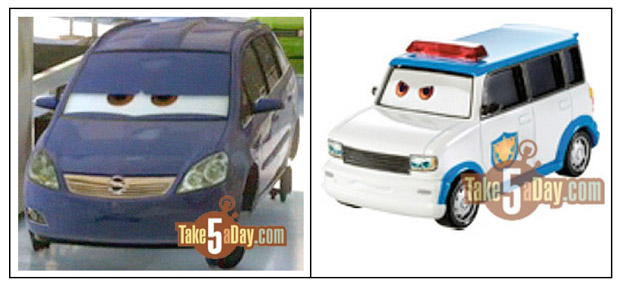 But it was odd in that so far in CARS 2, each 2-pack/Movie Moment contained one common car released or merely a repaint along with an "exclusive" CAR which might be "new," but often times was also a repaint/variant … and now it seems clear that every forthcoming 2-pack contains one new release + variant/repaint or plan re-release …
AND No CARS 2 Airport Minivan has leaked out (photo or factory backdoor-wise), it seems clear that the first "Minivan & Airport Security Guard" 2-pack release will be this "mini."

That it should read "Airport Mini Cooper & Airport Security Guard."
Which makes sense on a several front including that the Mini Cooper (Becky Wheelin) has been featured at Toy Fair and Airport Security's photo has been released by Mattel (in additional to factory back door leaks).
AND the "second" Minivan & Airport Security Guard listing is due out much later, by then of course, the Airport Security Guard will serve as the re-release and the Minivan as the "new" CAR.
* The 2-pack Minivan comes with tires, the "no-tires" version will be a CHASE single.
It's clearly not official but there's a lot of evidence … so fair warning … & technically this Mini Cooper has not been released as the previous one (Ronnie Del Cooper) had the Union Jack, Thunder Sticks and a flag …
Here is the full 2-pack checklist.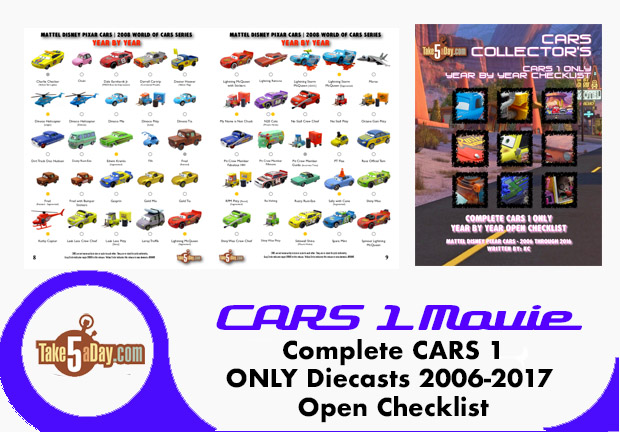 metroxing

20 February 2012

Disney Pixar CARS 3, Mattel Disney Pixar Diecast CARS 3


5 Comments