Home
»
Travel
End of An Era: Jaws Closes Tomorrow – Orlando Universal Studios
The end of an era in Universal Studios, Orlando – Jaws the exhibit closes tomorrow 1/2/2012.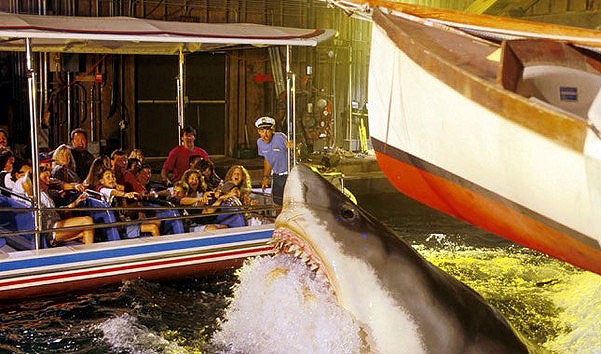 From Universal's Orlando Facebook.
"We know you love Jaws, and we do, too, It has been an amazing attraction, and after terrorizing the waters of Amity here at Universal Orlando for 20 years, it's a very important part of our history. So, we've got a couple things planned to ensure we always remember and honor it.
"We know it's hard to say goodbye, but we can't express how excited we are about the new, innovative and amazing experience we're going to be bringing you."
"We must always work to provide new, innovative entertainment experiences for our guests," Universal Orlando said in a statement. "We know 'Jaws' holds a special place in the hearts of our guests, and we have put a great deal of thought and care into this decision."
The ride and surrounding Amity area will close at 9 p.m. Jan. 2.
Universal Orlando had previously announced it will open a 3-D attraction based on the animated film "Despicable Me" in 2012, replacing "Jimmy Neutron's Nicktoon Blast" in Universal Studios.
Universal Orlando also said it was upgrading "The Amazing Adventures of Spider-Man" ride in its Islands of Adventure theme park.
I guess the Universal City one is still open.