Home
»
check list
,
Disney Pixar CARS 3
,
Mattel Disney Pixar Diecast CARS 3
Mattel Disney Pixar CARS 2 Diecast – WGP Racers & Crew Chief Checklist
The CARS 2 World Grand Prix Racers are easy to collect – they get released in nearly every configuration …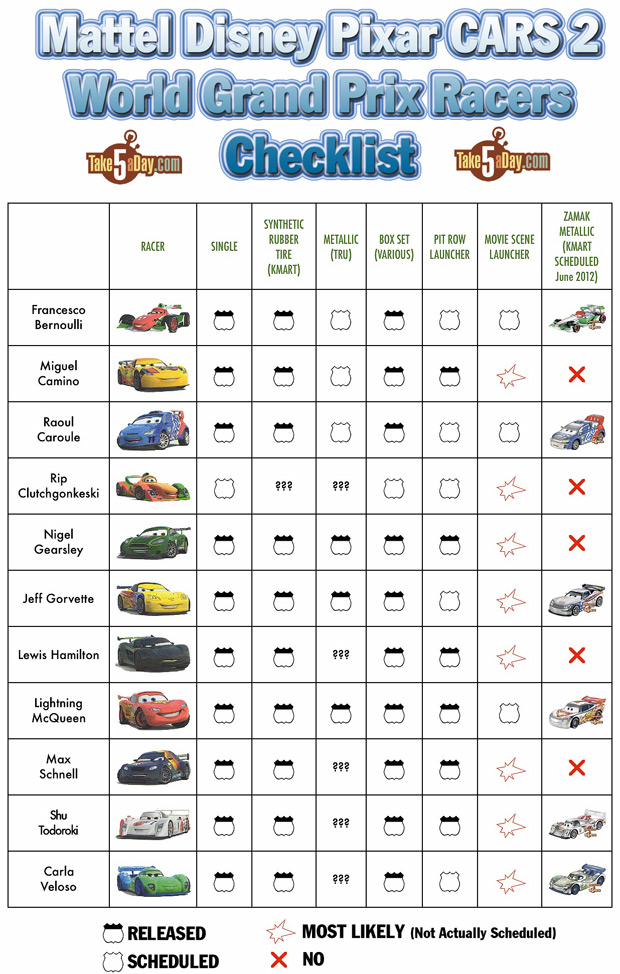 You can see pics of the new launchers HERE.
As the Toys R Us metallic series is an exclusive, it's impossible to say when and if it ends after the next three so for now, it's a question after the next three.
And of course, it's still up in the air in regards to the Zamak Metallic CARS for the next Kmart CARS Day in June but as of now, it's listed … and no, the go or no go is not because of Kmart's store closing situation but other factors, it might end up being a financial decision but not due to Kmart's P&L but more that the last Kmart CARS Day was not a huge success.
And yes, I know there are variants but it's way too complicated to list here – just wait for the magazine checklist. 🙂
The accompanying crew chiefs for the CARS 2 World Grand Prix racers are much more complicated.

The next two crew chiefs seem to be scheduled for Target 4-packs (Raoul's and Nigel's). Raoul's crew chief is also scheduled as a single.
While the remaining un-released ones (Shu's, Max & Lewis Hamilton's) are unannounced, I did not want to raise false hope by listing them as a possible singles – it seems most likely they will come out in a 2-pack or in a 4-pack … but anything is possible – but for now, this list is accurate based on the current info.
Happy New Year!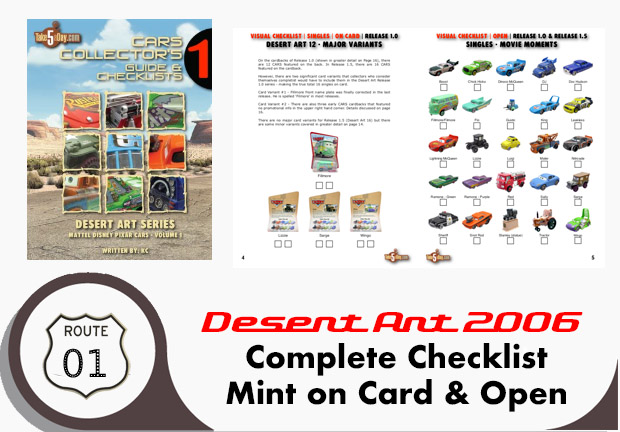 metroxing

1 January 2012

check list, Disney Pixar CARS 3, Mattel Disney Pixar Diecast CARS 3


16 Comments