Home
»
Disney Pixar CARS 3
Disney Pixar CARS 2: If You Love Me, You'll Steal Me
Well, it's sort of a backhanded tribute, of the @674 movies released in the US, CARS 2 was the 6th most popular movie title search term on BitTorrent sites.
So, that's something.
Beaten out only by Thor (#1), Harry Potter, Kung Fu Panda 2, Green Lantern, & Transformers 3 (in this order).
ADULTS might want to look at the full list – nothing really not safe for work but not for kids nevertheless. Some people do not have much imagination when searching … if you want to violate your friend's privacy – you can search their IP address to see what torrents they have DLed). 🙂
Though CARS 2 did not actually make the list of the most pirated movies of 2011. So, Disney-Pixar should be happy about that – that people wanted to download a copy but looks like many ended paying real money for a disc. It would up 4th on the Best selling DVD-Blu Ray discs of 2011. About 45% of CARS 2 sales were Blu Ray (yes, some people might bemoan calling a Blu Ray a "DVD," but the sales charts still call everything on discs DVD's).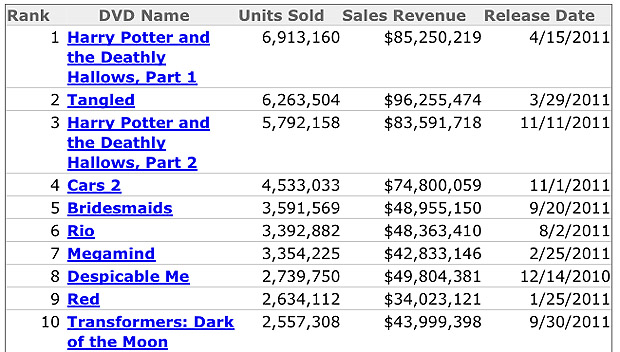 CARS 2 ended up as the 7th highest grossing film in the US.*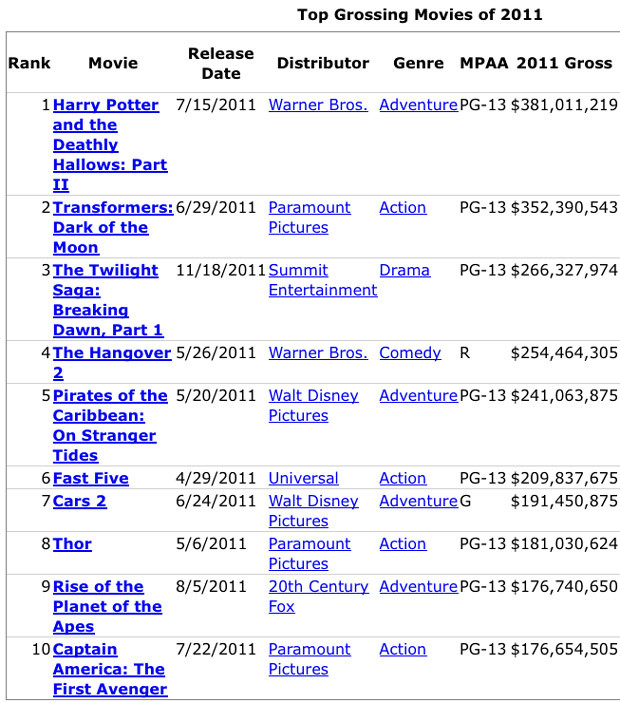 *The only movie still in release in the US that is scooping up big bucks is Mission Impossible 4 – still about $105 million behind but that's the only film that can push CARS 2 to 8th which is where it is in international grosses for 2011. MI4 and Tintin are doing well internationally so CARS 2 might drop a couple notches but Top 10 is pretty locked in.
DVD & Box Office Numbers Via THE NUMBERS.

metroxing

28 December 2011

Disney Pixar CARS 3


3 Comments