Home
»
IOS
,
ipad
,
iPhone
Your New iPad, iPhone & iPod Touch: Info Roundup
If you're adding a new iOS device to your account, the great thing is that everything you bought can be transferred over to your new machine – simply name your new device and select SYNC. And if you're running iCloud, then all the things that are logical to sync will sync (address contacts, calendar, reminders, etc …).
If the device is for your younger kids, the great thing is you can sync all the apps, delete the apps you don't want on their machines, turn on PARENTAL CONTROLS in iTunes & on the iPod Touch or iPad.
You can read our old post on my favorite apps which was geared towards the iPad then but are now pretty much available on the iPhone & iPod Touch.
Or courtesy of Guim.FR, free Star Trek Ringtone sounds and snippets. (the file is marked: kit de sonneries Star Trek pour iPhone)
How to configure iCloud if you share an Apple ID
If you need content for your new device, iTunes has all the eps of the TV Series PAN AM for free. If you don't want to download to watch 'em/keep them, they should be on the ABC APP (free).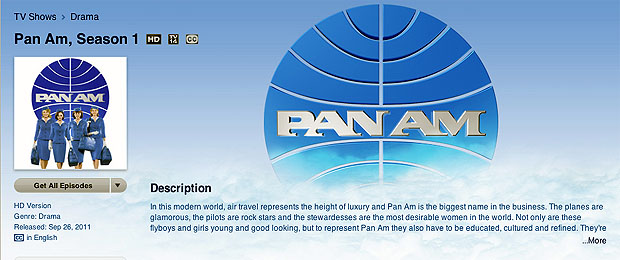 iTunes also has hundreds of games on sale.
Google's Music Store has hundreds/thousands of albums and tracks on sale – you might need to open an Google wallet account to purchase.
Amazon has download albums for $3.99 or thousand others for $5. (while they call them Kindle downloads, they are simply MP3's – Amazon will save them in their cloud which you can play as a stream or select DOWNLOAD FROM CLOUD at the last screen).
Music is now free of DRM but movies & TV Shows are now (neither are books or apps). but if you want to remove DRM from movies and TV shows, there is a software option now ($).
How To Make It More Difficult for a Thief To Turn Off Location Services on the iPad.
If you want a PUSH TO TALK like APP for Friends & family … check out VOXER.
Or if you need a temp number that forwards to your number without revealing your number … check out RINGSHUFFLE.
Or track down your employees exactly where they are? Or your kids? GPS PUNCH! You can also track down your kids with FIND MY FRIENDS (Apple app).
Check the cool free app (from JJ Abrams) to make Hollywood style SFX on your iPhone – Action Movie FX.
If you miss your 1980's Mac … an iPad 2 cover can bring back the old school years … (Via USBFEVER).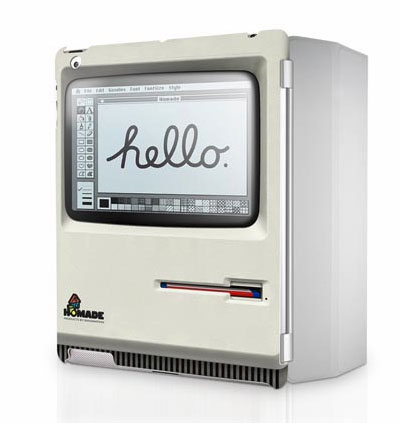 From CNET UK – nice infographic on the history of the iPhone …
Enjoy!