Home
»
Disney Pixar CARS 3
,
Mattel Disney Pixar Diecast CARS 3
Mattel Disney Pixar Diecast CARS 2: Next 4-Packs + Crew Chief Check List
The next four packs are listed.
I predict there will not be much rejoicing.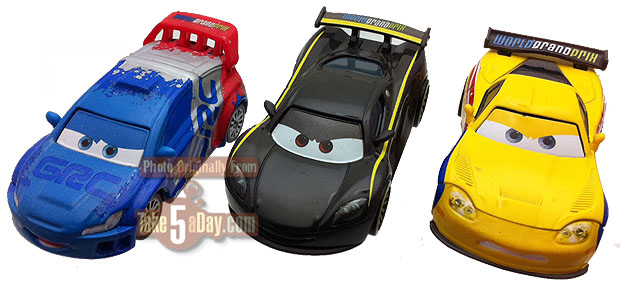 Plus Raoul's Caroule's Crew Chief … Bruno Motoreau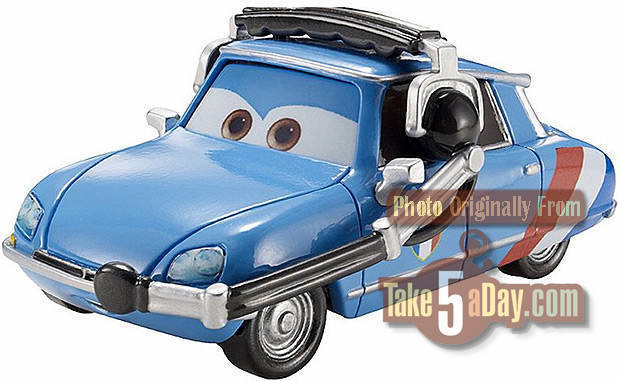 He is/was scheduled as a KM 2-pack – is he still? The 4-packs have NOT contained any exclusive CARS so far – will that change?
(and yes, that is the "puzzle" Raoul Caroule – I was too lazy to look for the other one).
And the other "new" 4-pack?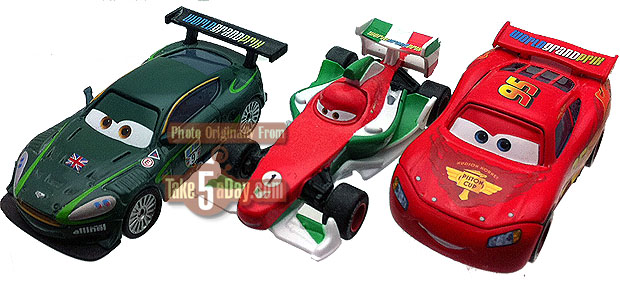 + Nigel Gearsley Crew Chief.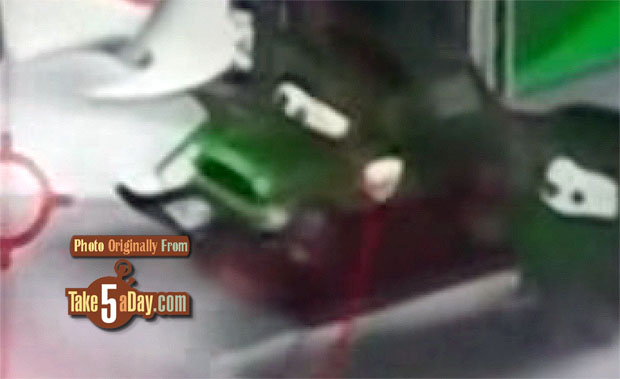 I think if I recall, it's actually a MINI COOPER – kind of hard to tell from this but I vaguely recall noting that while I was watching the film. Is my memory right?
So, who's left? Lewis Hamilton's Crew Chief …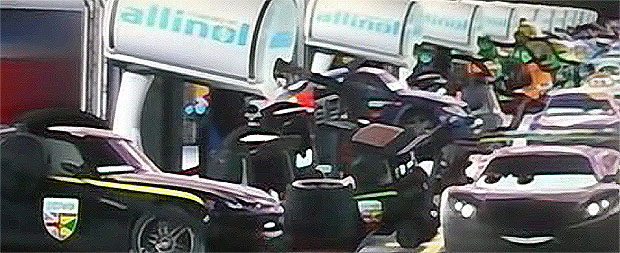 I'm presuming his crew chief is "British," also – too tall for any Astin Martin's – a Lotus?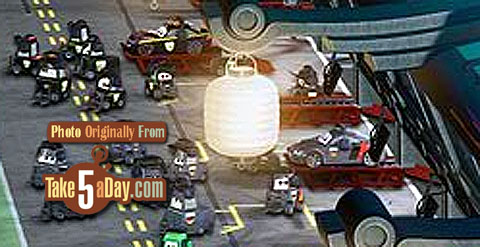 And it looks like Max Schnell's crew chief is a Porsche? (logical – German and Pixar has the license to do Porsche cars in CARS).
Miguel Camino's crew chief is probably an Opel since Pixar has an advertising deal with Opel for CARS/CARS 2 – though technically, there are a lot of EU econobox hatchbacks.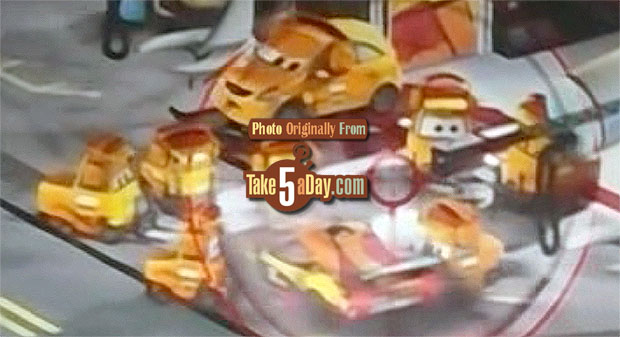 Shu Todoroki's Crew Chief is clearly a 240Z and confirmed with the Japan Takara Tomy release of him. So I borrowed their photo here – presumably the US release will feature headphones (he's not officially scheduled yet in the US).
That leaves Rip Clutchgonkeski who seems to have no pit nor crew chief … and has never appeared on any release schedule …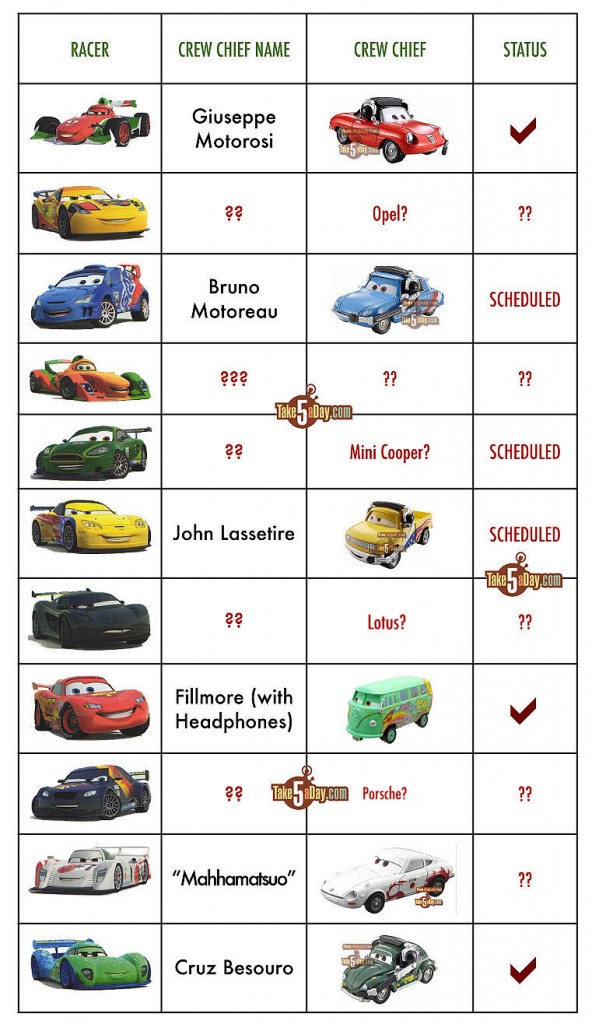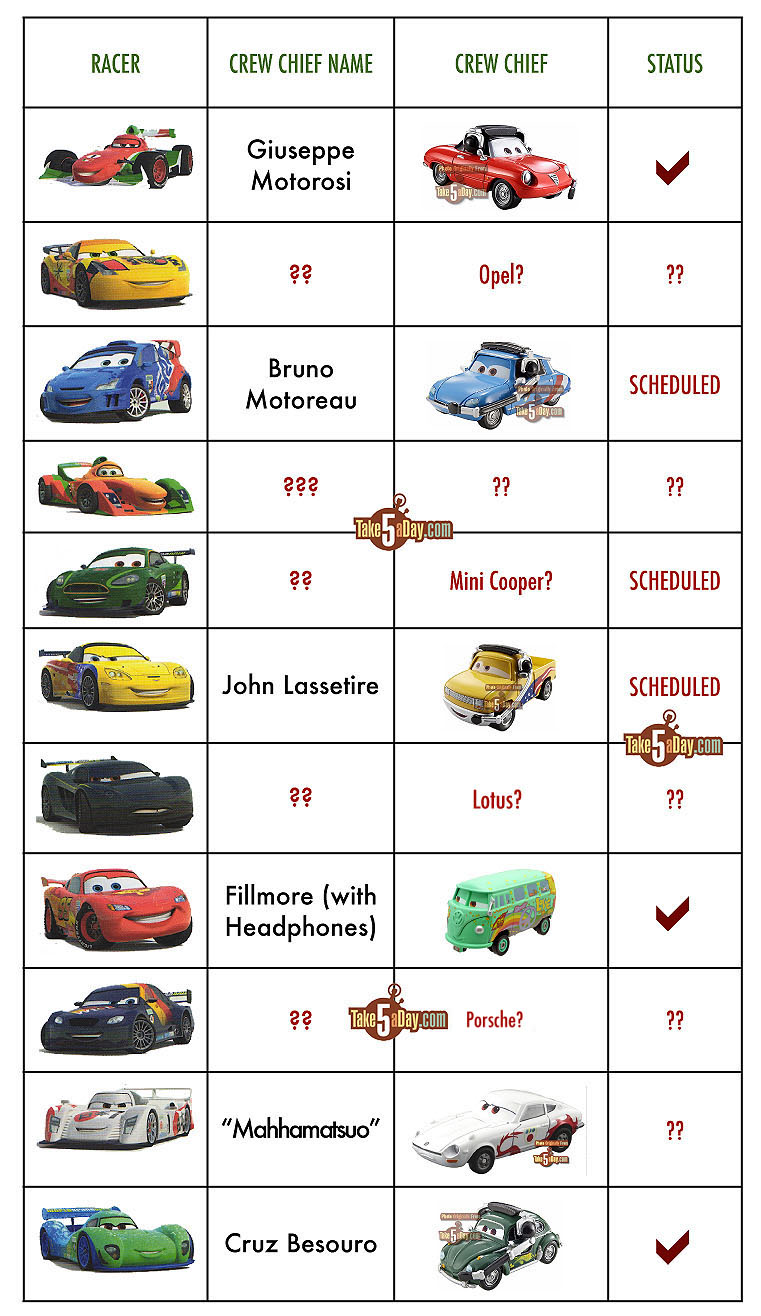 The next two 4-packs are not listed as Target exclusives so maybe Target is not carrying them? Maybe TRU exclusive?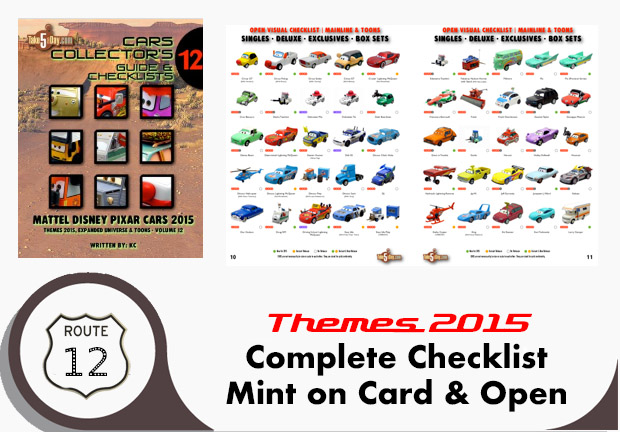 metroxing

9 October 2011

Disney Pixar CARS 3, Mattel Disney Pixar Diecast CARS 3


32 Comments