Home
»
IOS
,
iPhone
,
Lego
Lego – Life of George – By George, He's Got It!
Lego has a new "game," out.
He comes with everything you see here.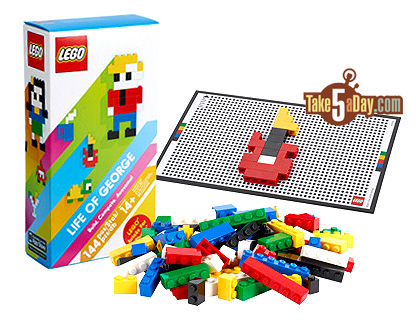 Yea, not much but wait, this is only about 25% of the fun.
Now, download the free iPhone APP.
The ONE PLAYER mode works like this. Click on a "challenge" in the iPhone app, it is some mystery LEGO creation that is revealed, you are timed to recreate it. Snap an iPhone pic to complete the level.
There is also a TWO PLAYER mode where, "you can challenge a friend and compete on 5 different models to see who builds the fastest. There are various difficulty levels determined by the models and the time setting you choose (easy or hard)."
It might be easier just to view the video:
Right now, only available at LEGO Stores or Lego Online.