Home
»
Design
,
Disney Pixar CARS 3
Disney Pixar CARS 2: Kids Art – Talented and Cuuutteeeee!
Disney Japan had some sort of kids art contest … the winners are pretty great. I think the top left one is the winner (or one of the best group winners), I wholeheartly agree – as a grizzled grownup, that how I see CARS, as a soft marshmellow cotton candy pillow. 🙂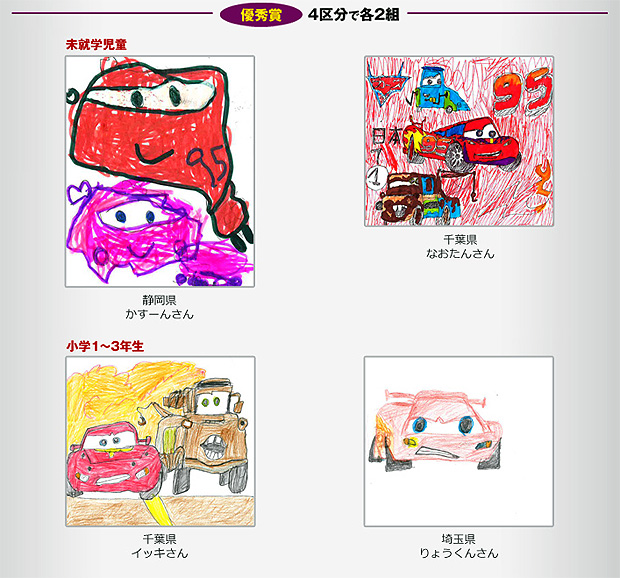 This is part of the second group, the top left one – GENIUS! Though the rest are all pretty great also.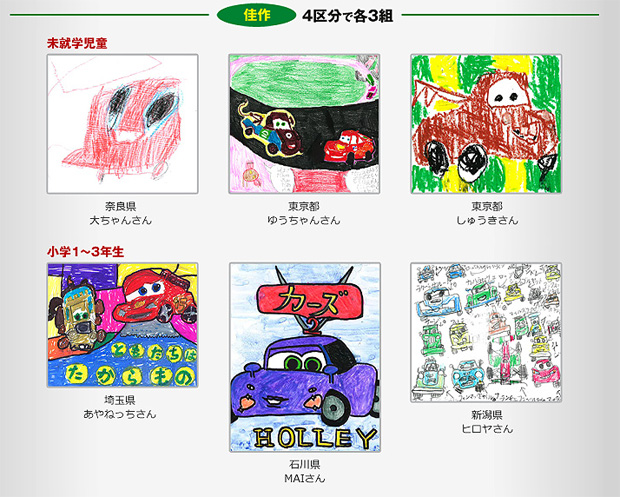 And again, the left one would make for a brilliant t-shirt.

For the cynical grown up part in us – it is really a preview of all the expressions Lightning McQueen will be sporting 2012. All McQueen – All slightly different expressions, one Mater.  🙄  😆
Kid's art – GREAT!
You can check out the rest HERE.
And speaking of creativity, some dad's are pretty creative too – here's some examples of taking pics of the kids doesn't have to mean just posed fake smiles. 🙂
You can check out the article here or his FLICKR page HERE.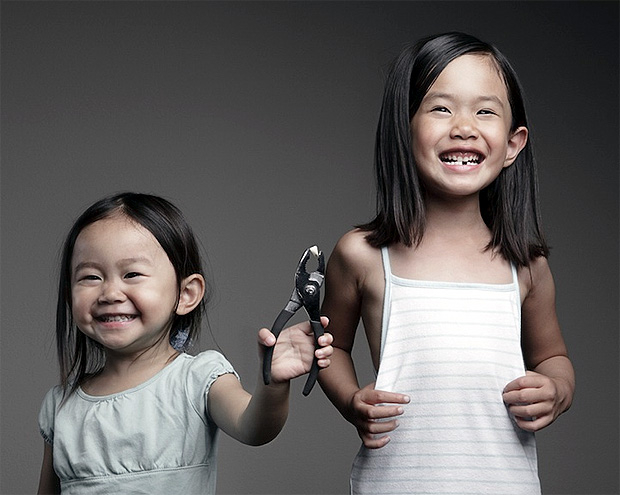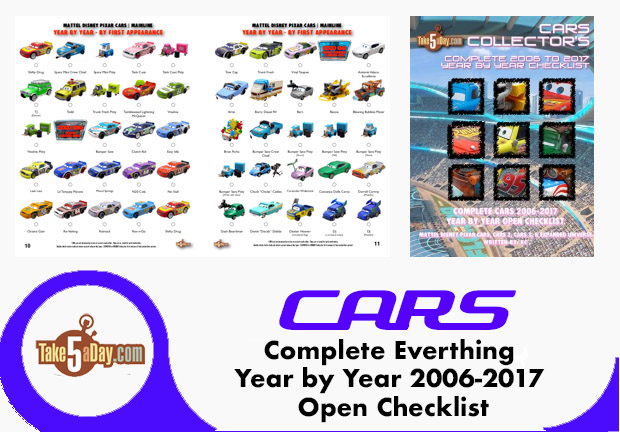 metroxing

1 October 2011

Design, Disney Pixar CARS 3


7 Comments